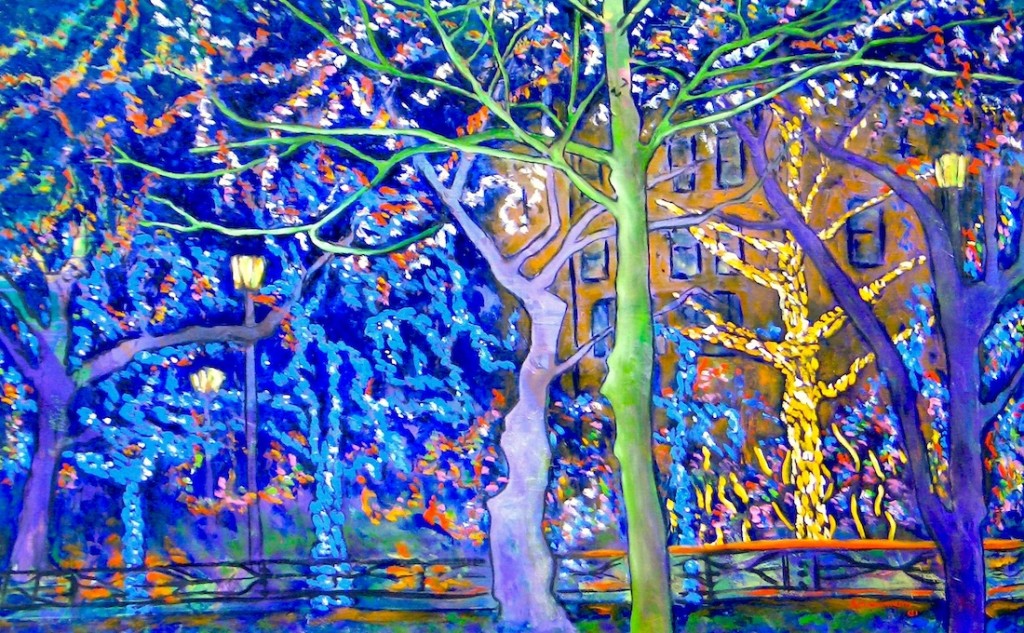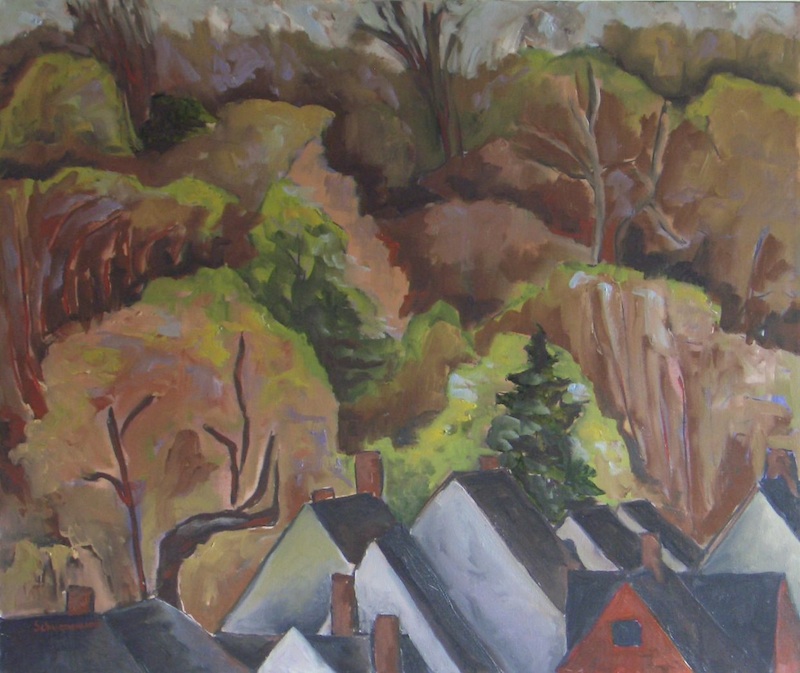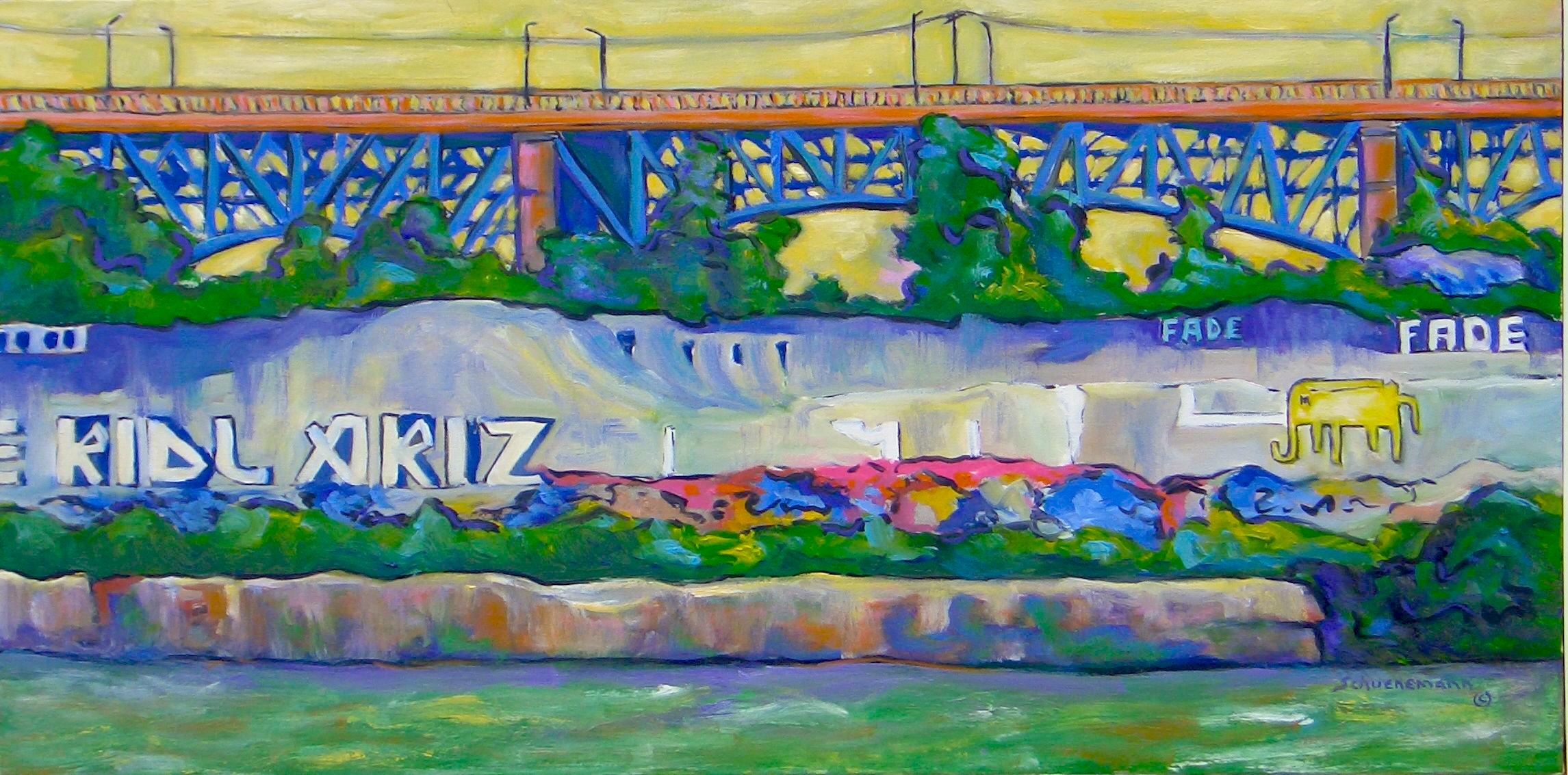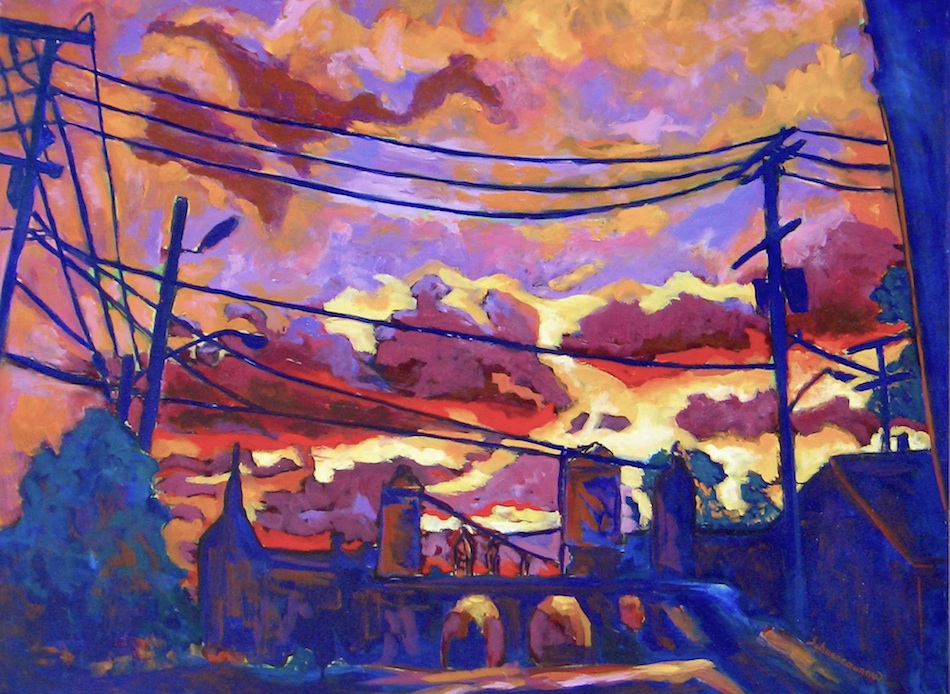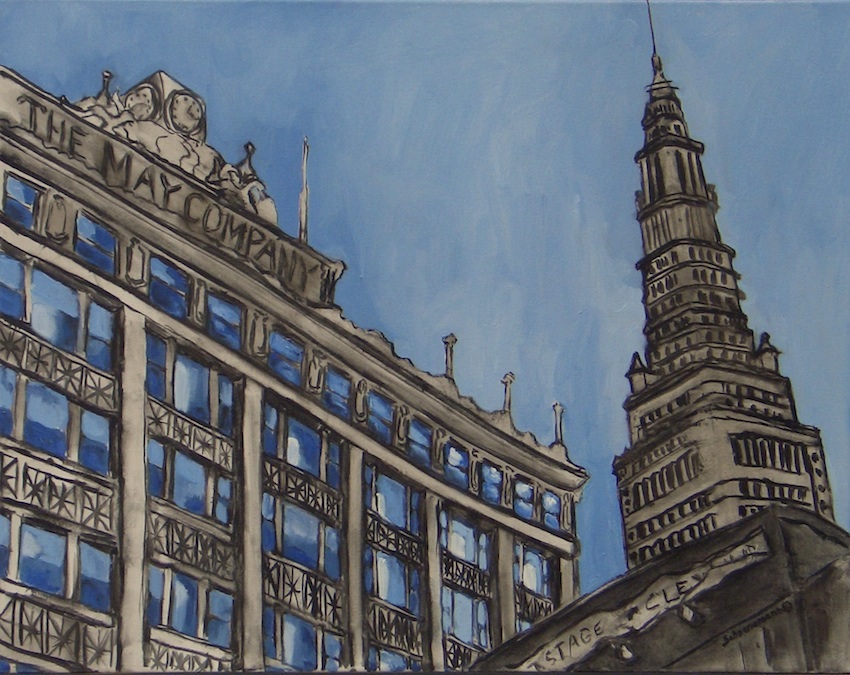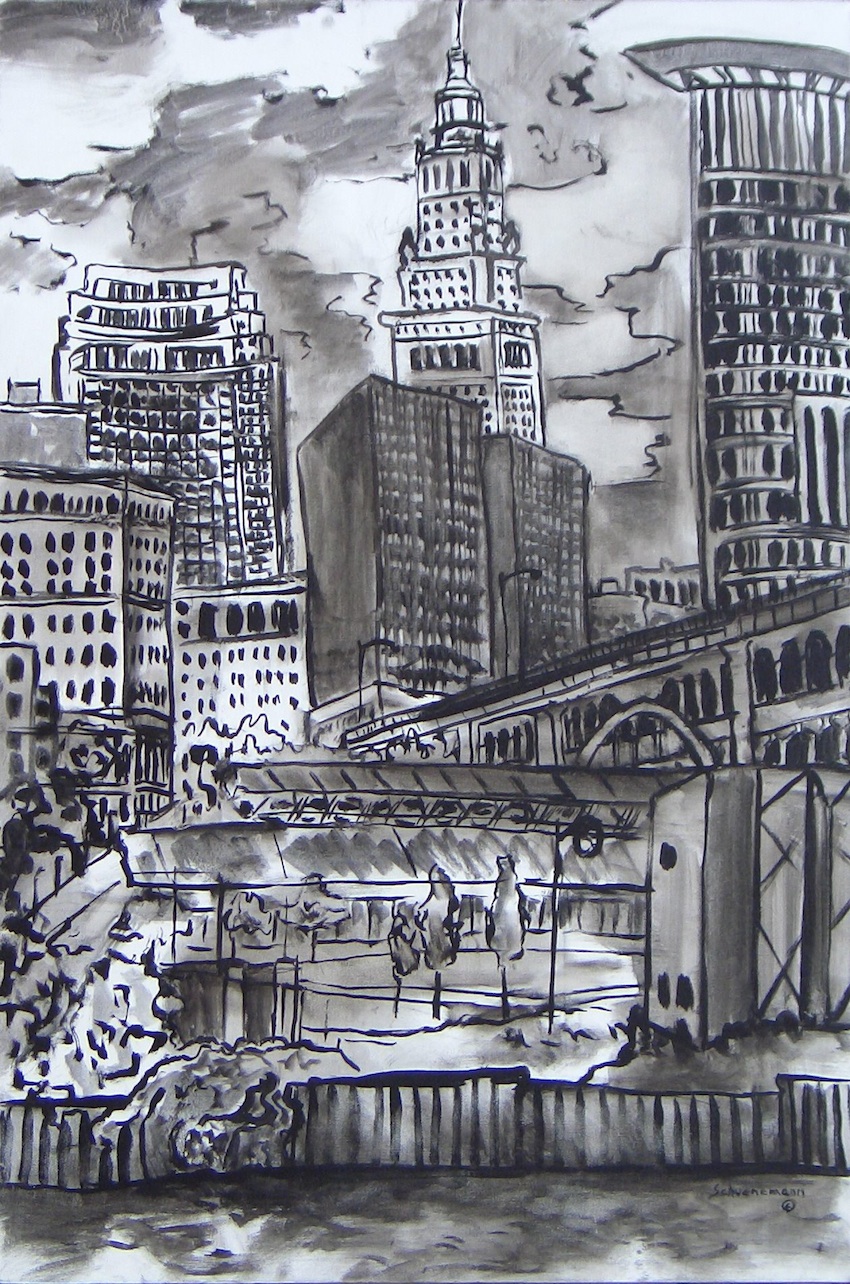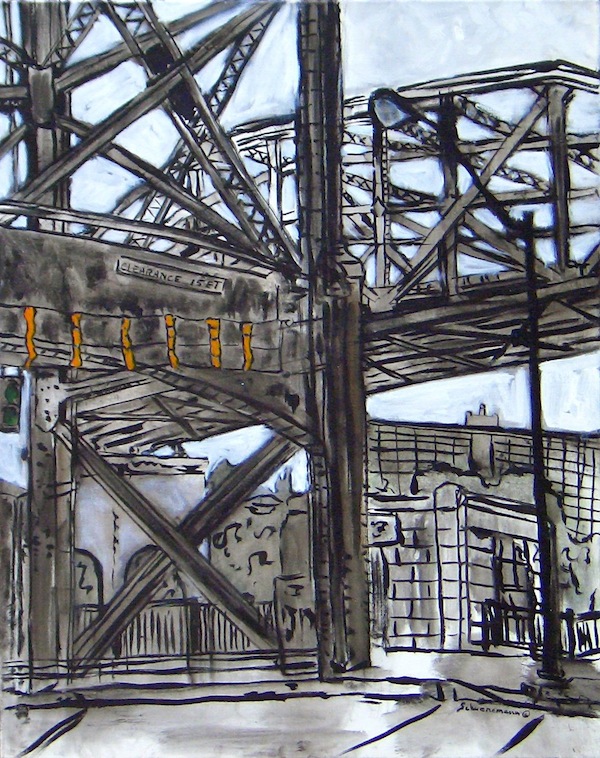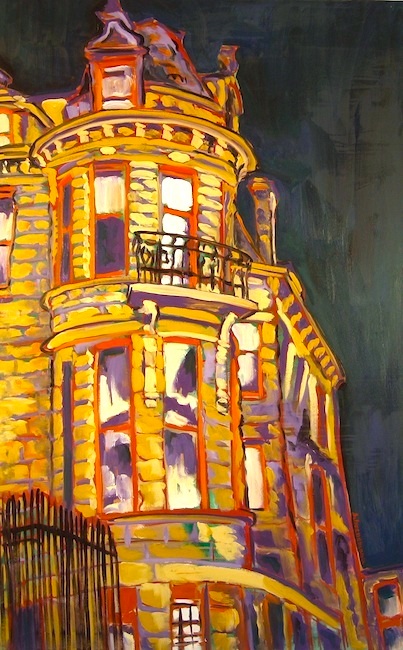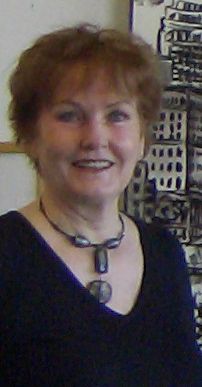 I strive for a dynamic relationship among color, line, shape and space, and I am interested in patterns of color, which I weave into my paintings. I work in oil on canvas because I love the buttery fluidity of oils and the give of the canvas, and I draw with my brush as I like the calligraphy of the first stroke. My paintings are a colorful celebration of ordinary everyday life, and my inspiration comes from our daily surroundings, whether it is nature, architecture, still lifes or people.
A native of Cleveland, Ohio, I have spent most of my life in the area, and attended the Cleveland Institute of Art from 1985 through 1990.
I have shown in many exhibitions and competitive shows including solo exhibits at Kendal at Oberlin, Solon Center for the Arts, Dobama Theater, Malvina Freedson Gallery, and the Gallery at Vase to Vase. I was accepted in The Butler Institute of American Art National Midyear Painting Exhibition and in Ohio State University, Ashland University, Art Design Consultants, and Cleveland Clinic juried exhibitions. I am part of Sherwin-Williams' mural in the West Bank of the Flats, and two of my paintings are on exhibit at the Governor's Office in Columbus, Ohio. My work was published in Cleveland Galleries guide of Cleveland Magazine; 52 Weeks 52 Works calendar of Academy Graphics Communications, Inc., and MUSE Magazine. My work was also seen at Case Western Reserve University, Baldwin-Wallace University, Trinity Cathedral, and City Artists at Work exhibitions, and as Artist of the Week on Channel 8 TV News.
Rita Schuenemann
www.ritaschuenemann.com