WiDo Publishing
Website: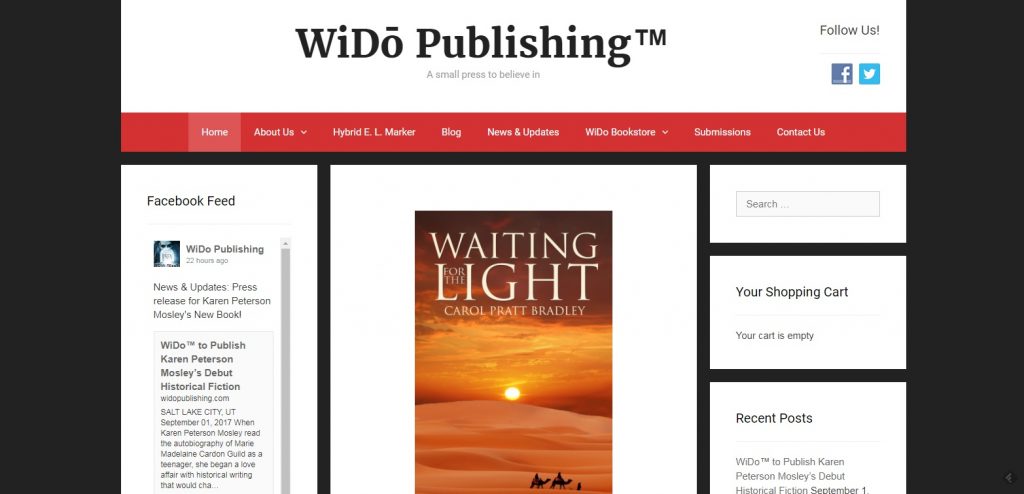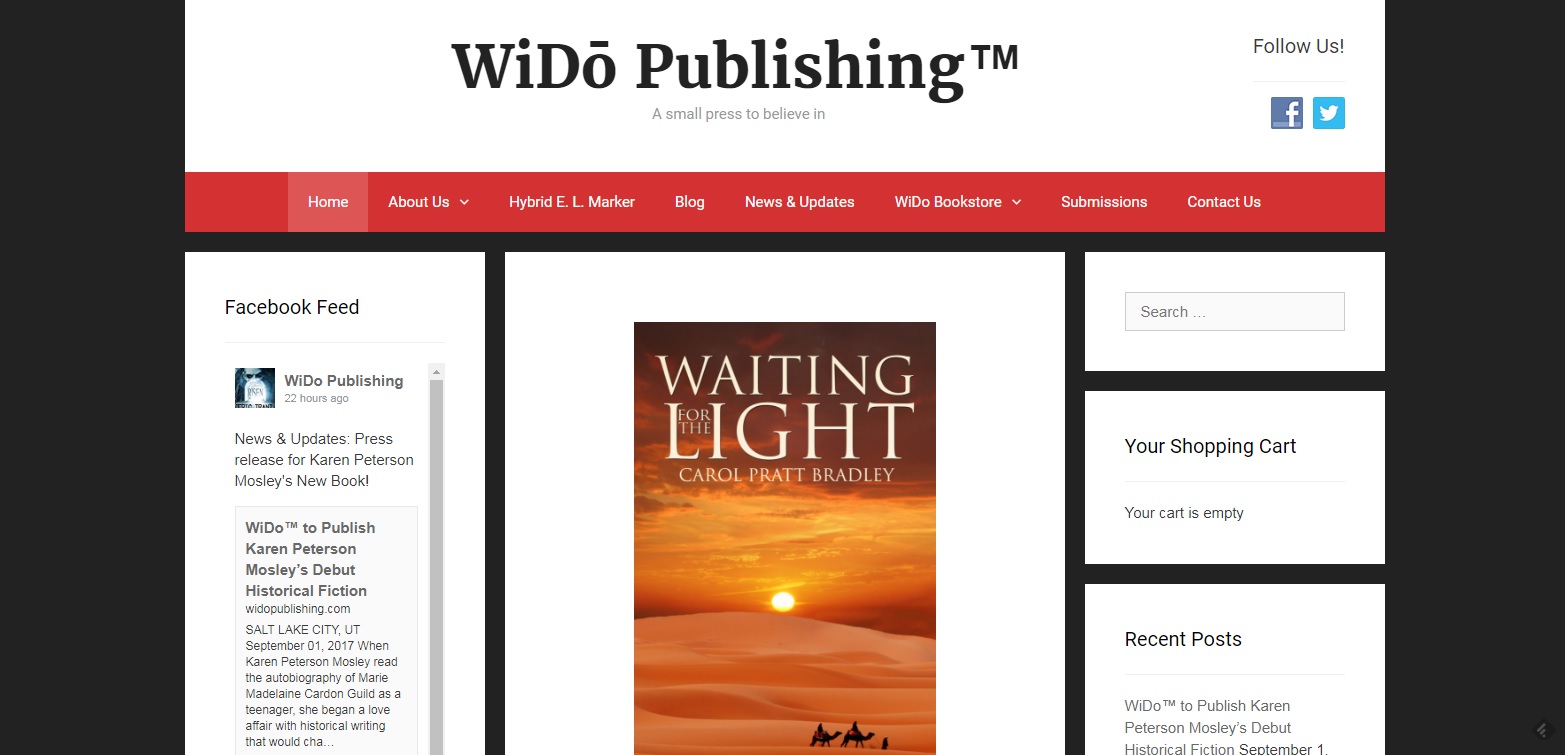 From the Publisher
Established in 2007, WiDo Publishing LLC™ is a family-owned and operated, literary small press located in Salt Lake City, committed to publishing outstanding books in a variety of genres. We release twelve to fifteen books a year and are currently accepting submissions.
WiDo is a small press that is strong on editing. We are happy to work with debut authors who are committed to what might sometimes be a lengthy, rigorous editing process. We publish our books in both print and ebook formats and distribute to bookstores and through online venues. We expect our authors to have a strong online presence and to come prepared with a promotional plan. Unagented, unsolicited submissions are welcome. We have published action adventure, memoir, women's fiction, fantasy, YA and MG. The genre isn't as important to us as the story and the potential to read a broad demographic.
Submissions
We are currently accepting manuscripts for submission and are especially in the market for Young Adult fiction and fantasy, commercial women's fiction and mystery/suspense. In nonfiction, we will consider essay collections and imaginative and outstanding memoirs with a strong platform. We are not accepting scholarly works or illustrated children's books at this time.
The WiDo family of publishers is accepting promising, well-written manuscripts that meet our standards. For us to consider your work, please send us an email that meets the following criteria: In the body of the email, tell us about yourself and your manuscript. Provide contact information, including address and phone number, along with links to your blog/website. Attach the first three chapters to the email in an .rtf or .pdf format.
We like submissions with appealing characters, that tell a good story. A fiction piece should be no less than 50,000 and no more than 90,000 words. We are not interested in erotica or excessive profanity. We like submissions that, although written in a particular genre, will have cross-over appeal to a wide range of readers.
Information
Editors Name:Allie Maldonado
Does the Press Accept: :
Online Submissions, Unsolicited Submissions
Submission Guideline URL: Wido Publishing Guidelines
Year Founded: 2007
Contact
Email:
submissions@widopublishing.com
Address:
840 S .West Temple #1
Utah Salt Lake City
United States of America
Facebook
https://www.facebook.com/widopub/
Twitter
https://twitter.com/widopublishing