Figroot Press
Website
Closed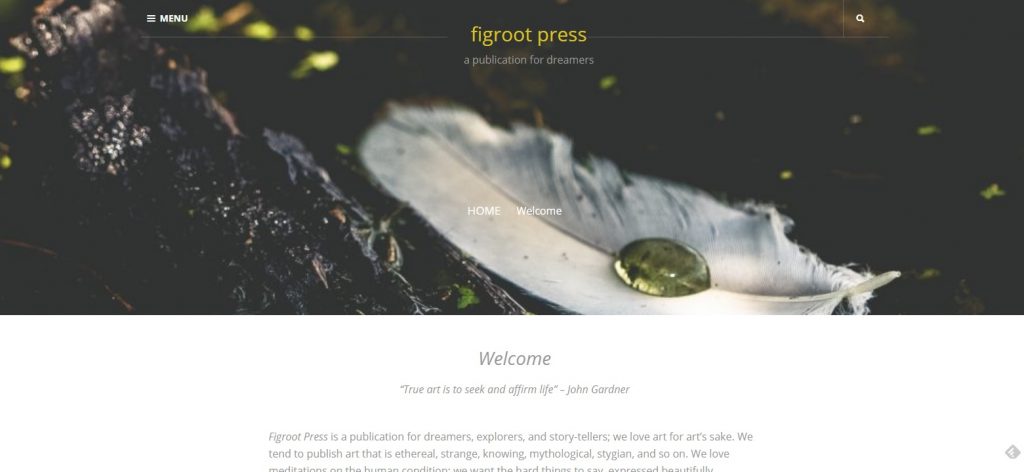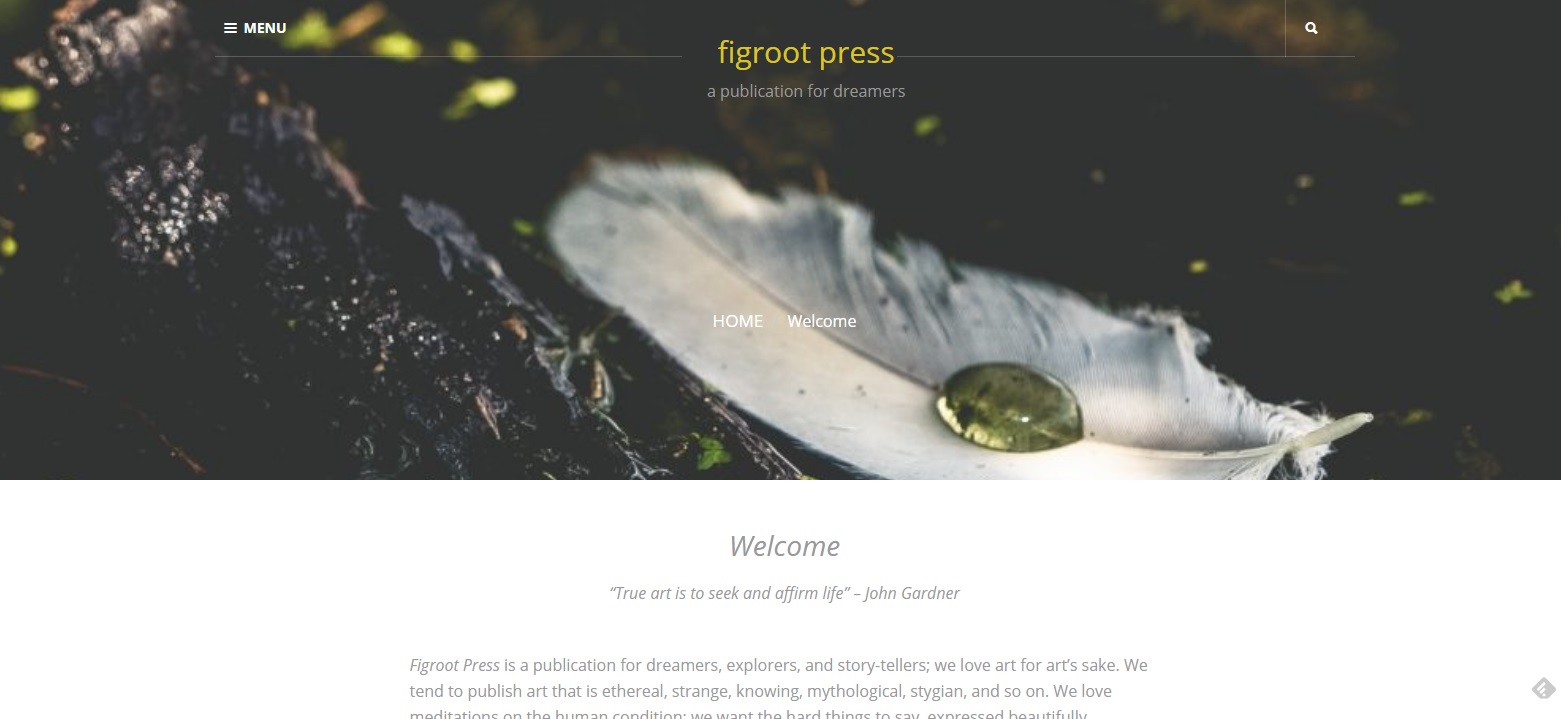 From the Publisher
Figroot Press is an indie press that publishes four issues a year. We publish visceral, gut-wrenching poetry, poems-in-translation, short prose, art, and photography, and we are always seeking to push the boundaries of convention and tradition. We want the writing and art that makes us feel something. We want the work that makes us pause and look at a tree differently, punch a wall, or that makes us want to curl up and hide for a while.
We feel that writing is the product of community at work — the process of writing and creating creates two selves: the writer & reader, the artist & viewer. The act of creating brings us closer to the larger community. We are exploring life and the human condition in all its forms.
We aim to expand our press to produce chapbooks and longer works as we continue to contribute to the community of creators. This press would not be possible without the love and support of our readers and contributors.
Submissions
Poetry, Fiction, Art, Photography, Nonfiction, Essays, Translations, anything and Everything
Information
What forms of writing are you looking for? Non-Fiction, Fiction, Poetry, Short Stories
Editors Name Tamara Franks, Eleanor Gray
Year Founded 2014
Does the Press Accept: Online Submissions, Unsolicited Submissions
Ebook or Print? Both
Do your charge for any services? No
Submission Guideline URL
Contact
Email inquiries@figrootpress.com
Address 159 Aegean Way
Apartment 50
Vacaville, CA 95687
United States of America
Facebook
Twitter
GooglePlus
Category Taking Submissions