Korero Press
Website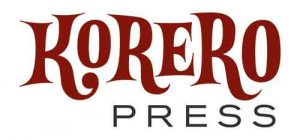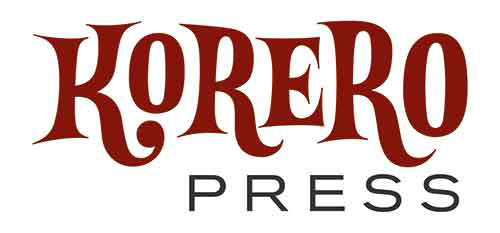 From the Publisher
Korero Press is a London-based publisher. At the heart of everything we do is a love of lowbrow and kustom kulture. Our list is mainly made up of pop culture, street art, erotica and horror titles. We've published books by such renowned contemporary artists as Ron English, Patrick J. Jones and Derek Yaniger. You can buy our books in traditional bricks and mortar bookshops, or directly from our website and elsewhere online. Some of our favourite bookshops are Wacko Soap Plant (Los Angeles), Quimby's (Chicago), Gosh!Comics (London) and Freaks (Barcelona).
Submissions
Mainly looking for illustrated books, but not always. A perfect presentation isn't as important as strong content. Our love of lowbrow and pop surrealism drives us to focus on pop culture and art, in particular kustom kulture, street art, illustration, erotica and horror. We know what we like and are quick to determine whether or not we are interested.
From their site:
your contact details
a one-page covering letter giving a brief description of the project and outlining why you think Korero Press should publish it.
author/illustrator/photographer biography(s) that include publishing credits and relevant credentials.
a detailed synopsis/outline, including chapter headings, an introduction, sample illustrations and/or photographs.
a market analysis of the potential readership for the book. Who is the reader? What appeal it has?, etc.
a list of similar titles, if any, including the publisher, date of publication, and a brief explanation of how your book differs from what's currently available.
What forms of writing are you looking for? Non-Fiction
Information
Editors Name
Year Founded
Does the Press Accept: Online Submissions, Unsolicited Submissions
Ebook or Print? Ebook only, Print only, Both
Do your charge for any services? No
Contact
Email info@koreropress.com
Address London
United Kingdom
Facebook https://www.facebook.com/koreropress
Twitter https://twitter.com/KoreroPress
GooglePlus
Category
Book Publishing Company, Children\'s Book Publishing Company, Comic Book Publishing Company, Erotic Book Publishing Company, Fantasy Book Publishing Company, Horror Book Publishing Company, How To Book Pubulishing Company, Humor Book Publishing Company, Independent Book Publishing Company, Pop Culture Book Publisher, Reprints, Science Fiction Book Publishing Company, Small Publisher