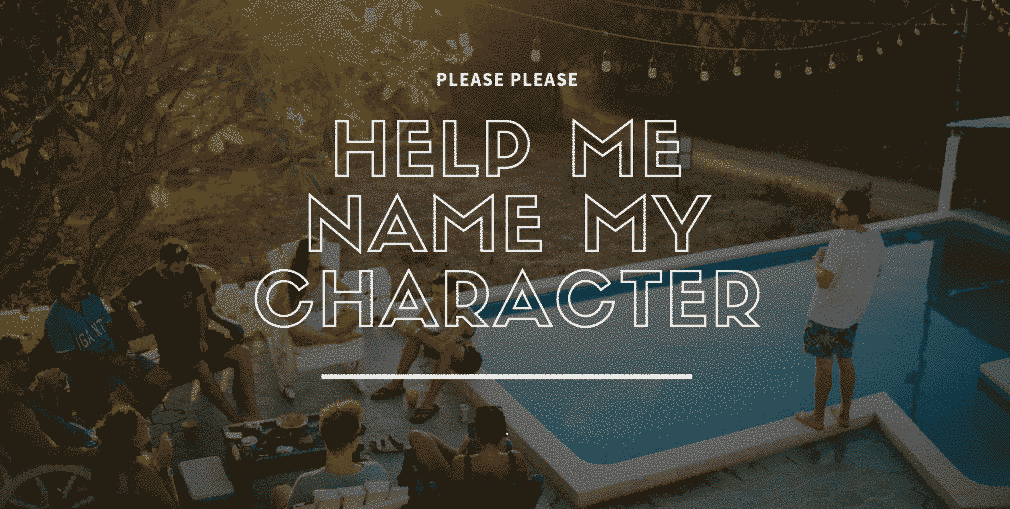 I see the questions on Twitter about once a week: Can you please help me name my characters? What is a good Swedish name for a character? I see these questions in many variations, so I thought I would put together a list of sites that help you name and define characters.
I have used real people for inspiration for my character at times. When the "real" people find out about it, they are sometimes not all that happy. Sometimes when you write about someone and embellish, or simply changes their characters, the "real" person can get a bit grumpy. I learned, using sites like these name generators is a much better idea than using "real" people as my inspiration.
There are 5 of these. I have found the best sites to use are fake identity generators. I don't think everyone uses them for writing. Some people might be using them for fake dating identities, is my guess, or if they did something that went viral on YouTube and want to change their life. I don't know why you would need a fake identity, but these sites work great for characters.
There are 2 things I looked for in these sites: 1. How well they work/How helpful they are. 2. The quality of the sites. Many many of the sites I looked at were overrun with ads and popups. I tried to weed those out, but you will see some of them have a lot of ads. Low ad sites in this category were very hard to come by.
These are in order from worst to best. All of them are fun to play with, and some offer unique options, but I saved the best for last.
This site does have a lot of ads. I only list it because it will let you pick states to generate names. So you pick age, state, gender, city, and it will give you a name. It has other options on the site, but this one will give you some interesting suggestions.
This site does have a good amount of ads, but they did not obstruct my experience. A lot of sites were much worse than this one, but don't get me started. The site will generate anything from fake lotto numbers (which I don't see how they can be fake), to character identities. It will give you age, height, eye color, hair color and much more. It's worth a try if you are in a pinch.
This is a UK site. Right now it only gives British last names, but if you click around on the site, you will find a character generator that will help you develop character backgrounds. It's a little different than the other sites.
Here is a site set up to give you a wide range of ideas for your characters and work. It will give you suggestions on name, sexuality, personality, biography, cause of death and more. It's a well-rounded site with a lot of options. Also, the ads aren't too bad. They do not obstruct the experience.
Here is the Generator I recommend. It will give you fake identities from around the globe including Hobbits. It gives you all the information you need for a detailed profile, and the site has very minimal ads. It looks like a real site instead of some kind of ad carnival. Really, if I'm looking for details I go here. It doesn't give you personality traits, but it does give you a long list of details that helps you build a characters.
In the end, I don't want a machine building my characters, but help on names, height weight, gives me a good place to start when I get stuck. Generators have helped me at times. I find that sometimes you did need a little spark for the idea to start. If you find them helpful, or you hate them, post a comment below to let me know.
If you have a terrible ethical conflict in using such sites, tell me that too.