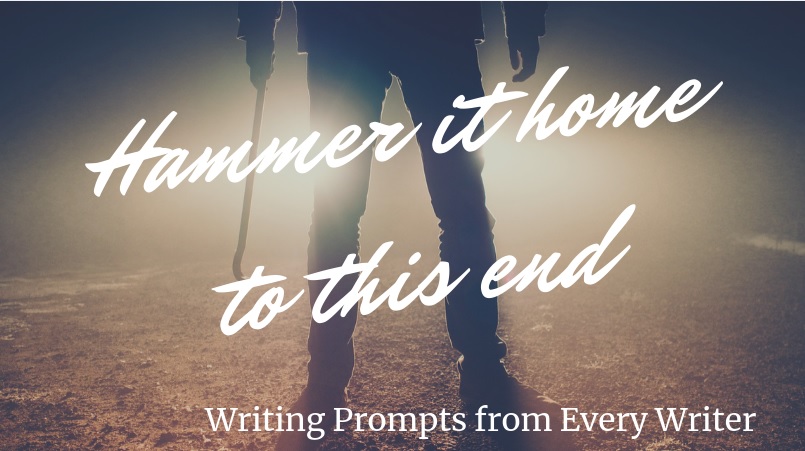 Write this prompt in the first person limited.
You come home from a night with friends. You are alone, and you go into your apartment. You are do not have a family. You hear something in the other room, and you go to investigate. When you walk into your bedroom someone hits you on the head with a ball peen hammer. You fall to the ground, he hits you several more time.
In this prompt you need to write what the person is thinking and feeling. They need to be confused because they didn't know the stalker was in the house. You also may not even be able to realize what is hitting you.
Make sure that you describe good scenes, and what happens after the few hits with the hammer. Does the burglar/slasher just leave you there for dead? Give details. This prompt is our fear when we yell at the person not to go in the room. In this prompt, you have been beaten and you must realize, if your life were a movie, people would be screaming at you not to go in the room.
Publish your stories in the comments. Any story we see written here that we like, we will publish (after contacting you) over at EWR: Short Stories. I will also be happy to give you feedback on your stories if you indicate that you want it.
Please write your story as the prompt indicates, post below, get published on EWR. It's that simple.
Works published below are owned by and copyrighted by their authors. No one has permissions to reprint or use any story posted here without the express written consent from the author.