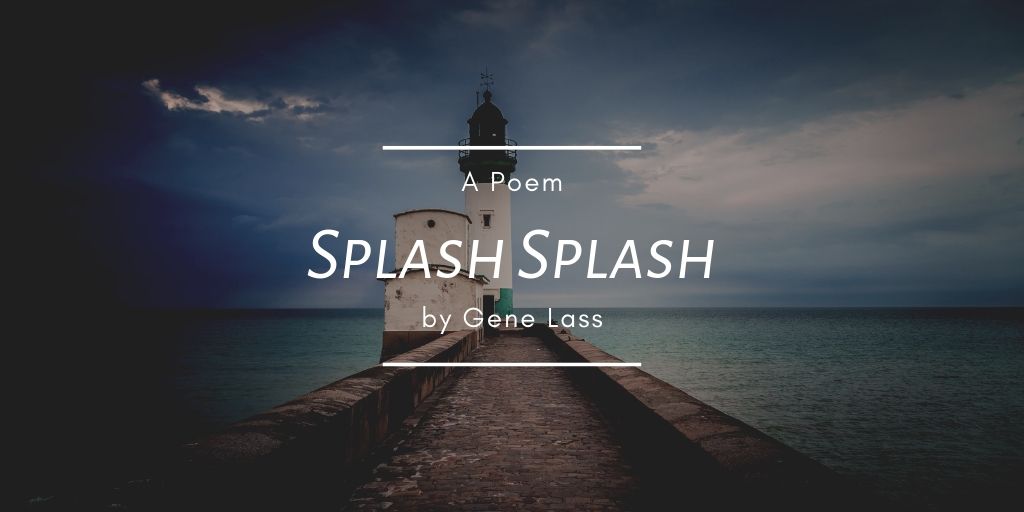 Splash Splash
by Gene Lass
We go down to the water
Where life comes from.
We park at the Marina
And walk across the grass
To the breakwater
My son holds my hand
And we walk out
Wind tossing our hair
And chapping our lips.
I button his jacket against the cold
And halfway out, I carry him.
We're going to the end together,
Like we always do.
He's silent the whole way
He has been for a year.
Since turning three
He hasn't said a word.
He's pointed laughed, cried
But not talked.
As we reach the end
Of the concrete finger
Surrounded by life and water
White foam crashes in and
Wets his face.
He smiles, flaps his arms, and says
"Splash splash!"