The Madness VOLTAIRE
by JOHN MORLEY
The man of letters, usually unable to conceive loftier services to mankind or more attractive aims to persons of capacity than the composition of books, has treated these pretensions of Voltaire with a supercilious kind of censure, which teaches us nothing about Voltaire, while it implies a particularly shallow idea alike of the position of the mere literary life in the scale of things, and of the conditions under which the best literary work is done. To have really contributed in the humblest degree, for instance, to a peace between Prussia and her enemies in 1759, would have been an immeasurably greater performance for mankind than any given book which Voltaire could have written. And, what is still better worth observing, Voltaire's books would not have been the powers they were, but for this constant desire of his to come into the closest contact with the practical affairs of the world. He who has never left the life of a recluse, drawing an income from the funds and living in a remote garden, constructing past, present, and future, out of his own consciousness, is not qualified either to lead mankind safely, or to think on the course of human affairs correctly. Every page of Voltaire has the bracing air of the life of the world in it, and the instinct which led him to seek the society of the conspicuous actors on the great scene was essentially a right one.
The book-writer takes good advantage of his opportunity to assure men expressly or by implication that he is their true king, and that the sacred bard is a mightier man than his hero. Voltaire knew better. Tho himself perhaps the most puissant man of letters that ever lived, he rated literature as it ought to be rated below action, not because written speech is less of a force, but because the speculation and criticism of the literature that substantially influences the world, make far less demand than the actual conduct of great affairs on qualities which are not rare in detail, but are amazingly rare in combination,—on temper, foresight, solidity, daring,—on strength, in a word, strength of intelligence and strength of character. Gibbon rightly amended his phrase, when he described Boethius not as stooping, but rather as rising, from his life of placid meditation to an active share in the imperial business. That he held this sound opinion is quite as plausible an explanation of Voltaire's anxiety to know persons of station and importance, as the current theory that he was of sycophantic nature. "Why," he asks, "are the ancient historians so full of light? It is because the writer had to do with public business; it is because he could be magistrate, priest, soldier; and because if he could not rise to the highest functions of the state, he had at least to make himself worthy of them. I admit," he concludes, "that we must not expect such an advantage with us, for our own constitution happens to be against it;" but he was deeply sensible what an advantage it was that they thus lost.
In short, on all sides, whatever men do and think was real and alive to Voltaire. Whatever had the quality of interesting any imaginable temperament, had the quality of interesting him. There was no subject which any set of men have ever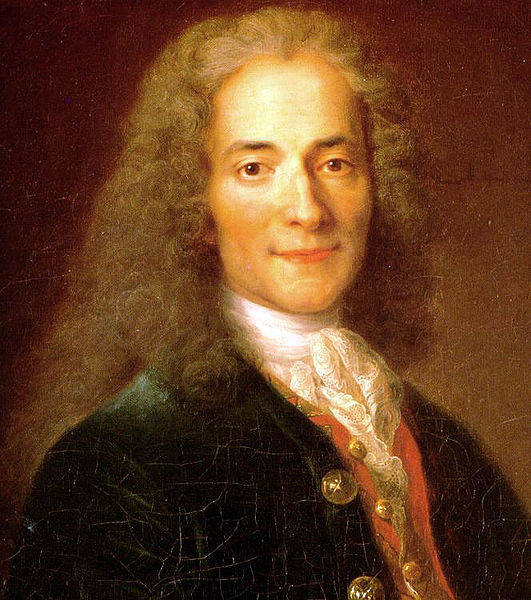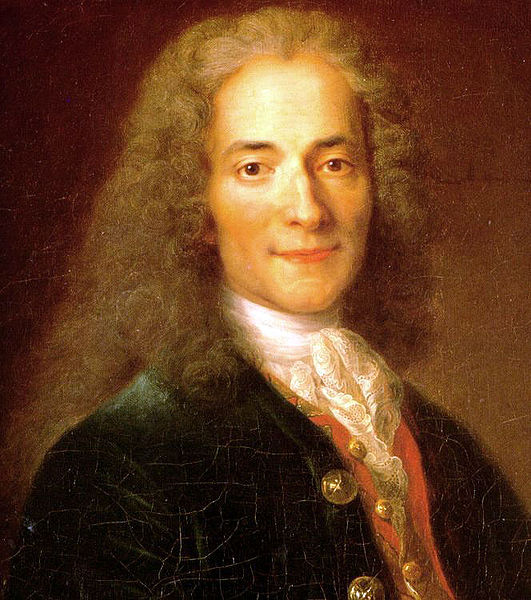 cared about, which, if he once had mention of it, Voltaire did not care about likewise. And it was just because he was so thoroughly alive himself, that he filled the whole era with life. The more closely one studies the various movements of that time, the more clear it becomes that, if he was not the original center and first fountain of them all, at any rate he made many channels ready and gave the sign. He was the initial principle of fermentation throughout that vast commotion. We may deplore, if we think fit, as Erasmus deplored in the case of Luther, that the great change was not allowed to work itself out slowly, calmly, and without violence and disruption. These graceful regrets are powerless, and on the whole they are very enervating. Let us make our account with the actual, rather than seek excuses for self-indulgence in pensive preference of something that might have been. Practically in these great circles of affairs, what only might have been is as tho it could not be; and to know this may well suffice for us.
JOHN MORLEY
Born in 1838; graduated from Oxford in 1859; editor of the Fortnightly Review in 1867, and of The Pall Mall Gazette in 1880; elected to Parliament in 1883; made Chief Secretary for Ireland in 1886, and again in 1892; made Secretary for India in 1906; published "Edmund Burke" in 1867; "Voltaire" in 1872; "Rousseau" in 1876; a "Life of Richard Cobden" in 1881; and a "Life of Gladstone" in 1904.