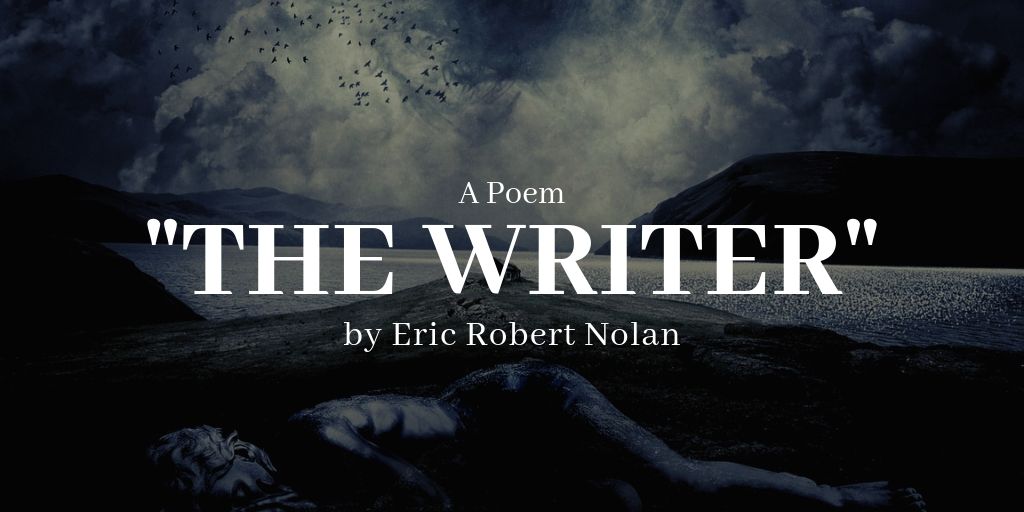 "The Writer"
At night he dreamt of birds, thou­sands of them,
impris­oned in his house.
Ravens screamed in the attic.
Spar­rows pan­icked in the hall.
He sat at his desk. A Jay pecked
Fran­ti­cally at his shirt sleeve.
The base­ment door revealed
Tor­rents of finches, erupt­ing in the dark
A loud gray storm
Of beaks and tiny claws.
Seag­ulls suf­fered in the cup­boards.
Para­keets in the rafters, trapped,
Raged in Etruscan.
He crossed the room.
Owls
Moaned under the floorboards.
Twelve red car­di­nals
Lined his kitchen shelves –
A dis­cor­dant jury.
Pea­cocks plead in the oven.
In a jar of sugar
Tit­mice strug­gled for air.
At his desk were
Pho­tographs, let­ters
Pens and a half dead Marten.
He reached for his old brown afghan but felt
Bone and feather
The heav­ing brown breast
Of a starv­ing eagle.
Some­times the scratch
Of pen against paper brought
Respite from birdsong:
Two less wings against the silence
One less voice in that
Trou­bled aviary.
A par­rot perched
On his paper stacks.
"Remorse," it offered fee­bly.
"Regret," he answered back.
About The Author