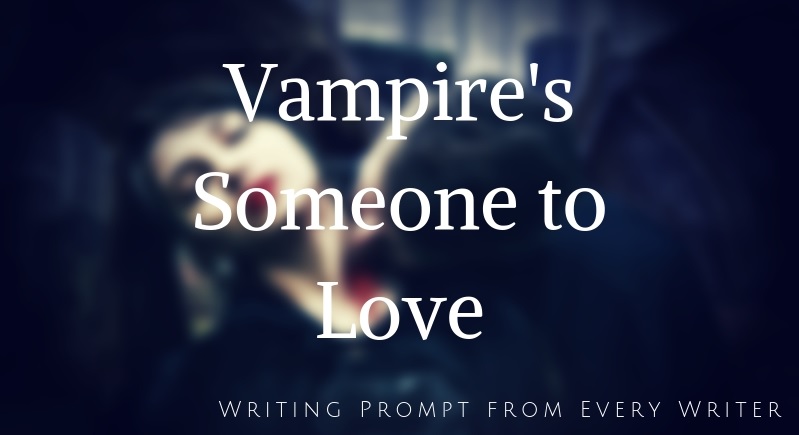 You are vampire, female or male, and while you need food, you have found that you need love more. At this point in your 500 years you have only been in love once. You realize that through that loss you have been damaged so badly that you have never been able to look at the humans as any more than food.
Now, you want a lover. You want to whisk someone away. You have money and power, but you are really alone, even though you do have human servants who you eat only on occasion. None of these humans seem like the right fit.
You know some groups of vampires, but you are finding that vampires are not your type. You have started going to talk therapy and the psychologist thrills you.
In 500 words write your awkward, asking out of your therapist, and how he or she responds. You can also write this as you are on your first date with that person. Remember, you are a vampire, you are vulnerable and deadly. You have a longing to be loved…..
Leave your story below. If we like your story we will remove it from this thread and, after contacting you, will publish it on EWR: Short Stories. Please post original work. And make sure you use a working email!
Works posted here have a great chance of being published on our stories site, we may email and ask you to make changes, or use it as is. WE
WILL ALWAYS CONTACT YOU FIRST.
Works published below are owned by and copyrighted by their authors. No one has permissions to reprint or use any story posted here without the express written consent from the author.
We will count stories here as entries into our current writing contest, Deadline 28, 2018.