10 Best Magazines for Kids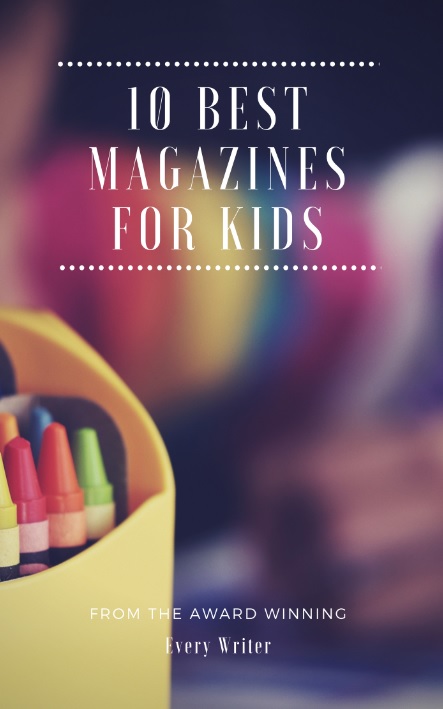 Looking for magazine for kids? Here are our 10 Best Magazines for kids. So I wanted to find a couple of kids magazines for my son and daughter. I thought "What could be more fun than getting a cool science magazine or literary magazine on their level! Ugh, was I wrong. I hunted and hunted, and realized that state of children's magazines, in my opinion, is horrible. Some of the magazines you would expect to be outstanding, like National Geographic Kids, is really just on big advertisement. Almost every magazine I  came across for kids (ages 5-10) packed with junk or simply slop writing. I also found that many of these magazines would sell you 12-15 page issues, 10 a year for $30! Many national high quality magazines are double even triple that length for less money! I didn't want my kids to read any of the low quality expensive magazines I found first, so I had to go looking.
The disheartening thing about my search was the amount of lists on the web that were simply lies. I found 10-15 lists on the web. All of these lists seem to simply have paid links on them. This means, or at least it seemed to me, that the editor simply picked out magazines with the best affiliate program (pay for sales) and put them first. National Geographic Kids was listed many times on these lists, but when you read reviews or pick up a magazine, you quickly see that magazine is not what you would hope for in children's literature.
So, this list is my very honest, NO PAID LINKS attempt to review the state of kids magazines, and to recommend to you 10 magazines I would look at first if I were looking for magazines for your kids. If you know of others, send them to me at eds@everywritersresource.com. I'll take a look. The pickin' seemed very slim.
Lastly, I tried to find links to ONLINE SAMPLES of all the kids magazines I found. If there isn't a sample listed, I couldn't find one of the web. Hope this helps you in your quest to find your child a positive learning and reading experience.
A few of these are sold by the same company. They are still the best, as far as I could see.
1. Highlight
Highlights is simply one of the standards for children's literary magazines. If you have a small child, they will inevitably find something in this magazine they love. They have been pleasing readers for years.
National Geographic has been a trusted name in publishing for over 50 years. The magazine publishes 2 versions for children. The first is for little kids, and the second is for old kids. Both are excellent publications. Go to their kids site, which has good information in and of itself, and check out their magazines.
2 Ranger Ricks: http://www.nwf.org/Kids/Ranger-Rick.aspx
An outstanding magazine that gives a lot to its readers. Out of all the magazines on this list, this is the one that keeps on giving. It has page after page of well written and interesting articles. It has some games and activities, but really just great photos and articles.
3. Big Back Yard
Simply an outstanding magazine. They too have article after article of interesting and well written stories and features.
4. Muse http://www.musemagkids.com/
A very well done magazine that has a wide rage of articles on science and math.
5. Ask http://www.askmagkids.com/
This magazine is always well reviewed. It looks like it comes up a little short of pages, but big on content. Take a look at the sample issue. It does have some interesting articles and cartoons.
6. Discover Kids: http://www.kidsdiscover.com/
A great little magazine that focuses on one topic at a time. They do not run a lot of ads. They have two problems. First the magazine is short. Second, it focuses on one topic. This is great, as long as the child is interested in THAT topic.
7. Odyssey Magazine: http://www.odysseymagazine.com/pages/currnt.asp
A great science magazine for your readers! It has some outstanding articles from time to time, and it is very hands on when it comes to experimenting. Most kids would really love this. Check out their sample magazine based on the science of Candy!
8. Cricket: http://www.cricketmagkids.com/
Here is your literary magazine for young/ preteen readers. It's got short stories and some poetry. People have complained that sometimes the magazine tackles topics in its short stories that are controversial. The topics are wide ranging. It seems that month after month they have activities and literature for kids.
9. Spider Magazine: http://www.spidermagkids.com/
This is a literary magazine for elementary school students. Take a look at their sample. It's short, but it looks like it has some good writing for your kids.
10. Sports Illustrated Kids: http://www.sikids.com/
Can't find a sample on the web. I have only read a few issues of this magazine. It is a good starter for kids who love sports, but please know the 2 troubling issues with this magazine (much like the issue with most kids magazines) it has many ads, and it is very short.