10 Great Places to Inspire your Horror Writing
Robert Frost once said, "No Tears in the Writer, No tears in the reader." I think this sentiment is particularly true when it comes to horror. If you aren't afraid when you are writing the story, or if the story doesn't at least scary you, then you really can't expect your readers to be afraid.
So here are 10 places you can go to get your scared on….where you can freak yourself out enough you might be able to writing a great horror story.
I'm trying to list things here that will honestly be pretty commonplace places where you can go. It doesn't do me any good to know that the Oakpark Theater is haunted when I live 3000 miles away in Maine. So I'm keeping it simple.
I've also added a little note at the end of these, telling famous stories influenced by this type of location. I didn't add a lot, but I fyou could make comments and tell more stories linked to these locations, I would appreciated.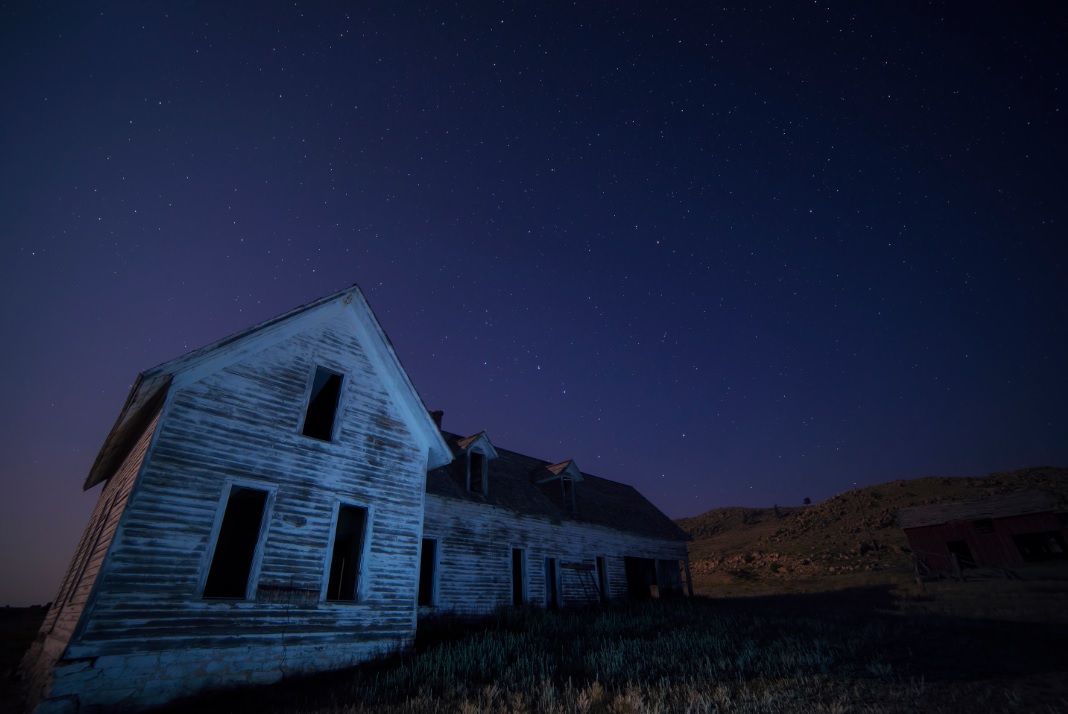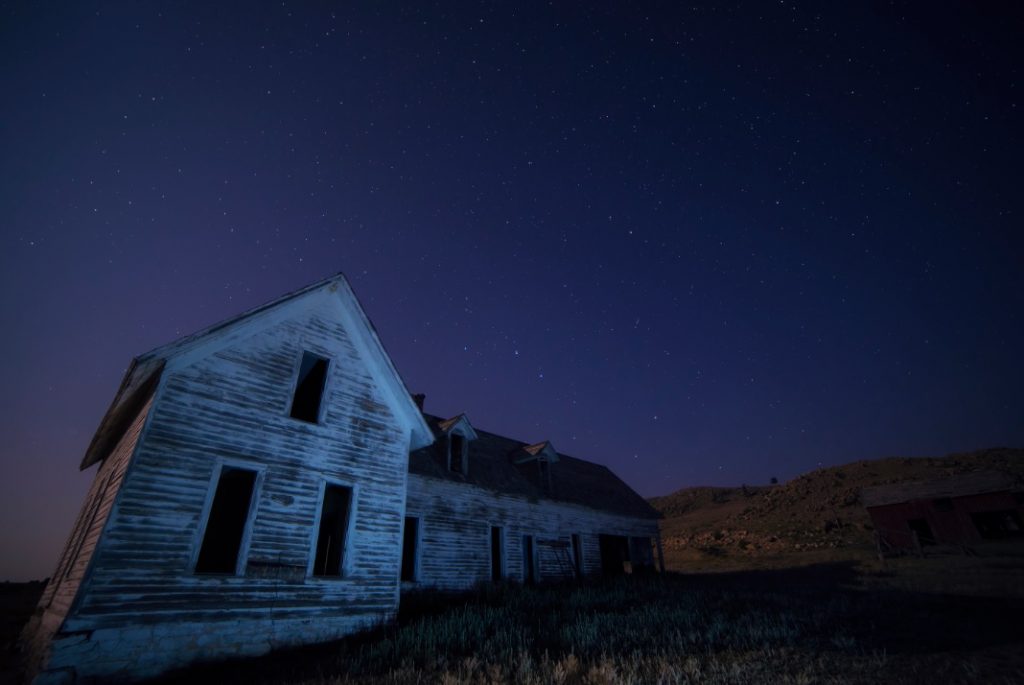 Abandoned Structure
We pass them all the time on those lonely highways.  They end up on facebook a lot as well. An abandoned house or structure can be very terrifying at night. I am not recommending that you put your self in any danger. Be careful. Most structures are on someone property, and a lot of times they are going to get very grumpy for you being there. Ask permission if you can, and beware old structures can collapse.  Stories: The Blair Witch,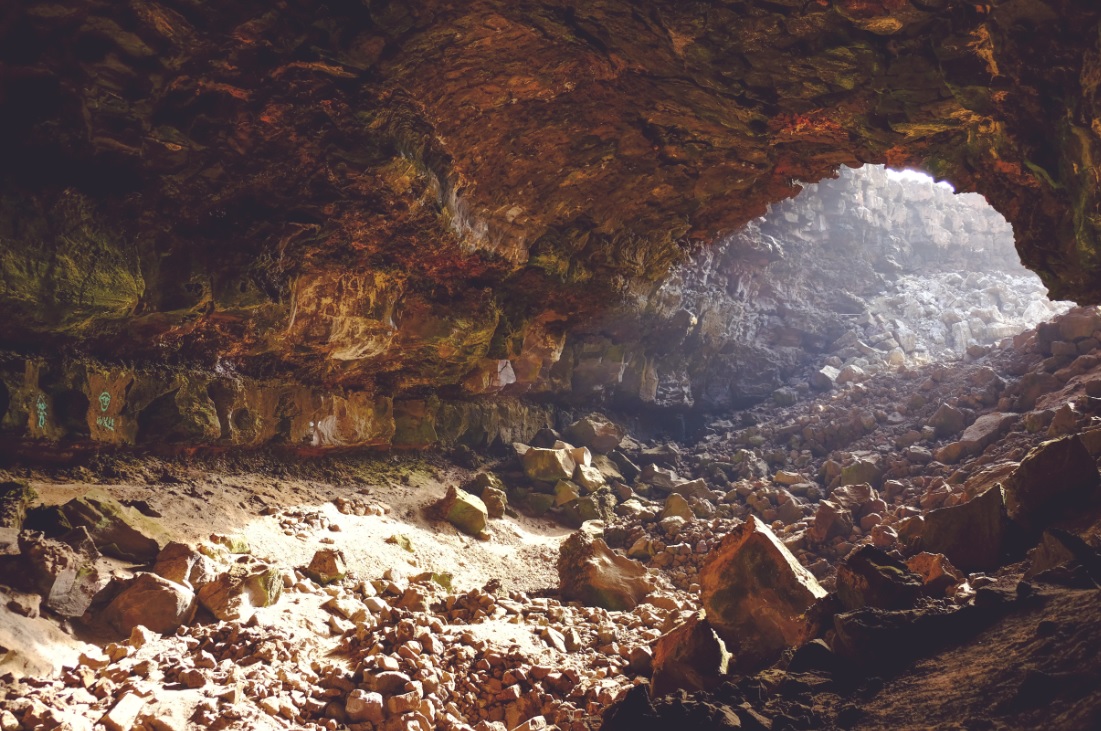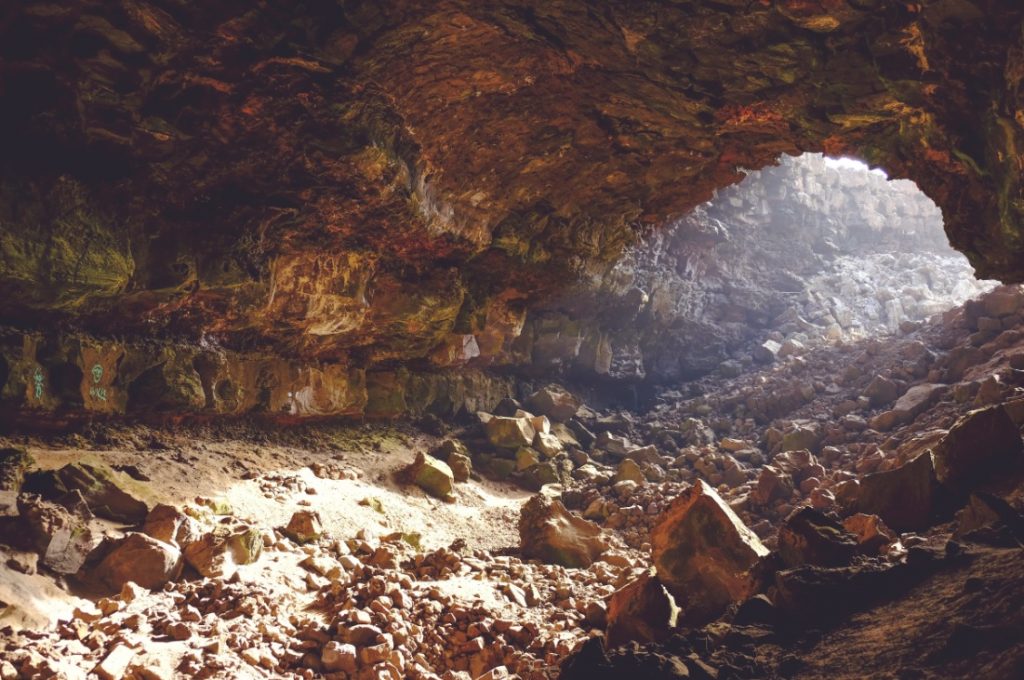 Cave
Are just plain creepy. I will say, don't go wandering down in a cave if you don't know what you are doing. You can die, but if you have one that is close, maybe even just a small hole like grave in the earth, try it. I'm sure it will inspire you. Story: The Decent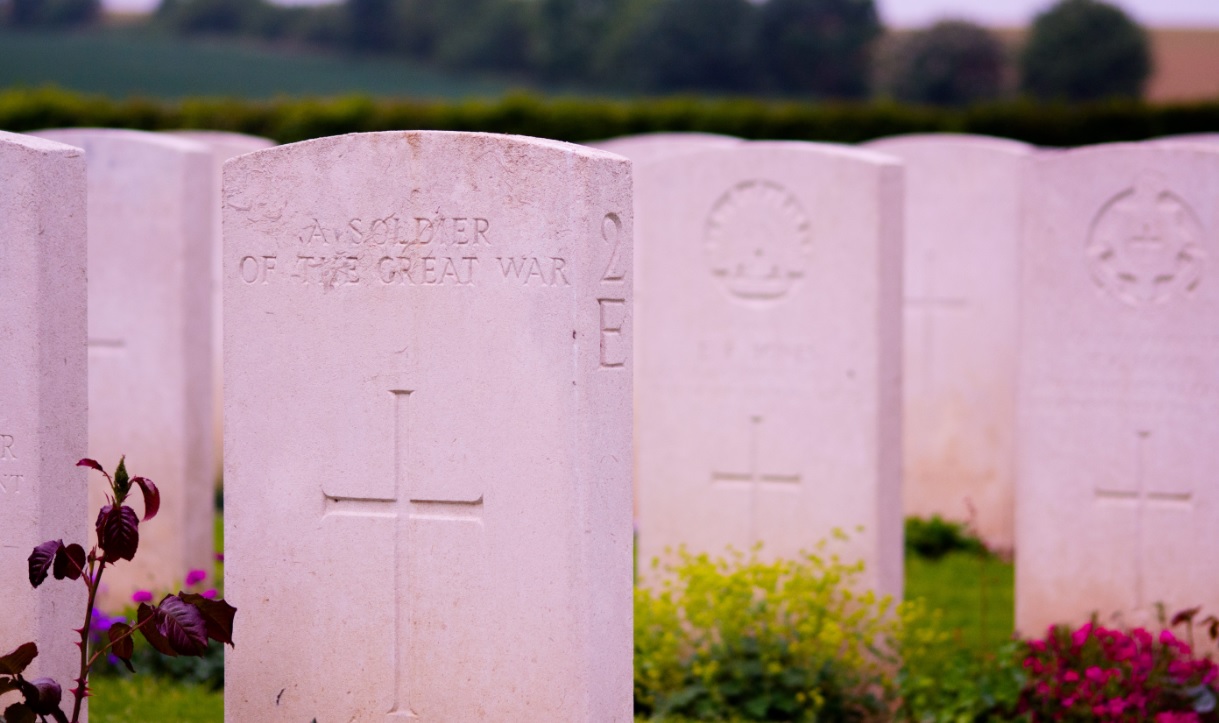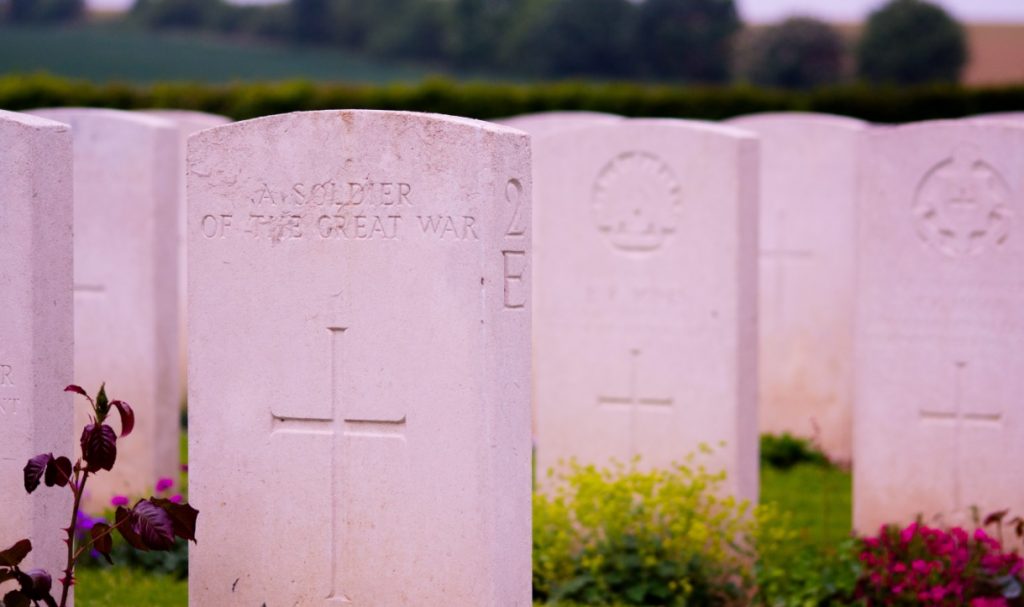 Cemetery
Many cemeteries have strict rules about times. Make sure you are not breaking the rules, but if you can go to the gaveyard after dark, try it one time. Just go and find a place to sit, and see how long before you get creeped out. Go by yourself, and before to long you should have sufficient inspiration for that next horror story.  Story: Night of the Living Dead.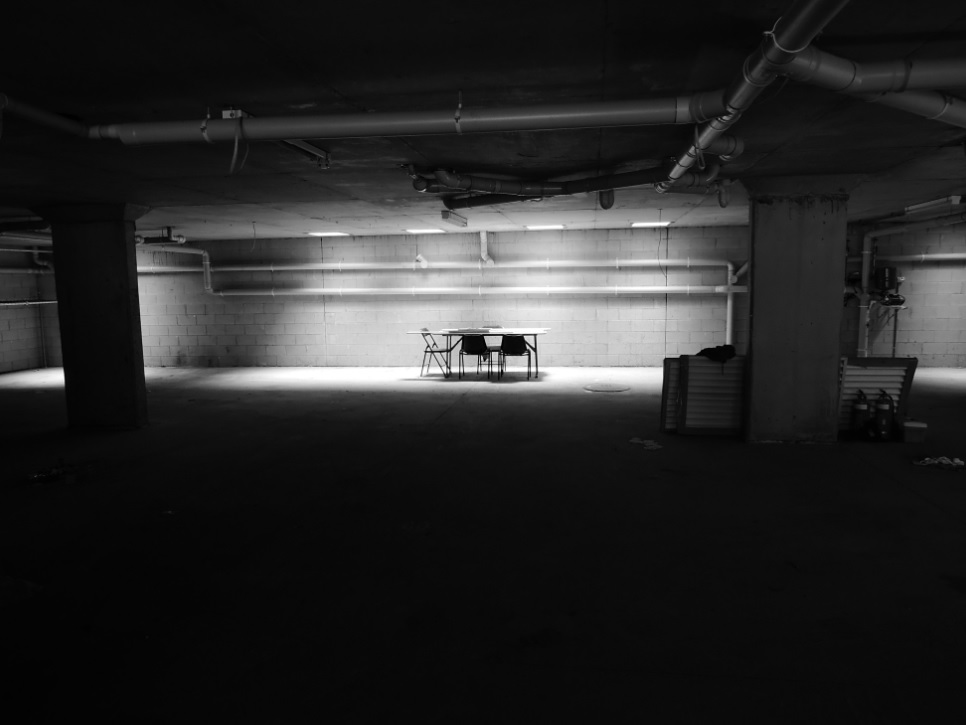 Basement
If you have an unfinished basement, I highly recommend just going down there with the lights off for a little while. Eventual the creeks and bumps of the houses should get to you. If you are always down there, or if you have a finished basement, this might not work. Unfinished and the creepier the better.  Story: The Basement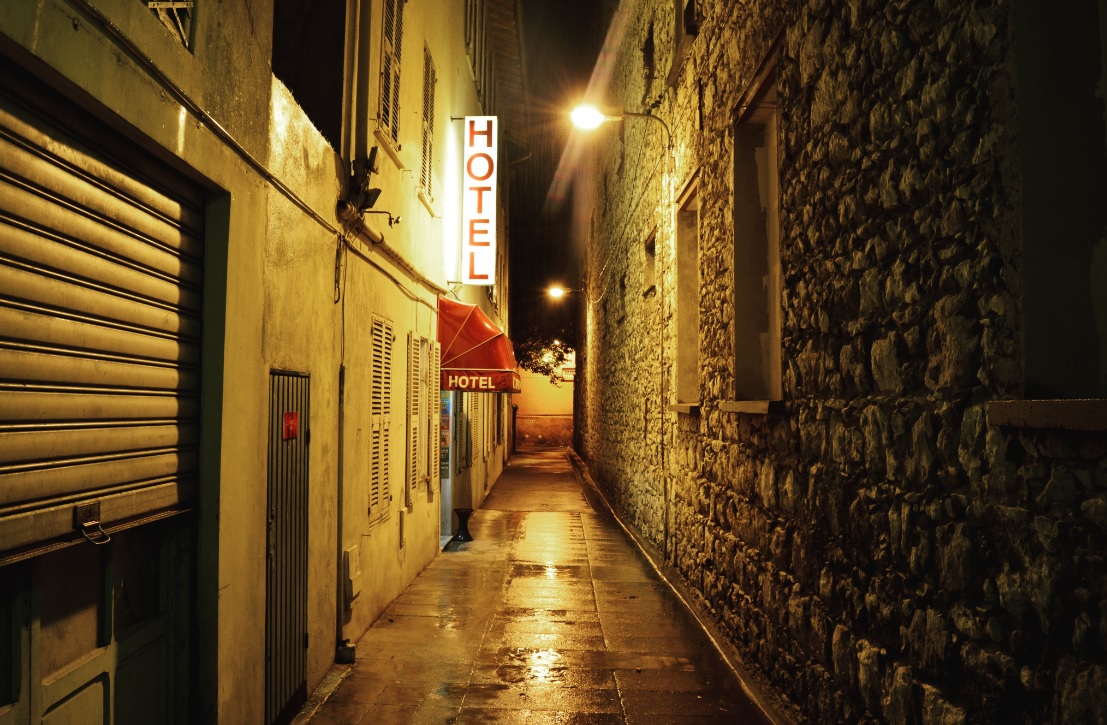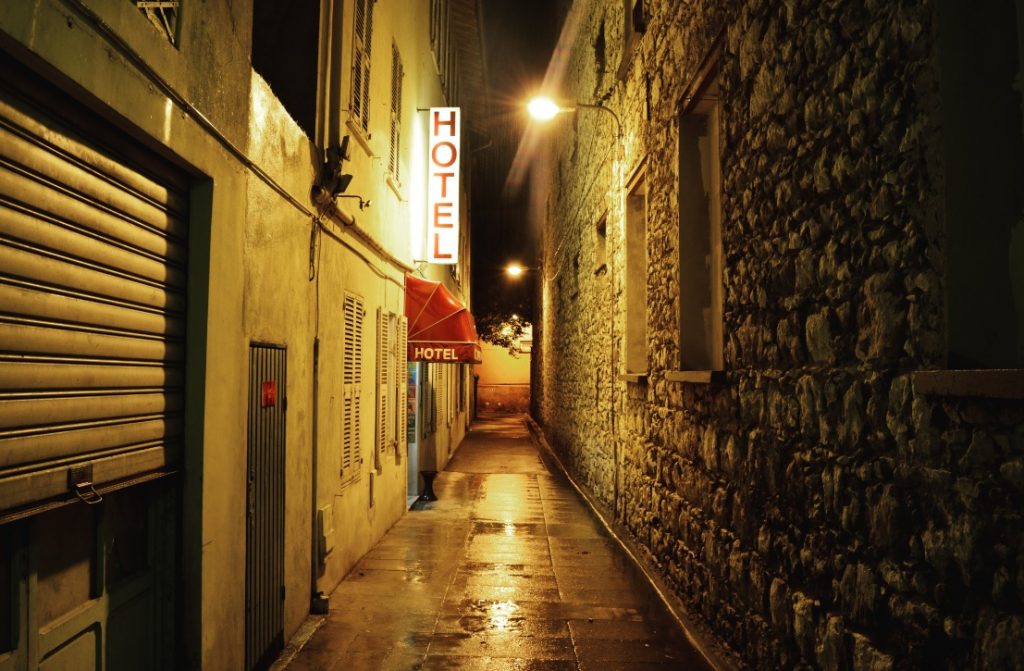 Old Hotel
I would say, as far as my experience goes, there is an old beat up hotel in existence just about within driving distance of everyone. B & Bs are ok, but if you can find yourself an old downtown hotel, one with a little age on it, stay there for the night, that can a lot of times get the juices flowing. Thinking Stephen King and the Stanley Hotel.  Stories set in this location:  The Shinning.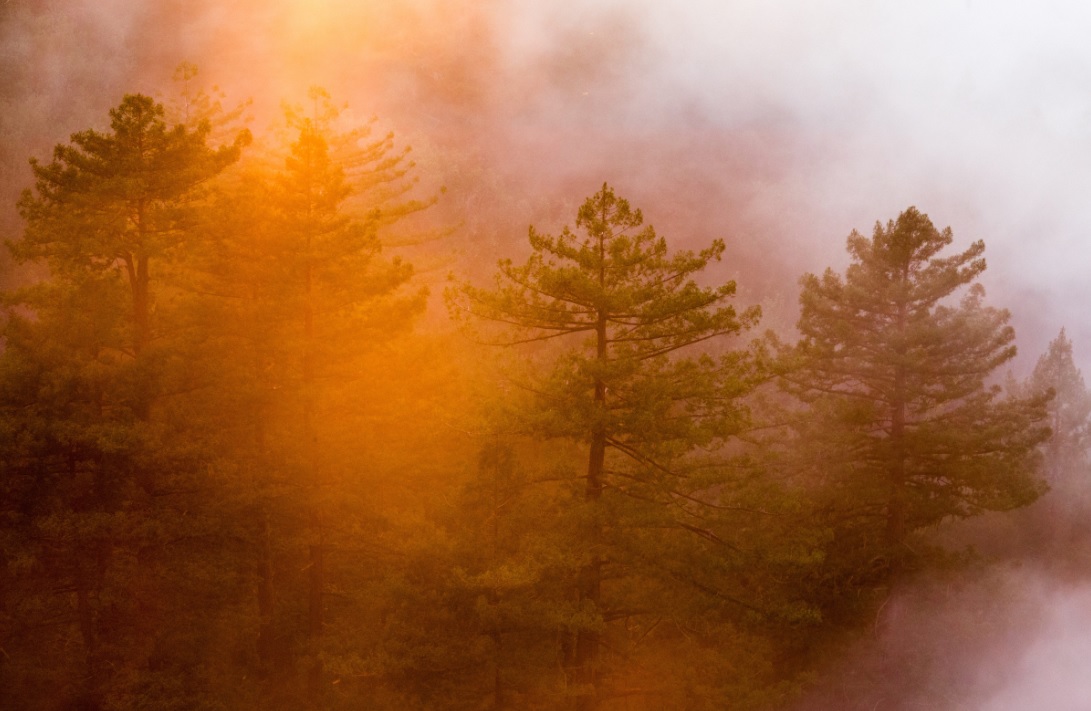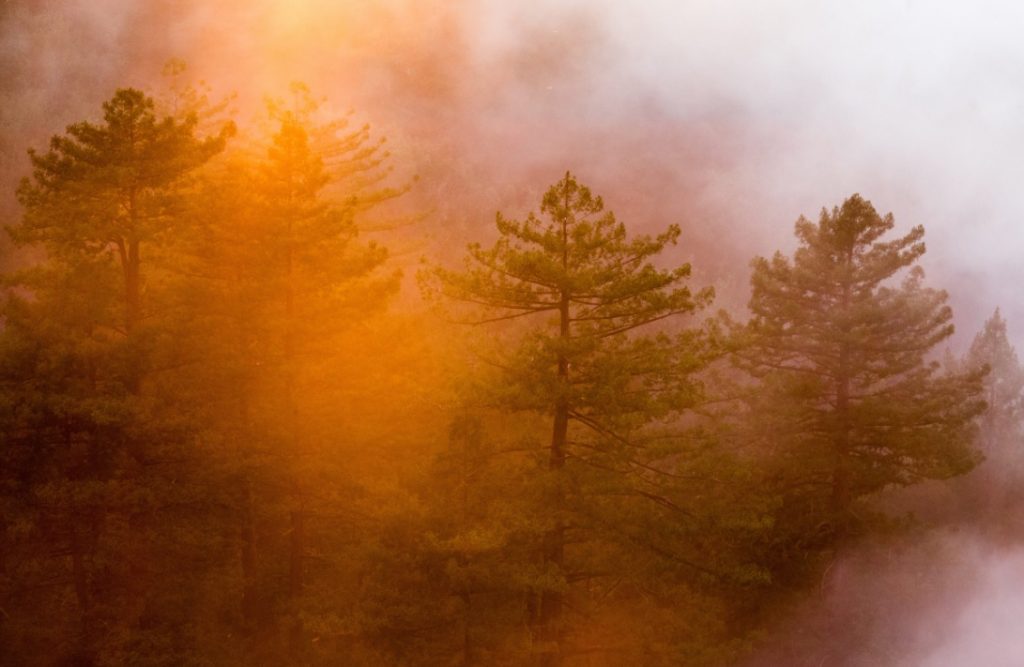 Forest at night
You know how many horror movies take place in a woods/forest? Go wandering for a while and see what happens. It's creepy. If you are alone, I can guarantee you will be inspired. Think Blair Witch, Evil Dead or Cabin in the Woods.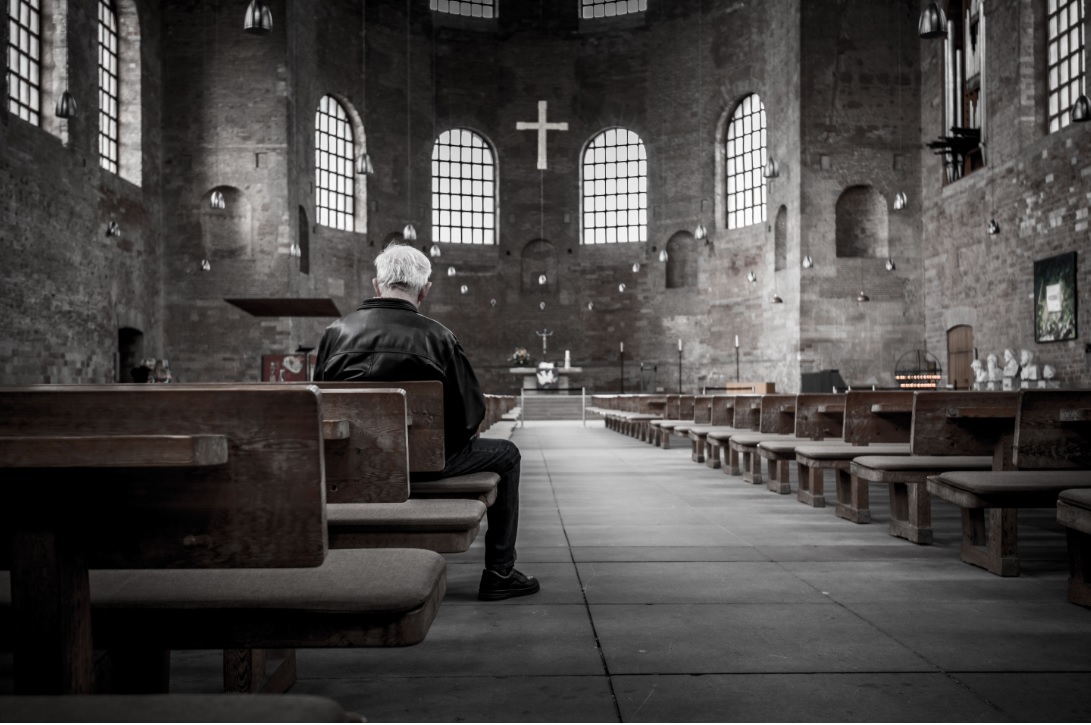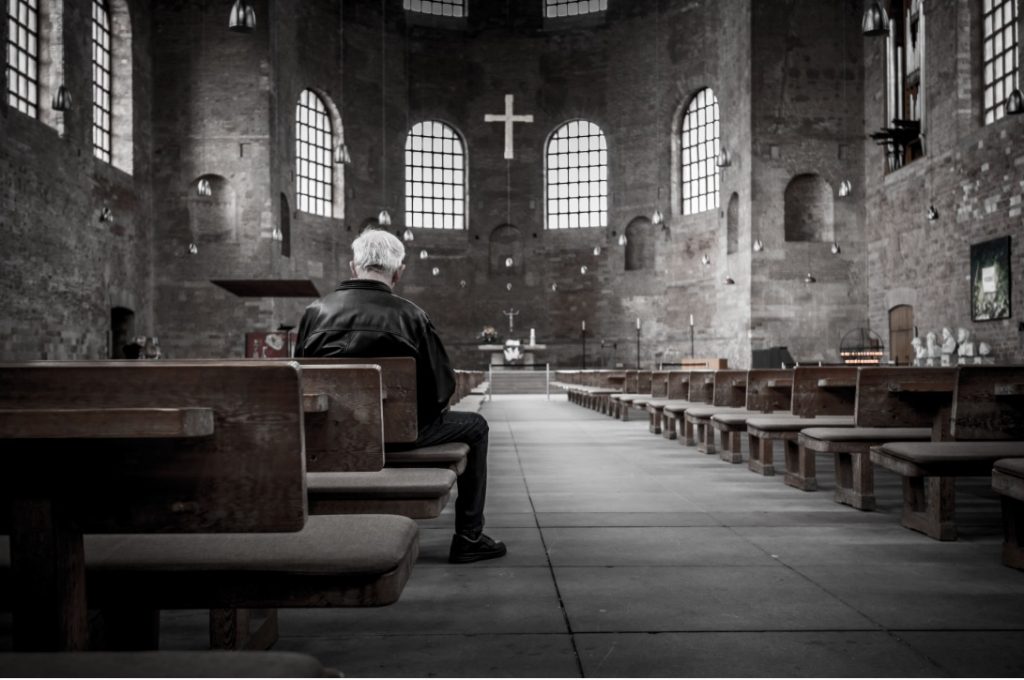 Church at night
Many people don't know that many churches are open at night. Don't just go walking into a church that you don't know, and if you go in there make sure you are respectful. Going and sitting their quietly, preying if you are religious, is fine. I will tell you though, having done this, it can act as a unique inspiration. Story: You never think of this as the place of creepiness, but there are in oh so many horror stories.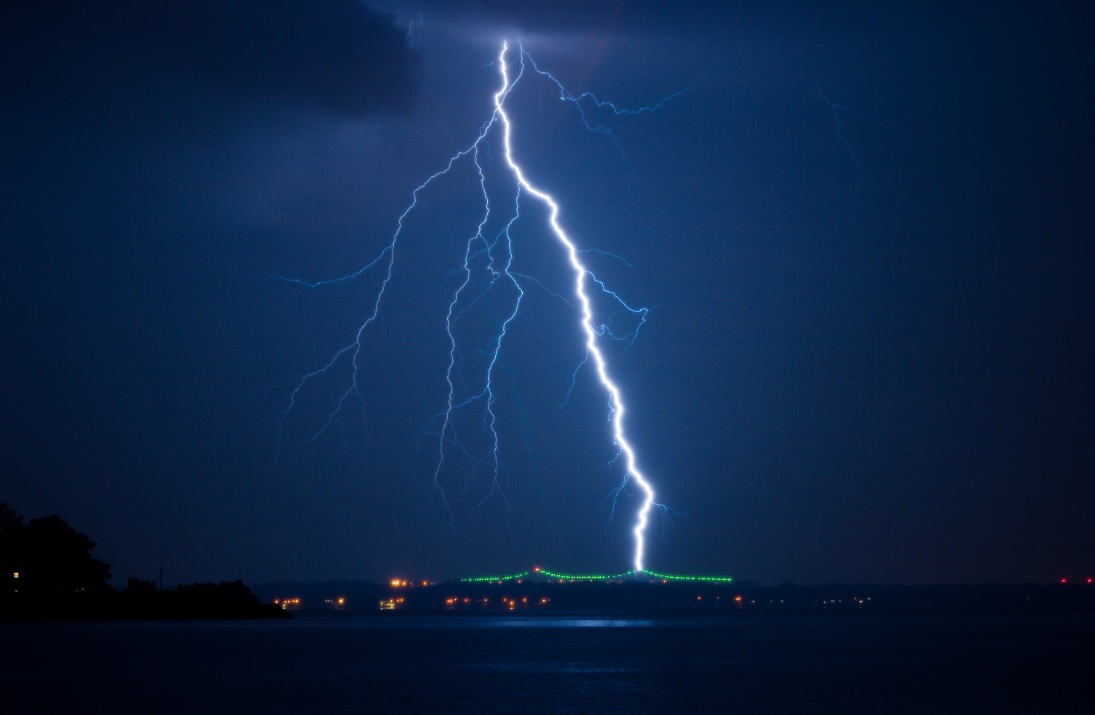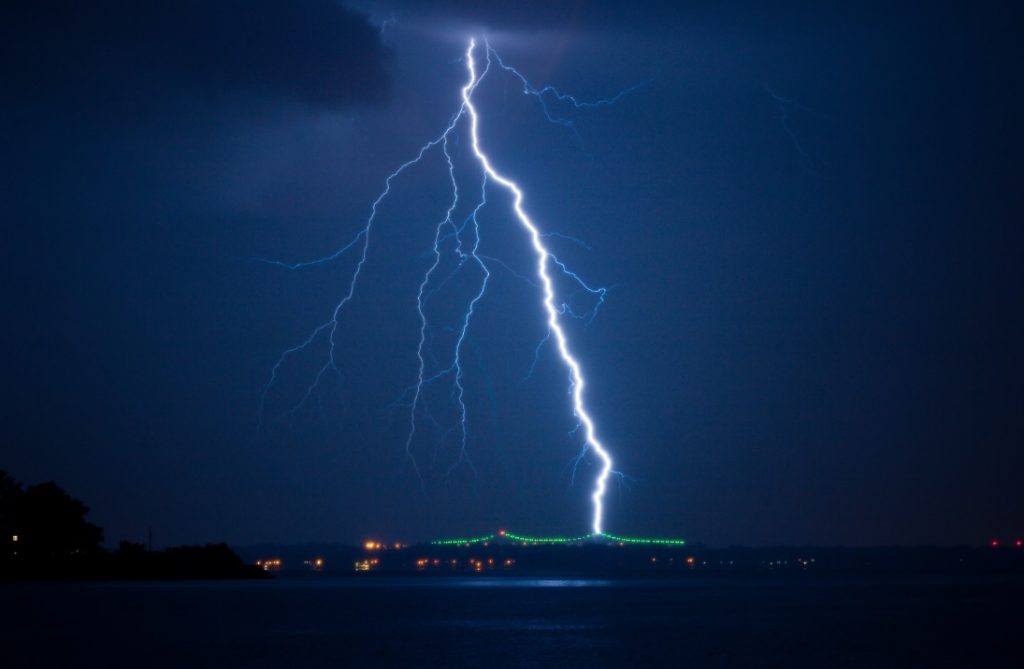 A Heavy Thunderstorm at Night
Be careful here of course. Don't stand on top of a building or go out on a golf course, but if you can find a nice dark place to sit outside at night in a thunderstorm, or even go for a drive in one, it will inspire you. Story: Twister, Poltergeist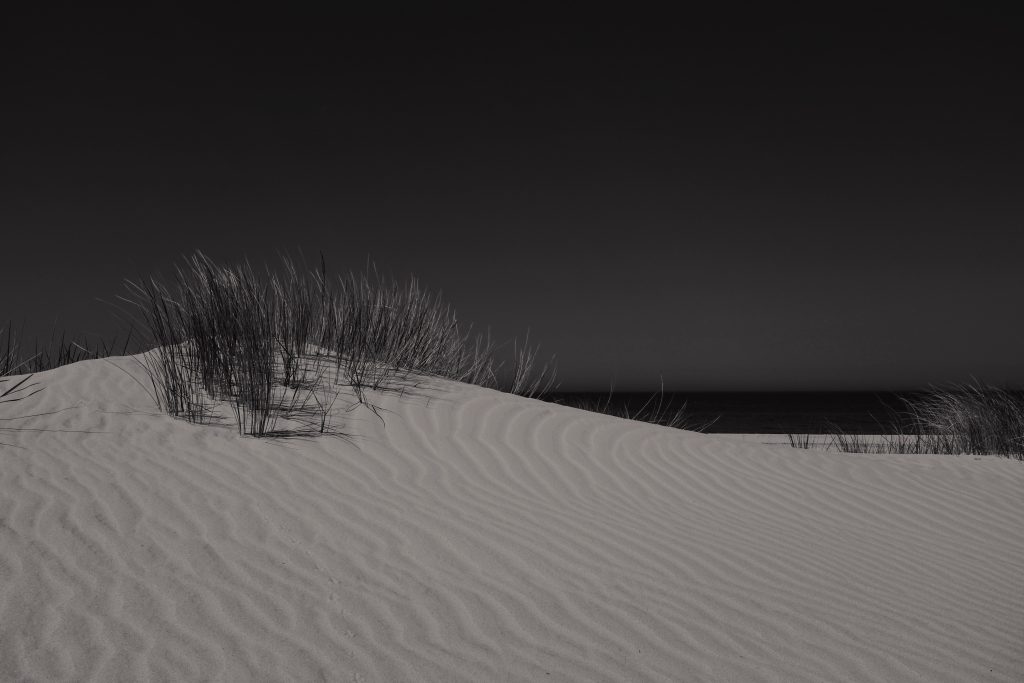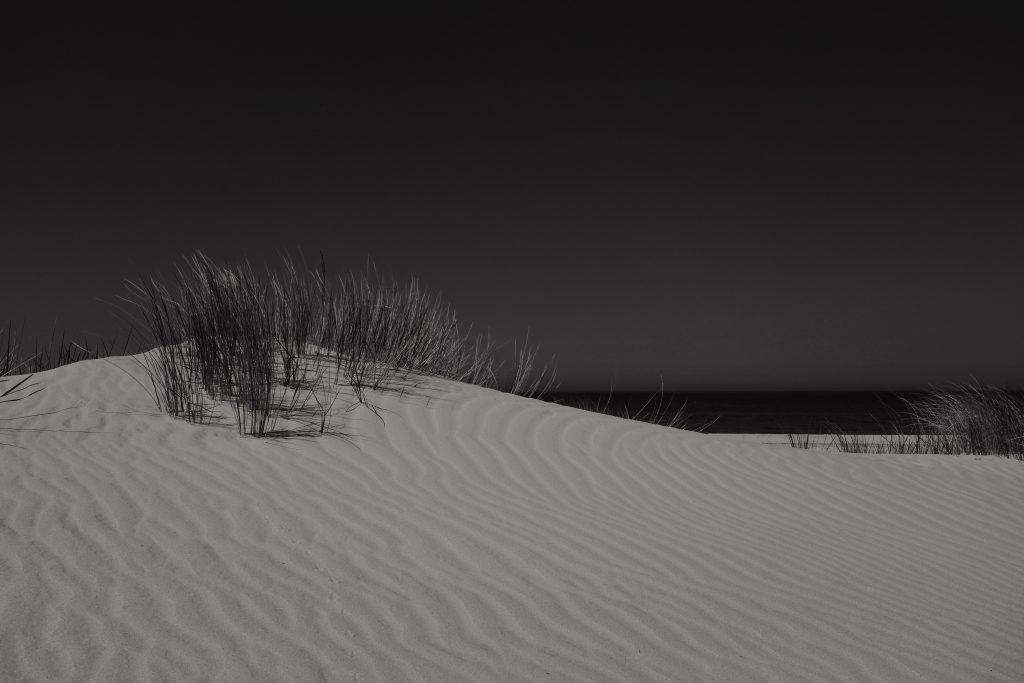 Beach or dark pier at night
Swimming in the ocean or a large lake at night can be dangerous, but even just being on the beach in the dark and seriously inspire your horror stories. I've done this many times, and there is so much energy in the ocean, so much sound, so much volatility in the air, you honestly have to get charged up by this. Story: Jaws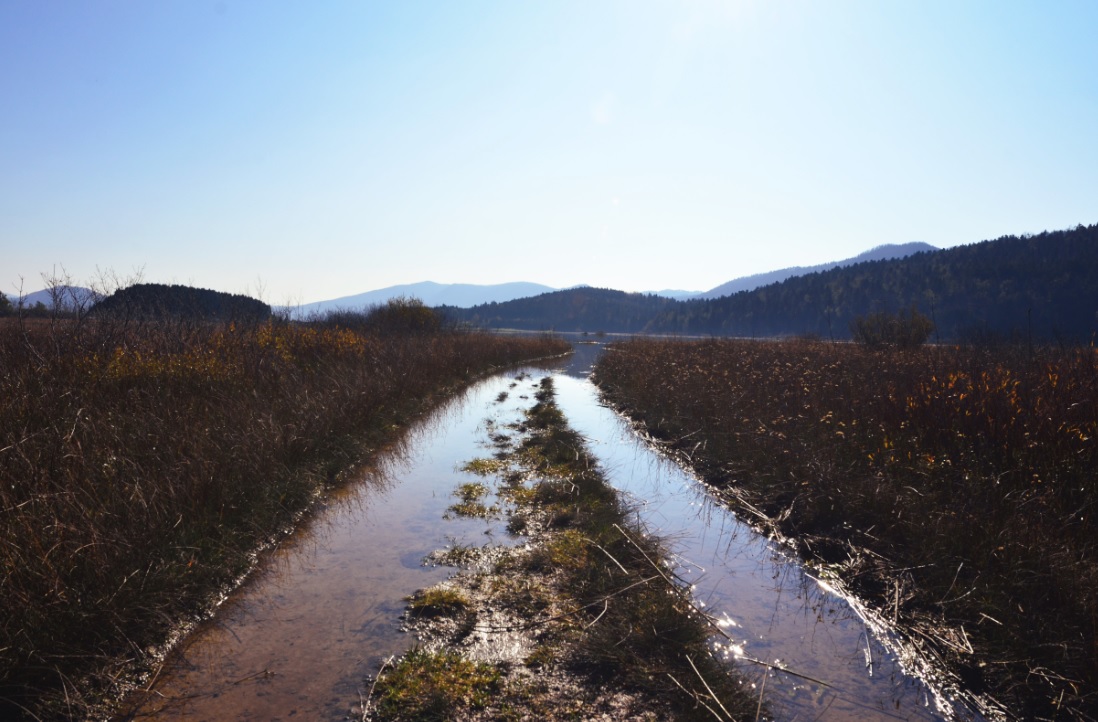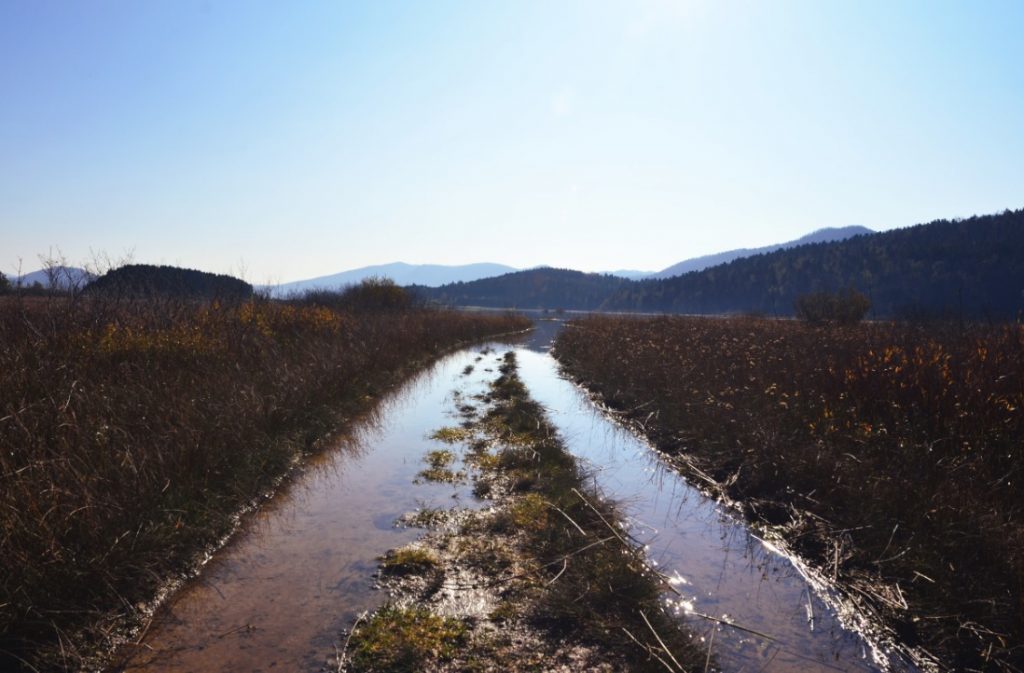 Marsh or Swamp
If you have alligators or crocs where you live, don't go wandering into a swamp not knowing what you are doing. You can die. Where I live in Ohio, a marsh and a swamp, are pretty calm, yet super creepy places. There is a ton of oddities in a swamp, mostly animal life you might not be used to, so the sounds alone are enough to get you going. Story: Swamp Thing
Bonus Haunted place near you
I tried to make these easy for you. I didn't want to add something in everyone couldn't try at least, but now I'll tell you a bonus place that is sure to inspire. This isn't a specific place, but it's 100s even 1000s of places across the world.  There internet has an endless list of haunted place in every country, in every state. So if you go out there and look up say Cry Baby Bridge or Gore Orphanage, you find one near you. Go there at night and look around….if all goes well someone might be writing a story about you…….
Ok, so in the comments list scary places near you, or scary stories that go with the suggested places above. Thanks!!!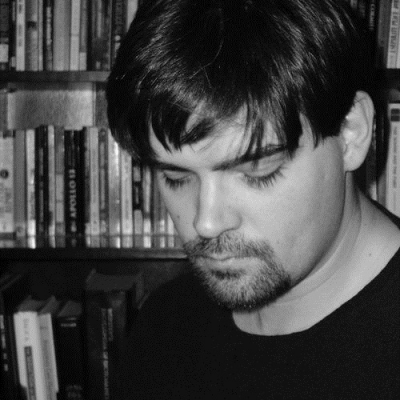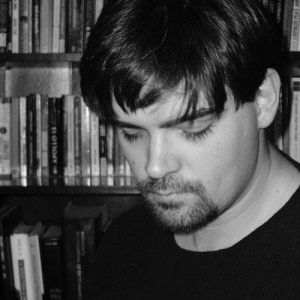 Richard Edwards has a BFA in Creative Writing and Journalism from Bowling Green State University and an M.S. in Education from the University of Akron. Managing editor of Drunk Duck, poetry editor for Prairie Margins, reporter for Miscellany, Akron Journal, Lorain Journal…check our About Us page for more. Also here is info on our On Classic Articles