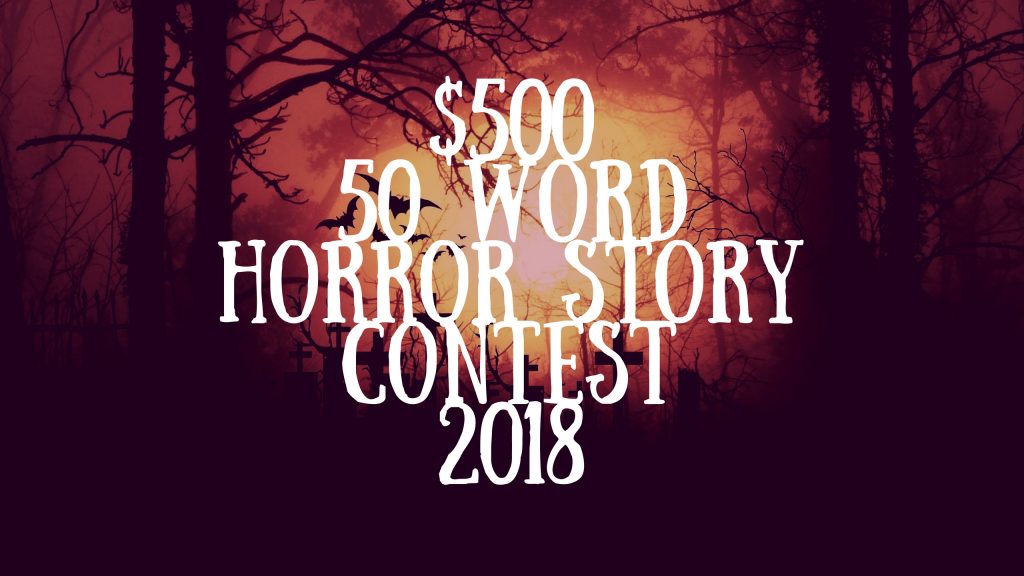 Welcome to our 2018 50 Word Horror Story Halloween Contest! Here is our BIGGEST contest this year. You know how much we love Halloween, and instead of giving you promotional money, we are giving out hard cash. We've decided to change the monetary prize to the 50 word contest. In the past our 500 word contest would carry a promotion prize, and publication, but honestly we didn't get the amount of submissions we wanted. This year, we want it right here on this page. We are giving out 500$ to the winner of this contest! The deadline is October 28, 2018. We will announce the winners on Halloween Night in our movie and chat. There will be a 2nd and 3rd place winner, but there is no money given for those positions.
Here are the rules of our contest
Stories:
Must be high quality horror stories
Must be 50 words or under
Must be a complete story
Have to be in before our deadline.
Deadline is October 28, 2018
Enter as many stories as you like!
Post your story in the comments below.
Scariest Story Wins
We will announce the winners in a movie chat night, like every Halloween.
What you win:
Your story will be placed on a tile and shared on our social networks
You will get a winning announcement post with links to your books and/or website
You will win $500 cash.
We hope to also do a print issue this year, but no promises, we've had a lot of trouble with this in the past. We want your best 50 word horror story! POST THEM BELOW DO NOT SEND EMAILS.