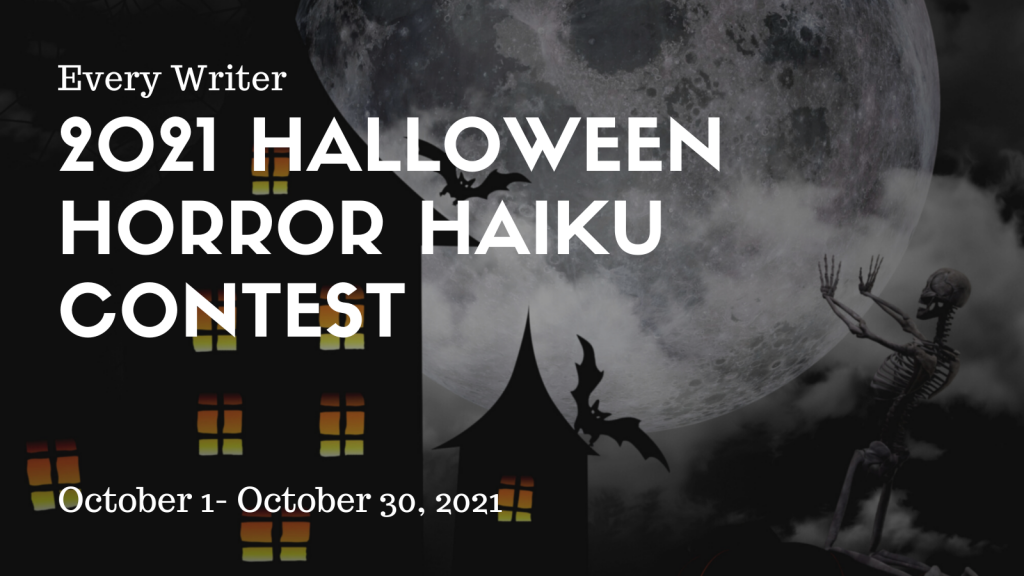 This year we have decided to dig up an oldie but a goodie. Welcome to our 2021 Halloween Horror Haiku contest. People tend to have a lot of fun with this one. We are going to publish the top 3 haikus on a page with links for the authors bios and social networking profiles.
Haiku has to be a traditional form, but we are not going by conventions. Five 7 Five is ok here. Also the Haiku must be Horror. Scarier the better. We want scary, ironic, terrifying, monstrous, but not gross. I don't like gross poetry, it makes me woozy. Gory is ok, but not graphic, if you can walk that line.
Anyway quick rules:
Haiku
5 7 5 form
Scary, freaky, ironic, not gross
Deadline is October 30, 2021
Post the Haiku in the comments below
If you have any questions the only other answers I have is this example. I wrote it. It's not fantastic or anything. Also, I've screwed up the count many times on these things, so if it is off, you let me know in the comments:
Ex-lover
The transformation
left her naked, shivering
beside the remains
I know it's not traditional to put a title with it, but I think it's a nice touch, so feel free.
Write your haiku in the comments below, enter as many times as you like. 1 haiku per comment please. Some people are reporting not seeing the entries on this page. We are working on the issue. Click here to see the current entries.
(Note: you do not have to register or login to our site to leave a haiku or comment. All comments are currently being moderated, so it may take a little while for your poem to appear)