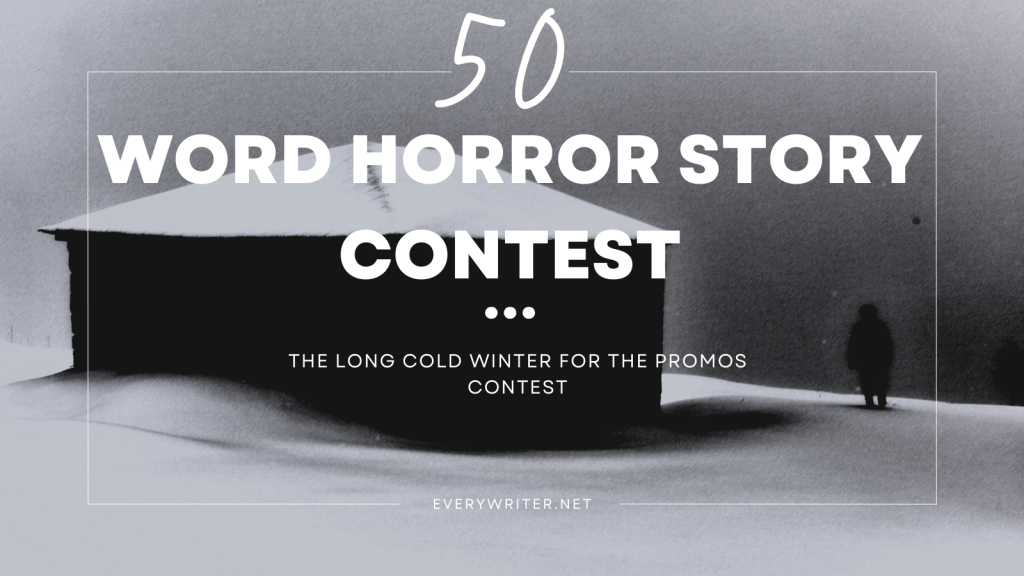 Welcome to our 2022 50 Word Horror Story "for the promos contest" contest. This is our long cold winter contest. Everyone seems to like these, we are giving out ads on our site and social media.. Bragging rights and promotions are the prizes. This will be a long running contest. Our deadline will be May 1, 2022.  Basically the best story, selected by me, wins. You leave your story in the comments, and it has to be scary.
The rules:
Must be high quality horror stories
Must be 50 words or under
Must be a complete story
Have to be in before our deadline.
Deadline is May 1, 2022
Enter as many stories as you like!
Post your story in the comments below.
Scariest Story Wins
The prizes:
The top 3 stories will be announced on our social networks.
The top story author gets to promote something writing related (a website, a book, a podcast, ect…) on our site and social networks.
So this is easy, leave your scary 50 word story in the comments. I'm really looking forward to reading them.