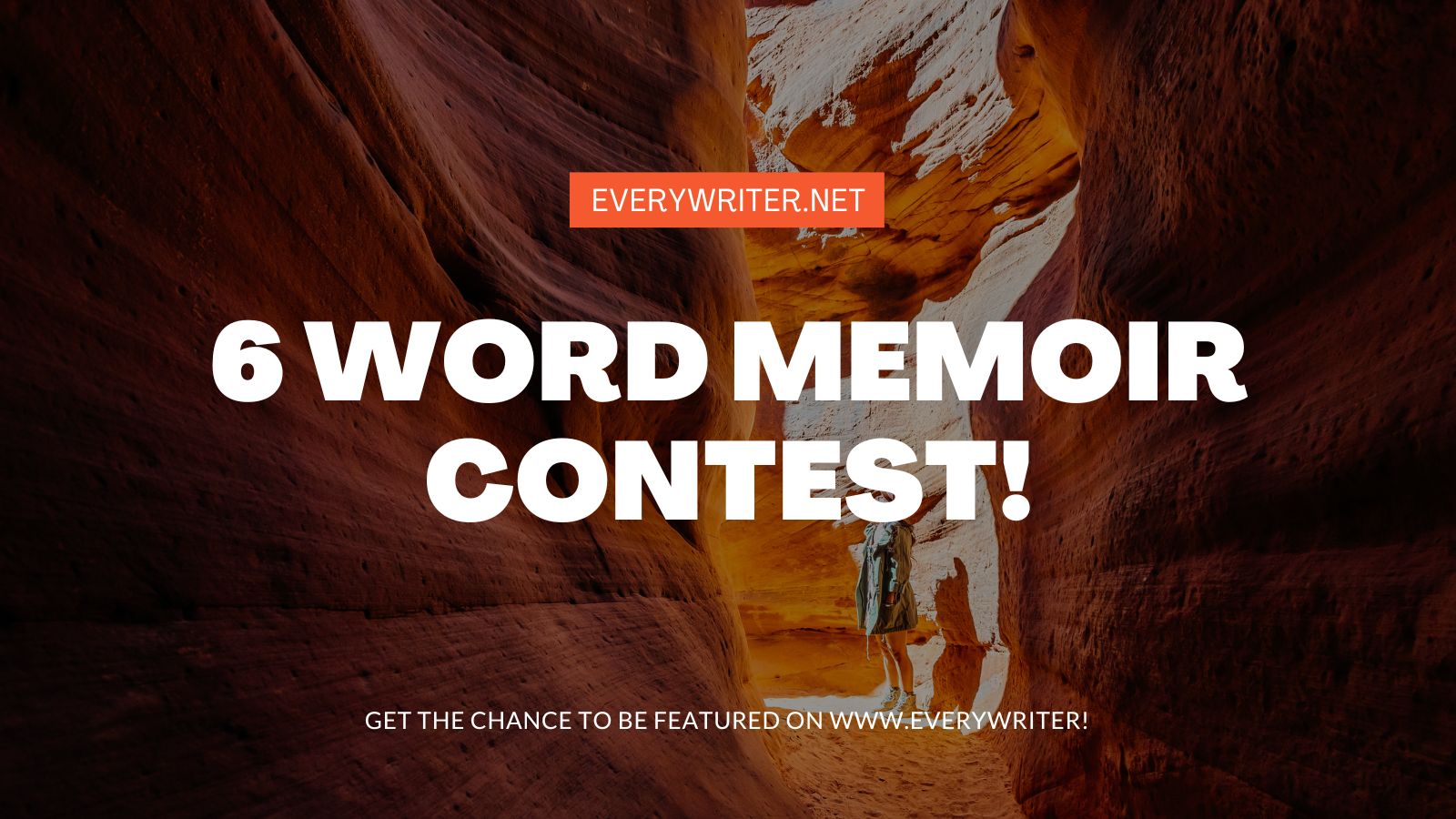 Are you ready to unleash your storytelling prowess and have your words move others? Look no further! The hottest trend on the internet and in writing communities is 6 Word Memoirs! These types of contests are taking over from YouTube to TikTok, Twitter, and Facebook. We want YOU to join in on the fun. Show us your best 6-word memoir about anything you want, and make us feel something. Emotional impact is the number one criterion for this contest, and the 6 words that pack the most punch will win.
But that's not all; the prizes are worth fighting for! The winning author will receive 1 month of free promos on everywriter and our social networks and mailing list, valued at $500! Plus, authors will be offered a monthly column on our site, so you'll have the opportunity to keep writing for us.
Here are the rules:
Memoirs must be 6 words
It must tell a story
Must be in the comments (please no emails)
Must be submitted by midnight on June 1, 2023.
And let the words flow! Unleash your inner poet and capture the essence of your life in just 6 words. Whether it's a life-changing moment, a fond memory, or a critical realization, we want to hear it all. This is your chance to make a lasting impact and be recognized as a master of brevity. So, grab your pen and start crafting your memoir today!
Not only will you have the chance to win some fantastic prizes, but you'll also be joining a community of like-minded writers passionate about storytelling. Share your memoir with the world and inspire others to do the same.
And remember, this contest is not only about winning but about expressing yourself and connecting with others through the power of words. So, don't be afraid to get personal. Get creative, and let your comments do the talking. We can't wait to read your 6 Word Memoirs, so hurry up and submit them before the deadline of 12 am on June 1, 2023.
Take advantage of this exciting opportunity to showcase your writing skills and be a part of the 6 Word Memoir revolution!
Got questions? Please email us. Now, it's time to unleash your creativity and post your 6 Word memoirs below. We can't wait to read them! Good luck! And remember, you can post as many memoirs as you like.