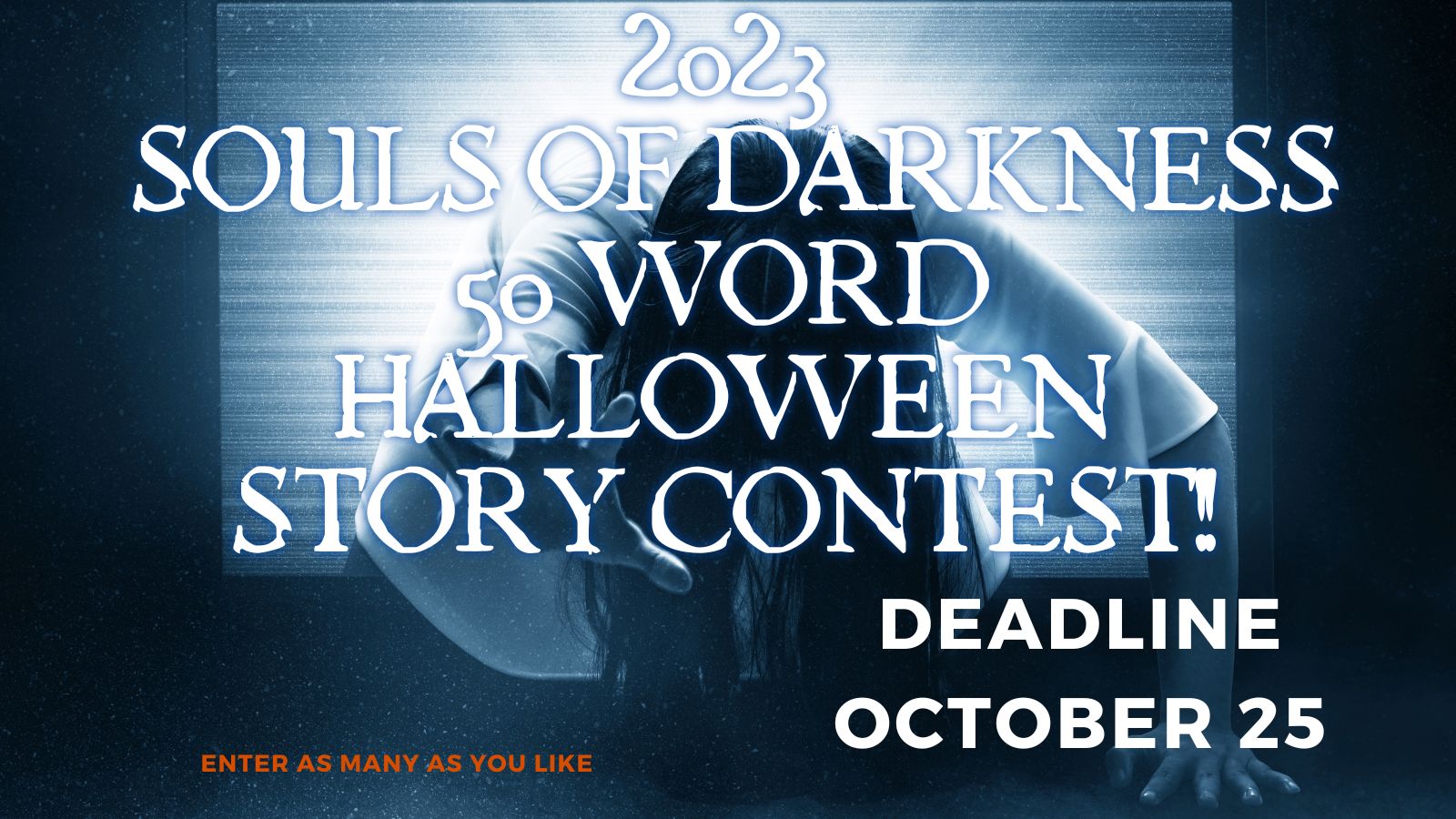 Get ready to unleash your inner horror maestro in the spine-tingling 2023 Eat Your Soul 50 Word Halloween Contest!  Share your most blood-curdling, hair-raising 50-word horror stories below, and brace yourself for the terror-fueled showdown of the year. 
Why am I doing this? We're here to quench that Halloween thirst for chills and thrills! The grand prize? Oh, it's a monstrous treat! The winning tale will be promoted on our site, sent out in a bone-chilling email blast, and hauntingly posted across all our social networks! 
I've been running these contests for ages, and trust me, some spine-chilling masterpieces have emerged from the shadows! 
The rules are simple yet devilishly delightful:
Must be a top-notch horror story that'll make our bones shiver.

Keep it within a bone-chilling 50 words or less.

It should be a complete tale that leaves us screaming for more.

Don't let the clock strike midnight; submit before the witching hour on October 25, 2023. 

Feel the darkness in your soul? Excellent! Enter as many stories as your twisted imagination conjures!
The prizes are spine-chillingly thrilling:  The most bloodcurdling tale will win the ultimate promotion package:  One terrifying ad campaign.  An email blast that'll send shivers down spines. A nightmarish presence on all our social networks.  Plus, your eerie epic will be enshrined on our haunted site!
Don't be scared; it's as easy as conjuring a ghost. Leave your 50-word slice of horror in the comments below. I'm practically trembling with anticipation! 
Remember, you can enter as many times as your nightmares allow! Dare you accept the challenge? 
Enter your soul eating stories below!