50 Word Scary Story Summer Contest!
Yes, once again we are doing it! I've got a bunch (more than 3 fewer than 10) asking, hey when are you doing another 50 Word Word Scary Story Summer Contest. I like those contests….Thank you for those emails. I really enjoy these too. I like reading wonderful and amazing stories that are so short, you are amazed at the writing.
To that end you should all know that some of the 50 word stories will be in our new PRINT edition of Every Writer the Magazine due out this June. So if you write a 50 word story here, it may end up in our print edition. More about our new magazine is coming soon.
Either way I am really looking forward to this 50 Word Scary Stories. This is the contest that comes right before our big big and sometimes stressful Halloween Contest. This one is so relaxed. I laugh, I cry, I get scared, the pressure is just not there like I see in that contest.
These 50 word stories, as it turns out, are perfect for filling spaces in our magazine. If your story is picked we will contact you. Also, you should know we pick all kinds of stories, they don't have to be winners, although winners in this contest are guaranteed a spot in our print magazine.
Here are the rules as usual:
50 Words or less
Post in the comments
Deadline is July 30, 2017
Must have a title (does not count in the word count)
Must be scary, clever, awesome….best story wins
Post as many stories as you want
On August 2, 2017 we will have a movie and a chat, and we will announce the winners. Now, I get a lot of angry emails saying that they never heard who won the contest. In that public chat we announce the winner. Generally the chat is left up for a good long time. We do not generally do an announcement of the winner until the winner returns the email. Many people say they want to wait for a while before they use our promotion space. We've had, I believe, 5 writers ask us to wait to run promotions until their book publishes or for some other reason. So if you didn't see an announcement this is why. If you want to know who winds, come to the movie on August 2nd, or at least take the time to read the transcript.
The prizes:
You will win $500 in ads on our site
You will have up to 1 year to use these ads
First place is the only winner
This will include an announcement, banner ads, social media promos and an email blast.
So, post your story, post as many stories as you want, they have to be scary, have to 50 words. If you win you will be in our Halloween print edition of Every Writer and you'll get all the stuff listed above.
Good luck (I'm excited!)
This is our Richard Throcket Stacker Literary Award.
And the winners of our 50 Word Scary Story Summer Contest! are: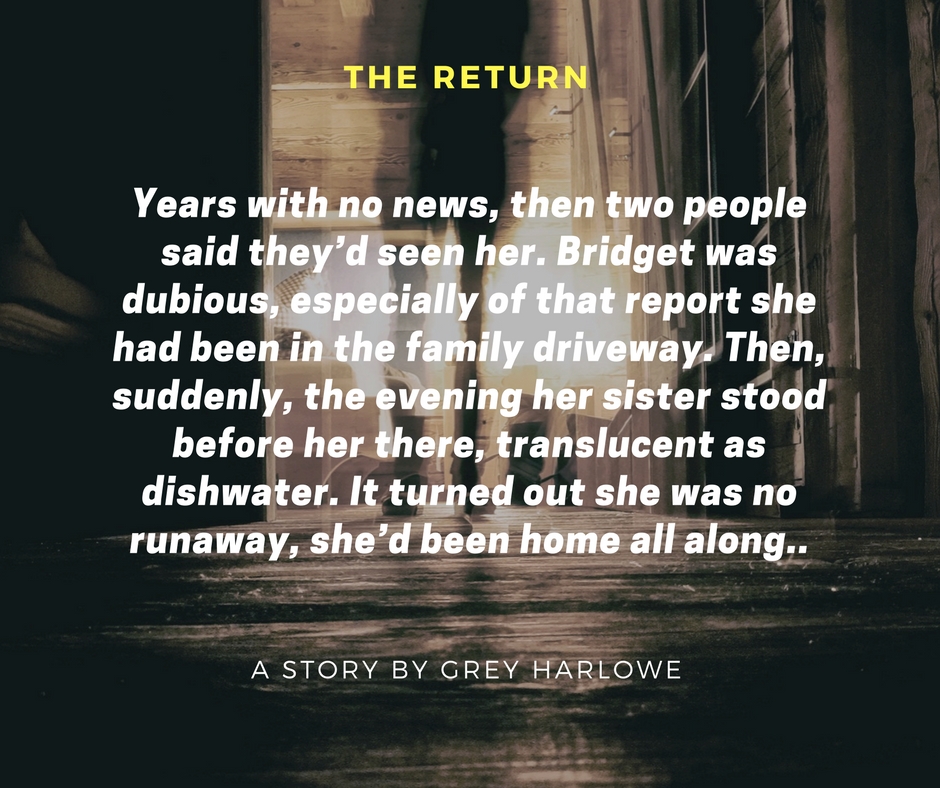 Winner:
The Return
by Grey Harlowe
Years with no news, then two people said they'd seen her. Bridget was dubious, especially of that report she had been in the family driveway. Then, suddenly, the evening her sister stood before her there, translucent as dishwater. It turned out she was no runaway, she'd been home all along.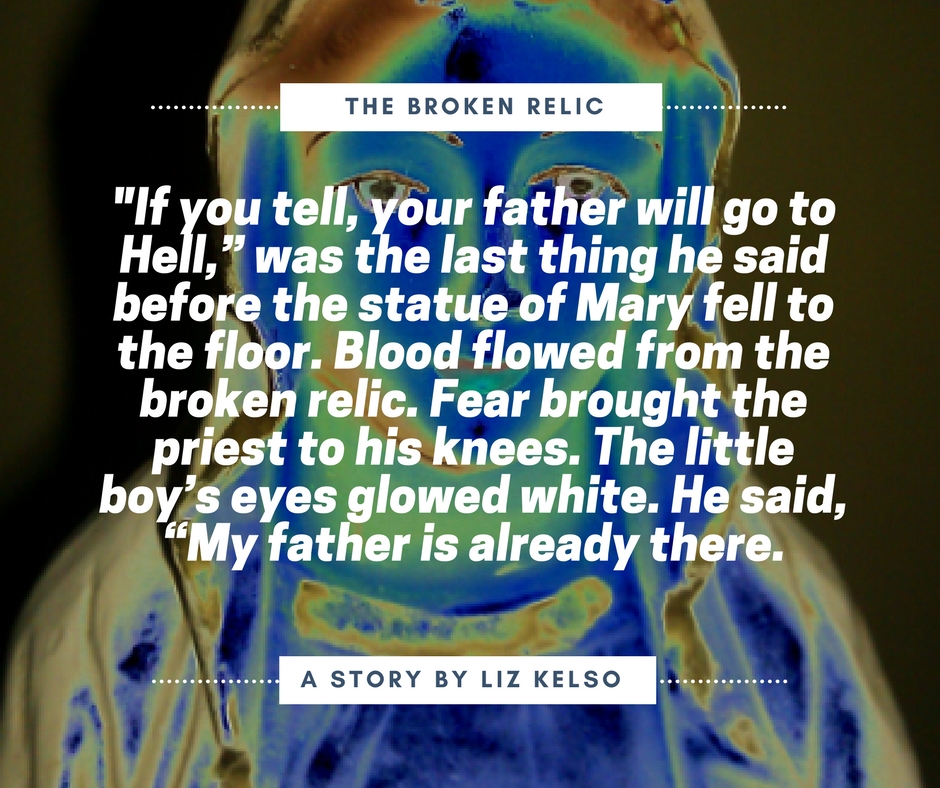 The Broken Relic
by Liz Kelso
If you tell, your father will go to Hell," was the last thing he said before the statue of Mary fell to the floor. Blood flowed from the broken relic. Fear brought the priest to his knees. The little boy's eyes glowed white. He said, "My father is already there.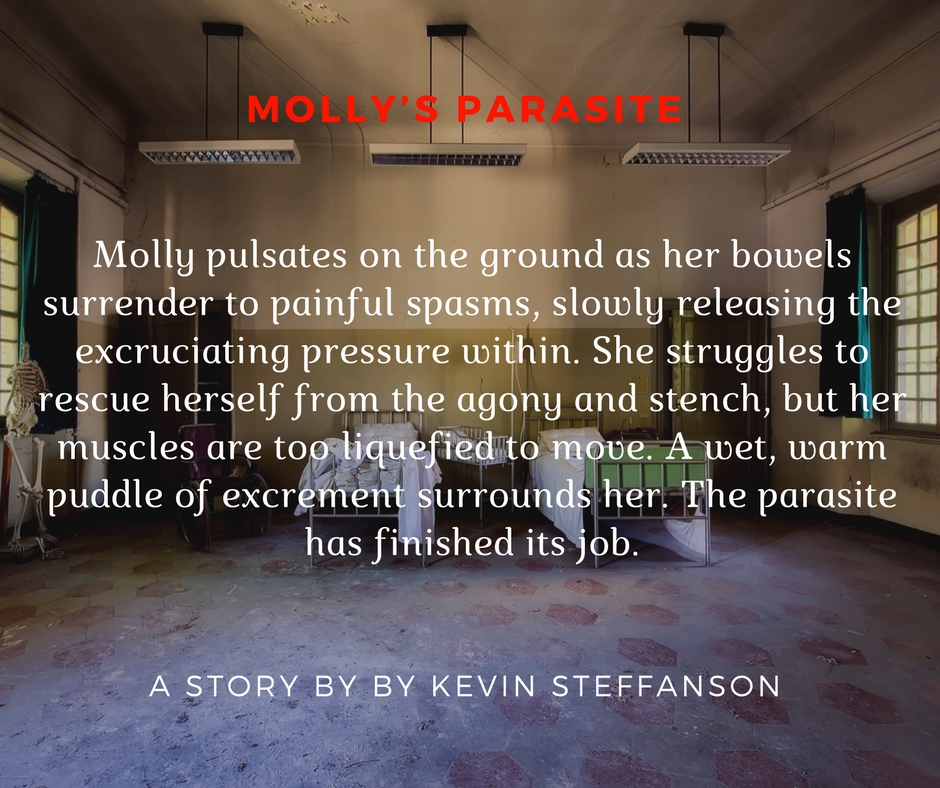 Molly's Parasite
by Kevin Steffanson
Molly pulsates on the ground as her bowels surrender to painful spasms, slowly releasing the excruciating pressure within. She struggles to rescue herself from the agony and stench, but her muscles are too liquefied to move. A wet, warm puddle of excrement surrounds her. The parasite has finished its job.
Here are our winners. It was a great contest! These stories WILL be included in our next print issue October 2017. If you are a winner, we will be contacting you shortly! Please share these stories. Also, look for a new contest coming soon. I'll be our big big Halloween contest!
Lastly, please say congrats to our winners! Leave a comment.