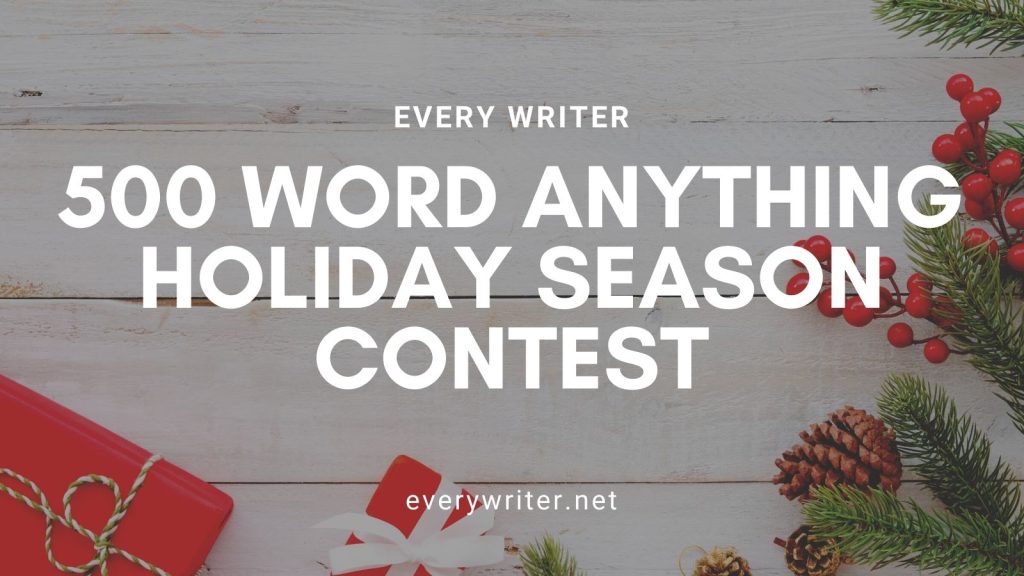 Welcome to our 2021 500 Word Anything Holiday Season Contest. Ok in the past we haven't had a lot of luck getting Christmas or Thanksgiving stories. I have begun to believe that people just don't like writing them. To that end we are doing they ANYTHING Holiday Season Contest. Basically if there is snow, a Christmas tree, lights, turkey, you name something that could be considered part of the holiday season, we will consider it for this contest. We do not want horror stories for this contest though. We are running another Christmas Horror contest for those entries. Also, please DO NOT post your story in the comments, email them to us at eds [@] everywritersresource.com
If you win this year's contest you will receive:
Publication in EWR: Short Stories
Get a feature page on our site
Get your work promoted on our social networks
Get published in our digital and print issue published in late December (we hope in time for Christmas)
The rules for this contest:
Stories must be 500 words or less
Must have ANYTHING holiday in it
Stories must be submitting by December 20, 2021.
Submit your work to eds [at] everywritersresource [dot] com
We love the holidays, and we want to feel like it's the Holiday season, but I will settle for any reference in the story that makes it even sound like it could be the holiday season. We are casting a wide net here. Happy Holidays, please send us your best 500 word story, and we want to publish it in our print and digital issue coming we hope by Christmas.
Also, please nothing pornography or just terrible. Please send your best quality work. I'm really looking forward to reading these. Scare me please! Send your work to eds [at] everywritersresource [dot] com