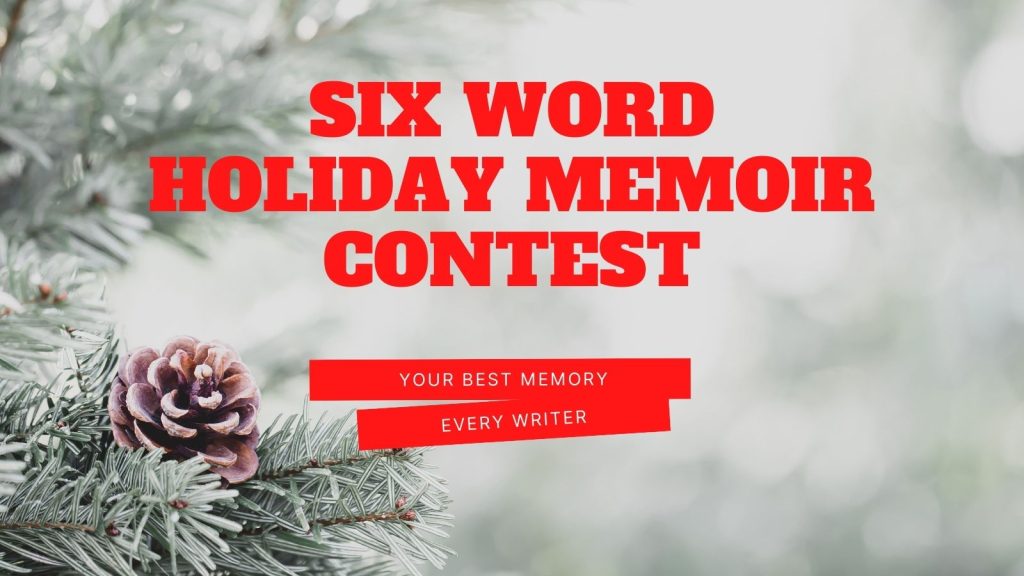 We are trying a new contest. Really we are looking for amazing writing to fill our print issue. These types of contests generally bring us excellent writing that fills our margins and moves our readers. This is our 6 Word Holiday Memoir Contest. The idea is simple, sum up one of your best holiday memories in just 6 words. You can also sum up your holiday season or tradition in 6 words.
Generally you will see these types of 6 word memoirs in schools or even in therapy. They are used for all kinds of reasons, but can be a very powerful pieces of writing. We are looking for pieces that move us. I know this contest will be hard to judge. I hope to include as many of these in our digital print issue as possible. If you want more information about the 6 word memoir, please watch this Ted talk by Larry Smith a founder and key player in encouraging people to write these memoirs.
Anyway quick rules:
Must be 6 words, no more, no less.
Must address the holidays in some way
Must be "moving"
You can enter as many times as you like
Memoir must be written in the comment
Must be original
Deadline December 20, 2021
Prizes:
Publication on our site and digital and print issue
Promoted on social networks
Featured as the winner on our website.
I have high hopes for this contest. Please have fun with it, and make them as moving and has filled with holiday spirit as possible. Sad memoirs are ok too. Leave your memoir in a comment below.
Good luck!