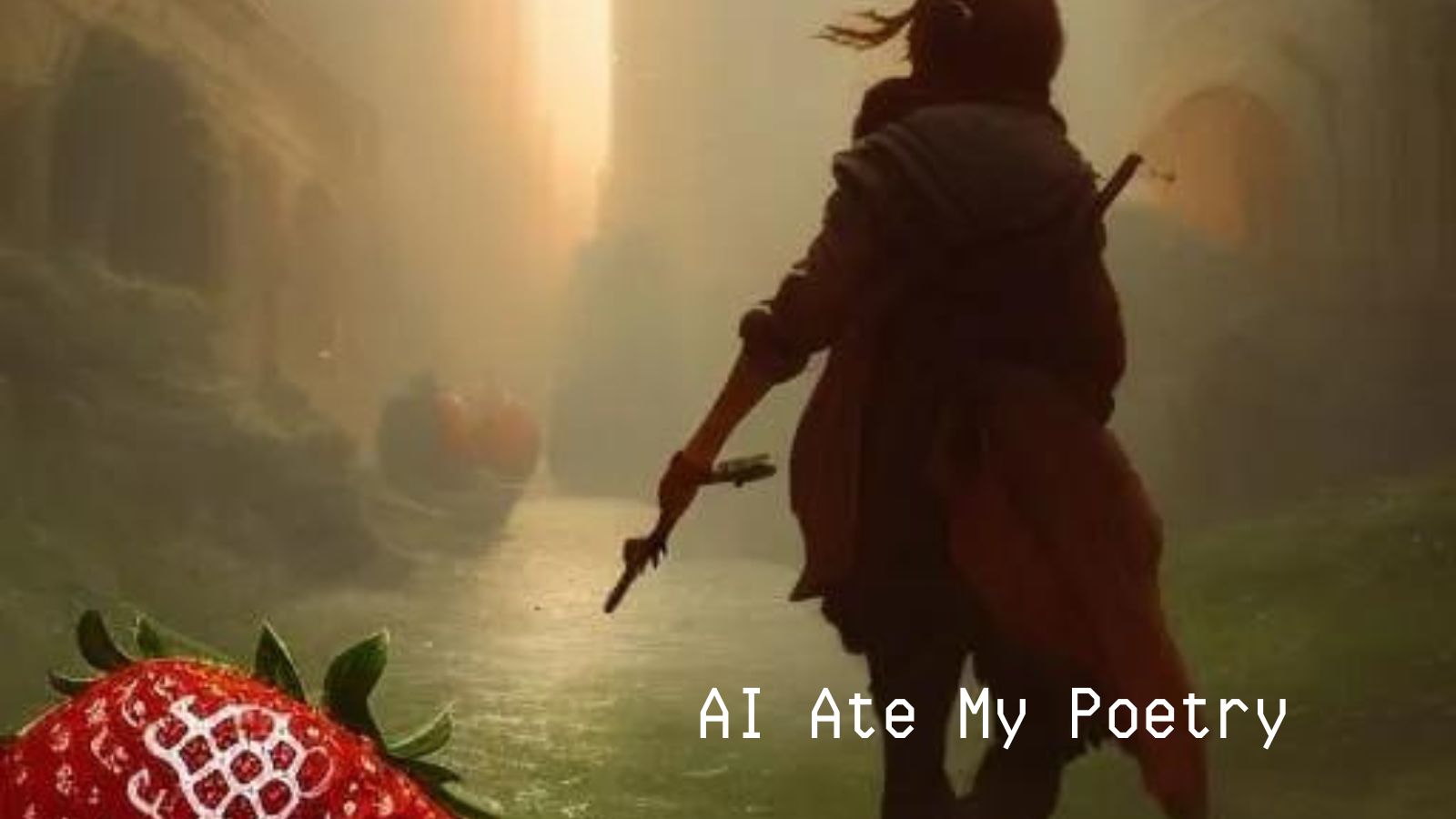 Let me say these two things up front. 1. This is my experience in turning my poetry into visual art. 2. It's also a good "how to convert" your poetry into art. 
So I needed some artwork for Every Writer's new digital issue. I've decided to do four issues a year. March 31, June 30, September 30, and December 31. I'm still playing around with the dates, but the first issue will publish on March 31. Every Writer as a site rebooted on January 1, 2023. I've been publishing this site since 1999, but the publication has needed more focus over the last few years. 
Now in refocusing, rearranging, and reinvigorating the site, a digital/print issue will be an excellent way to garner interest. This process is going great. We are getting tons of submissions, our readership is skyrocketing, and the audience is responding. The only problem is your fearless editor should have remembered to put out a call for artwork. Facepalm. 
If you have ever laid out a magazine before, you know it is labor intensive. In this case, I have to start well before our publication date. I started last week. One of the issues, of course, is that artwork usually appears through the issue, and you need the artwork on the front. [We are taking artwork submissions. Please email me 5 to 8 pieces you want in your magazine. 
Not having artwork, I panicked and thought of moving the deadline for the issue. Then a friend told me about generating images with AI text prompts. I've heard of this before but have yet to consider doing it with my poetry. 
Over the last three years, I've written three collections of poetry. One of those collections is concise micro poems. These micro poems are filled with powerful emotions for me and were written during some of the most challenging times in my life. I wanted to see what a machine would do with them.
Disclaimer: this is the first time I have published my work on Every Writer. Although I have been the owner, editor, and operator, and the site has seen as many as 5 million visits per month, I have never promoted my writing here. It's the first time. These poems have been shared widely on my social media accounts.
Images 1 and 2
The day I sat at the Night Cafe Studio, I didn't know what to expect. I was curious to know if this would work. The tentative title of my collection coming out this summer is For Fear of Love and Monsters. So the first poem I tried: 
monsters are real
and many are easy
to fall in love with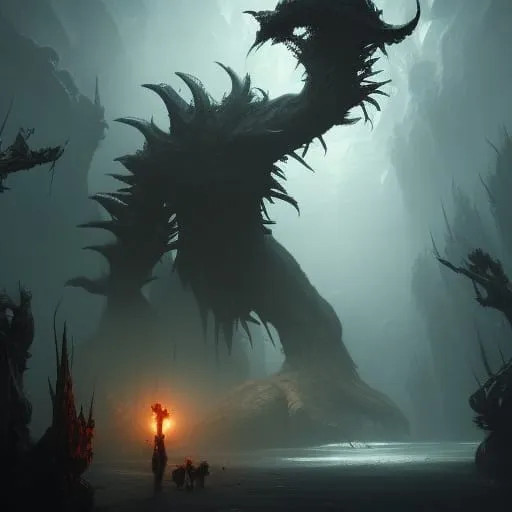 The image shocked me! I cut and pasted the poem, clicked a button, and that's the first image that appeared. I get that it's a monster, but isn't there something lovable about it? It's not cut and fuzzy or anything like that, but it does look almost peaceful. I was surprised by the image; it will be the Quarter 1 cover for Every Writer.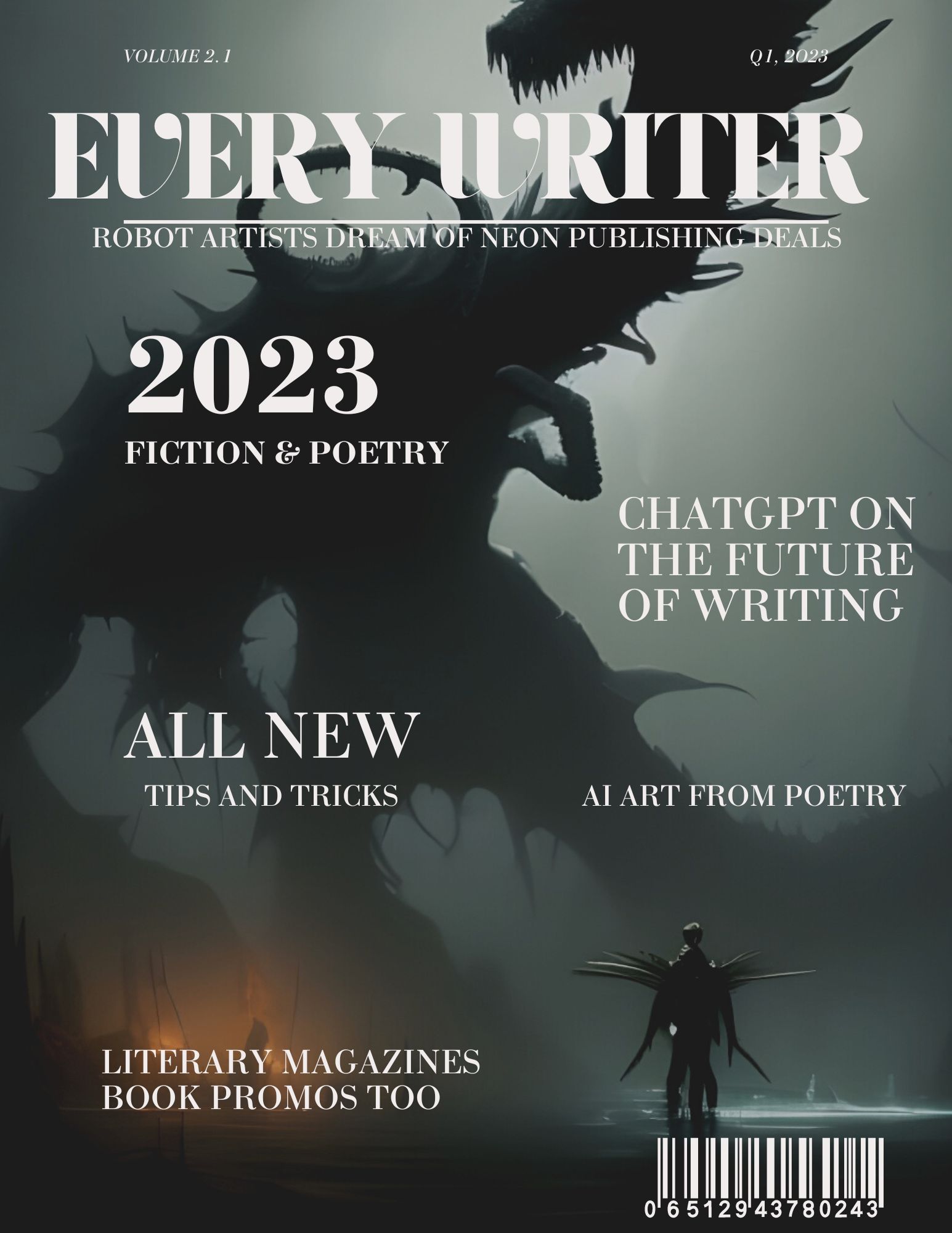 You can tweak the image, which I did by running more requests and upping the resolution. I like how this turned out. I know I'm not a visual artist here, and I'm not claiming to be. The idea of a machine reading my work and making art from it isn't comforting. I have no idea if this thing is enjoying my poetry, but I continued with: 
clock face
betrayer
wrinkled 
memory
disintegration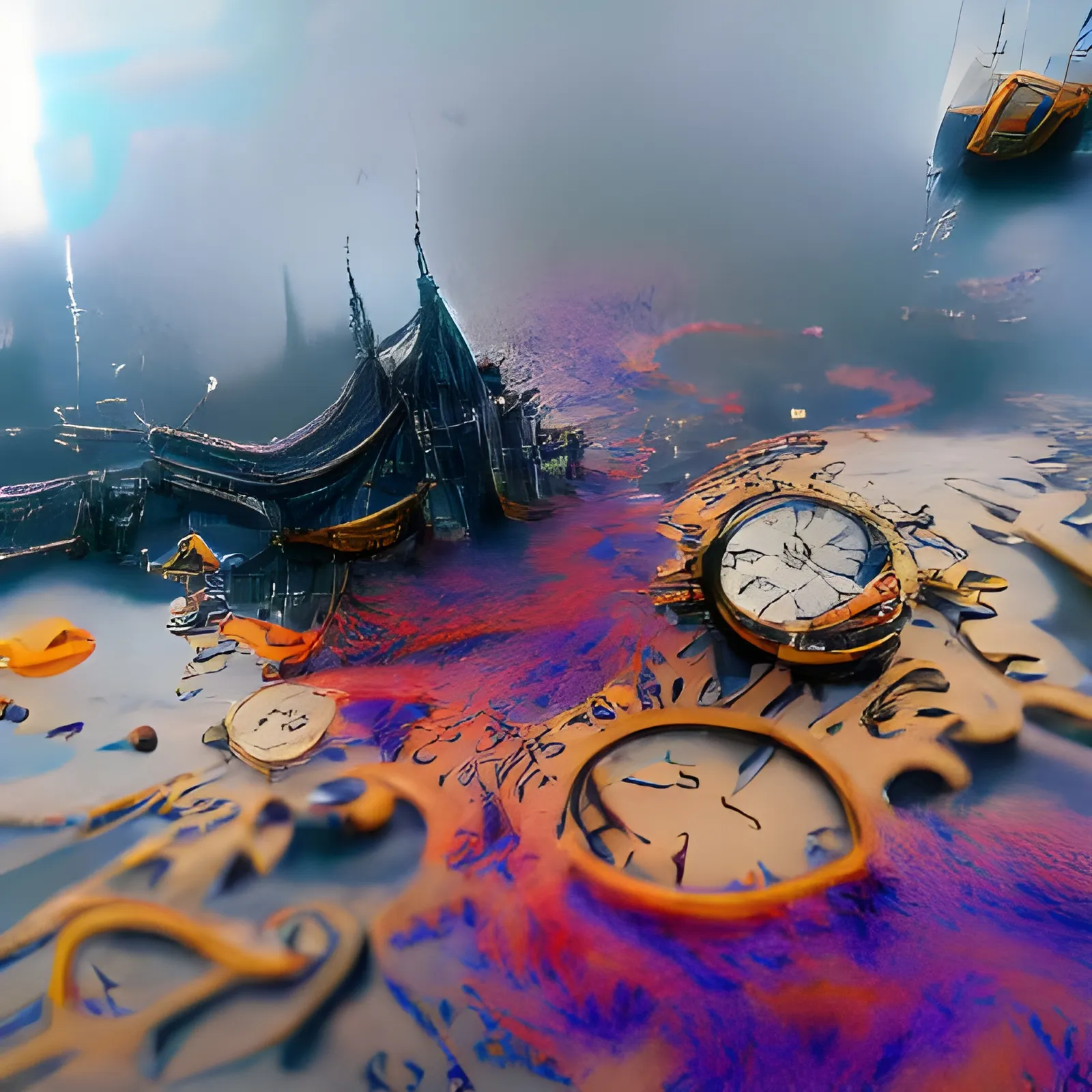 I usually don't write disjointed poems like this, but I have a few. I wanted to try it to see what happened—again, shocked. I'm not prompt engineering here; these are my poems. 
Images 3 and 4 oops 
Next, I thought of a poem with a contrast of imagery. You can only use short prompts for these engines, and luckily this collection is of short poems. I didn't do a piece or part of the poetry; I pasted the entire poem. 
If you are annoyed 
by sunlight
after a hurricane,
nothing can save you.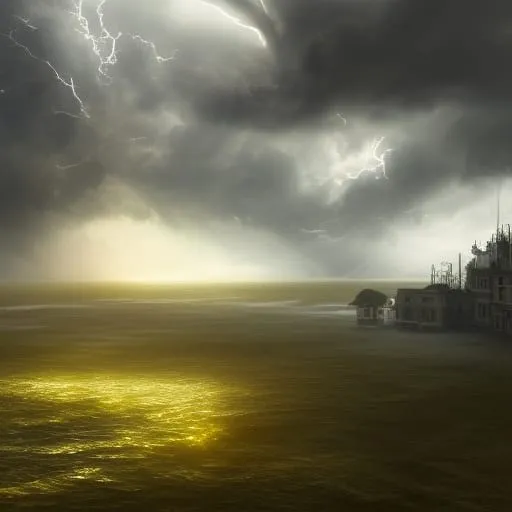 You can generate up to 4 images at a time in the image generator. The system is based on credits. You can earn free credits, or you can buy some. I purchased about 10$ worth of this experiment so I could play around. When you generate multiple images, sometimes they are very similar and sometimes very different. 
It has to be the most fun I've ever had getting someone or something to read and respond to my poetry. It's a little creepy but exciting at the same time. Just weird too. 
I then decided to try a little longer poem. 
Sentimental Mood
I'm listening to Ellington and Coltrane 
Be sentimental, and there is no way
This poem doesn't become about you,
Love, it's you touching your lower lip, 
Looking into my eyes, it's captivating. 
My words right now.
My imagination is making your body 
do wonderful Things in my arms, 
in our bed, Being quiet 
and loud sometimes, 
And I'm hoping for loud, 
laughter, love, and remembering,
and making memories
and kissing your kneecaps
and whispering into the back
of your ear, don't tell me
it's not special that I won't
remember all of you,
looking off into a November sky
someday.
The poem was too long, and I had to cut it down. The computer didn't like it. I got these four images and shivered.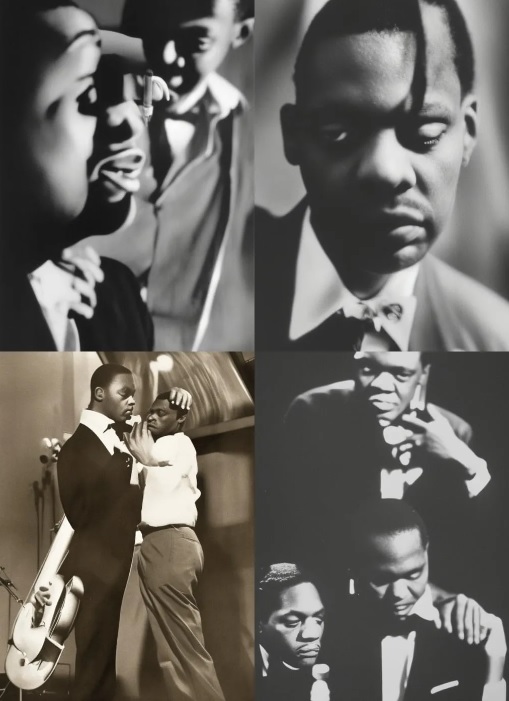 Images 5 and 6
Those images were disturbing to me. I wanted to get off that track as quickly as possible, so I went with
I will never be told
I'm wrong
about my feelings 
again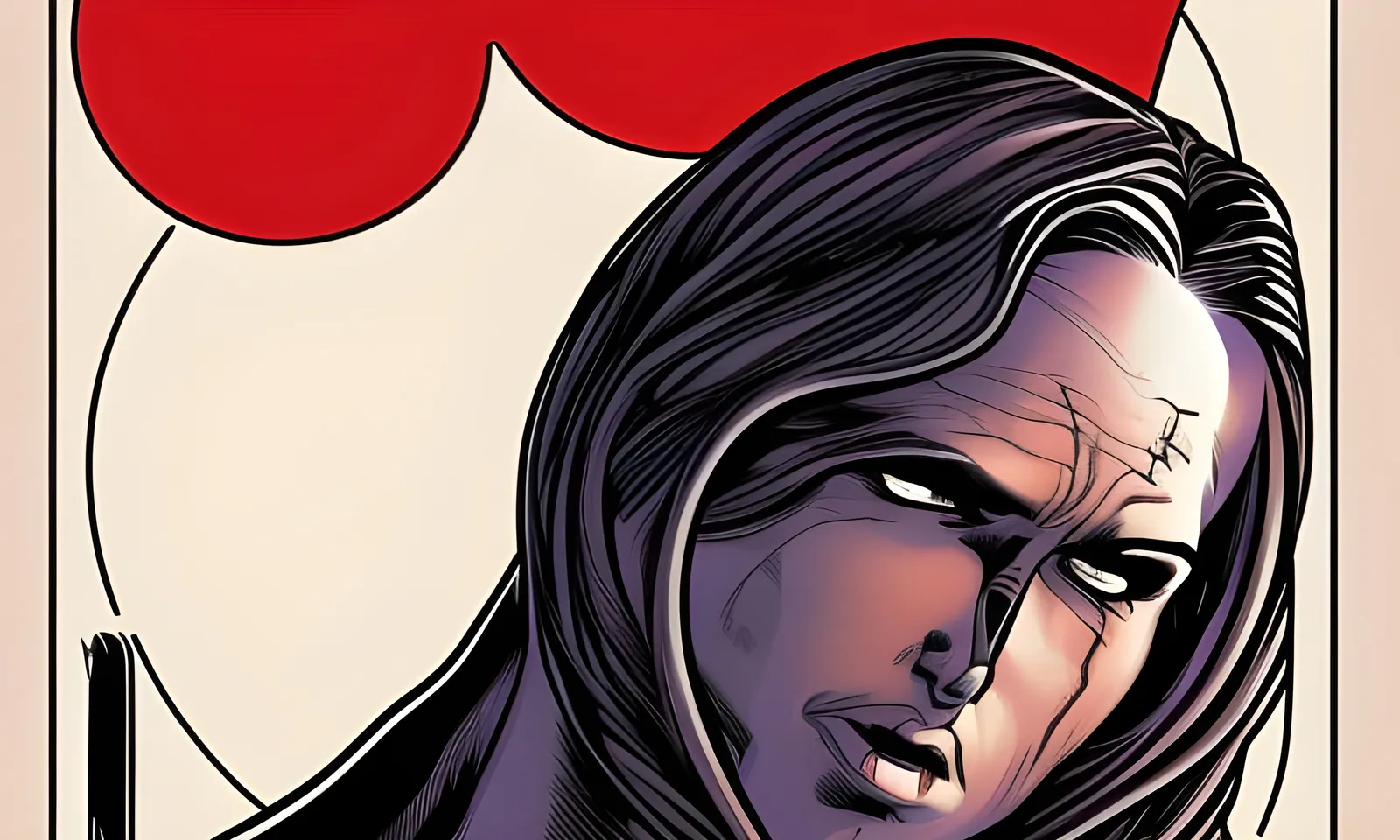 There is something too close to home about this image. There is a fit of anger in it. I almost fear it. So I had to make another turn. However, I don't write a lot of micro poems that are all uplifting. So I went with one of my favorites from this collection:
poems 
are ghosts
of
regret 
and desire
I mean ghosts and desire, right? It gave me these: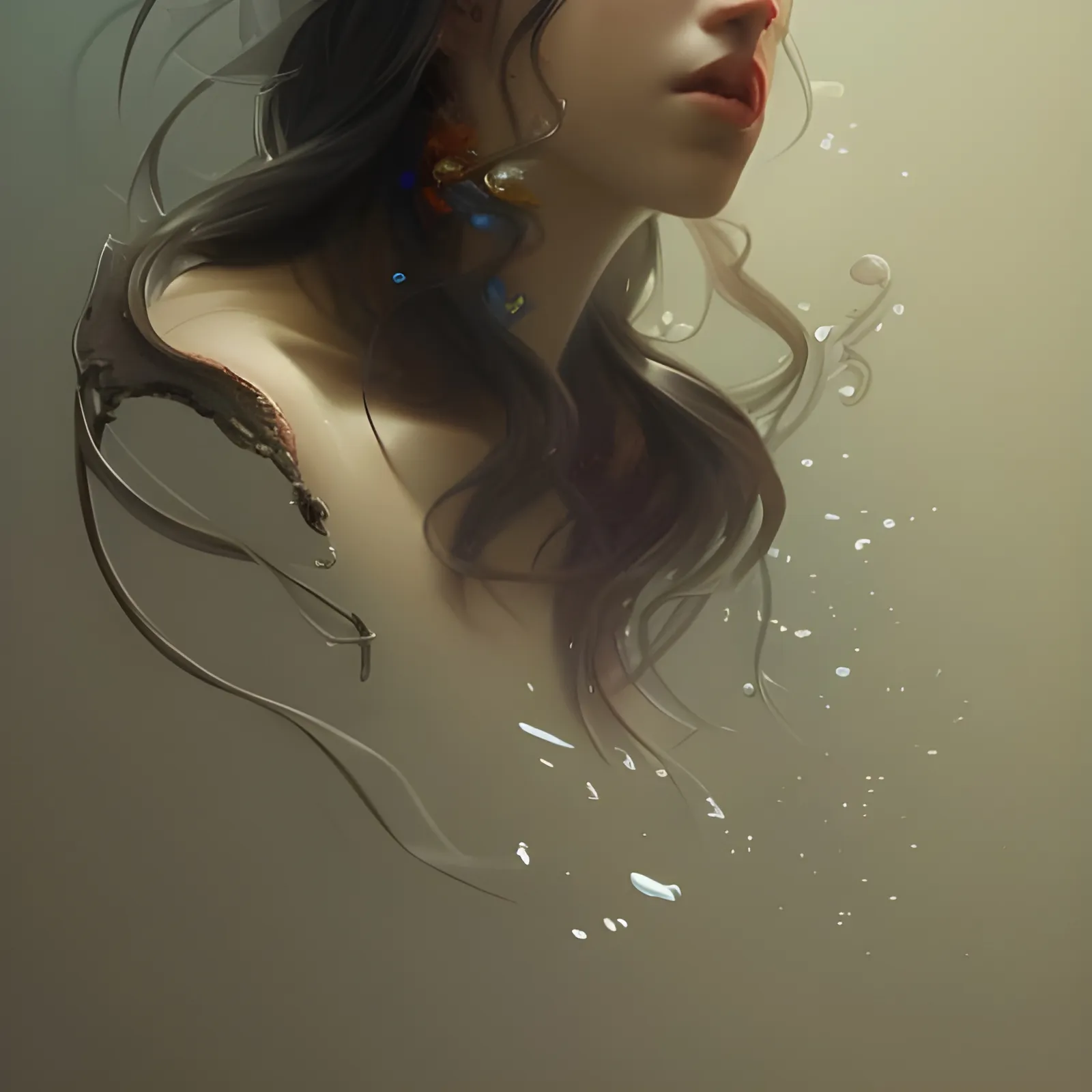 I was blown away. Yes, ghosts, regret, and desire are all in this image, even a little poetry. I was getting a feel for this. I understand the machine is relating my words to pictures and then synthesizing. I don't know how this works; I purposefully didn't look into it. After the little bit of light here, I went dark again: 
we can crave anything
we once tasted
even poison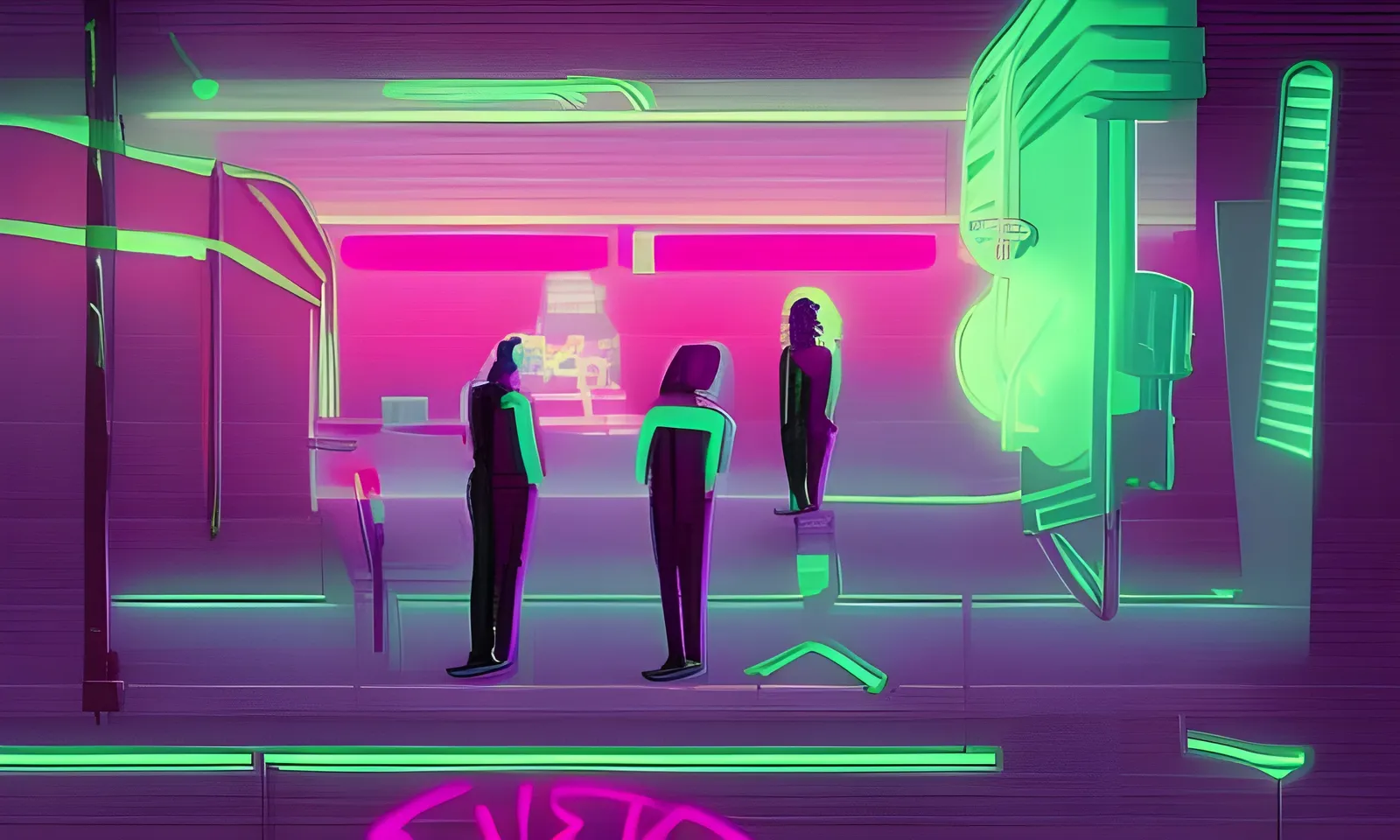 These were wild. You can control the generator by picking a style. I let the AI pick on some of these I did, and on some of these, I did. These four images were produced with the Synthwave function. It's nice being able to control the style output. 
I am an art lover. I'm not a visual artist, so I need to figure out how to feel about these artworks or how today's visual artists deal with them. I don't know if this is debated or hated among artists, and I'm not putting my hat in that arena. What I found fascinating is that a computer is interpreting my poetry. I see it. These aren't just words, they are emotions, and many of these images capture my feelings while writing these poems. For example: 
poetry can rob you
of blindness you wanted
to hold onto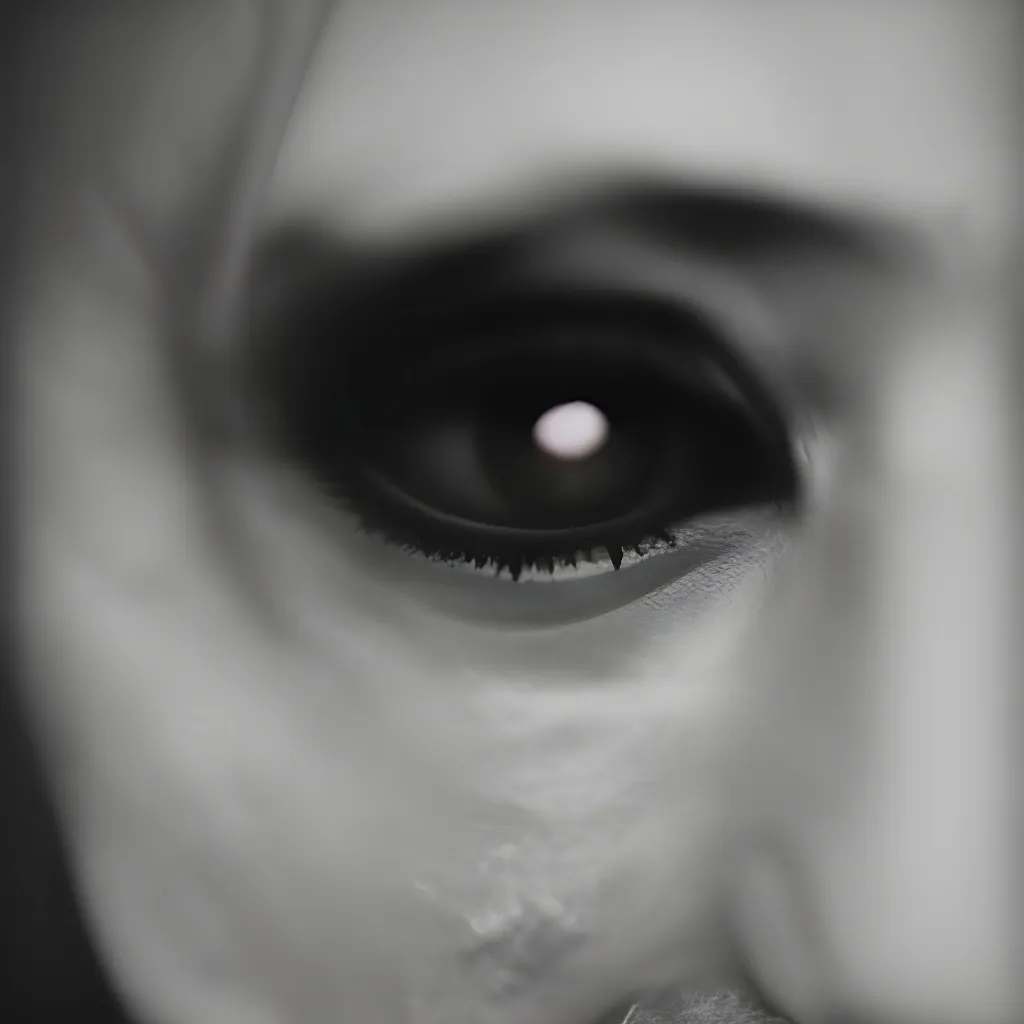 This one shocked me and creeped me out, and from people reading this poem in the past, the computer understood me better than my peers. A lot of people thought this poem was optimistic. To me, it was about a painful reinterpretation of life. It's about having to look at things differently or staying blind. This image captures that feeling.
As I said, I am not putting a dog in this hunt. I am not a visual artist, and I do not argue whether this is art or if you need to use skill and craft to be an artist. I'm not arguing that these images aren't generated by a computer and on and on. These images are essential to me, though. When I first started this, I was playing around. I wanted to see if my poems could produce visuals. I haven't been able to stop, and even deleting the bad images is complicated. These are interpretations of my words; it doesn't matter that a machine did it. If a human created these, would it mean more? Of course, but when in my life will I have THAT opportunity? 
I recommend you try this over at Nightcafe. Use some lines from your writing to see if it means more than you thought. I'm going to keep creating with these. Some of them will be in our Quarter 1 issue. Again, we are looking for submissions. 
You can also check out more of my poetry at my Substack. The poems I publish their are my full length poems. You'll get 1 per week.
If you have questions or comments, please leave them below. I would love to hear opinions about this art and its interpretations. Is this valuable to writers in some way? Let me know.