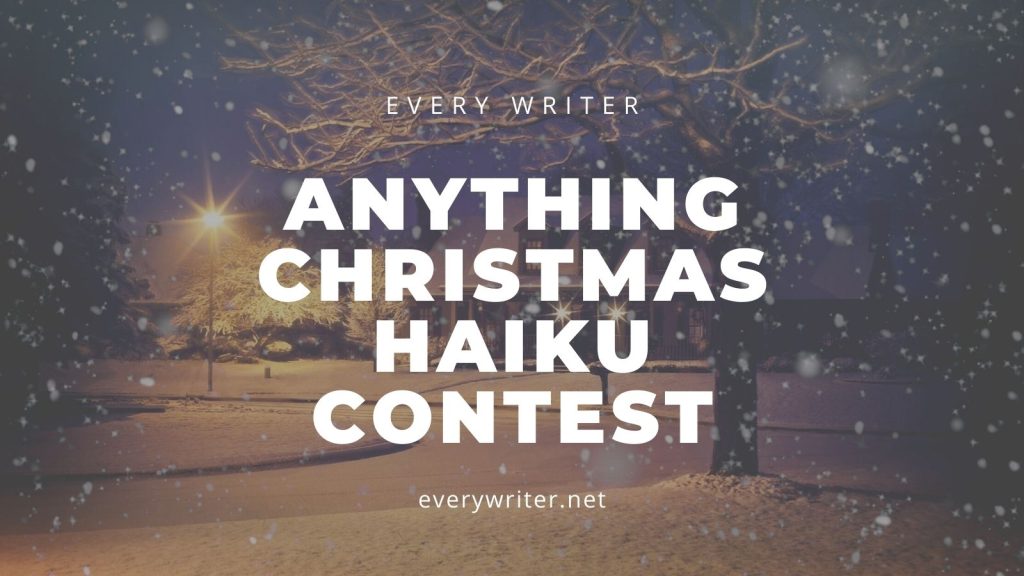 This is the first time we are running this contest. We are looking for a haiku that has anything to do with Christmas or the holidays. It could have a feast in it, snow, snowmen, Christmas trees, lights, anything Christmas to be considered as a winner. Please remember the winning haiku will be in our print and digital issue, and some of the entries will be included as well. The amount of Christmas in the poem doesn't matter, but it has to have something of Christmas in it.
Haiku has to be a traditional form, but we are not going by conventions. Five 7 Five is ok here. We are looking for that warm and fuzzy feeling here, or insightful. The highest quality haiku with the best message and imagery will be the winner. The more Christmas the better, but it can be ANYTHING Christmas to be considered.
Anyway quick rules:
Haiku
5 7 5 form
Anything Christmas in it
Deadline is Ongoing
Post the Haiku in the comments below
If you have any questions the only other answers I have is this example. I wrote it. It's not fantastic or anything. Also, I've screwed up the count many times on these things, so if it is off, you let me know in the comments:
Ex-lover
The transformation
left her naked, shivering
beside the remains
I know it's not traditional to put a title with it, but I think it's a nice touch, so feel free.
Write your haiku in the comments below, enter as many times as you like. 1 haiku per comment please. Some people are reporting not seeing the entries on this page. We are working on the issue. Click here to see the current entries.
(Note: you do not have to register or login to our site to leave a haiku or comment. All comments are currently being moderated, so it may take a little while for your poem to appear)