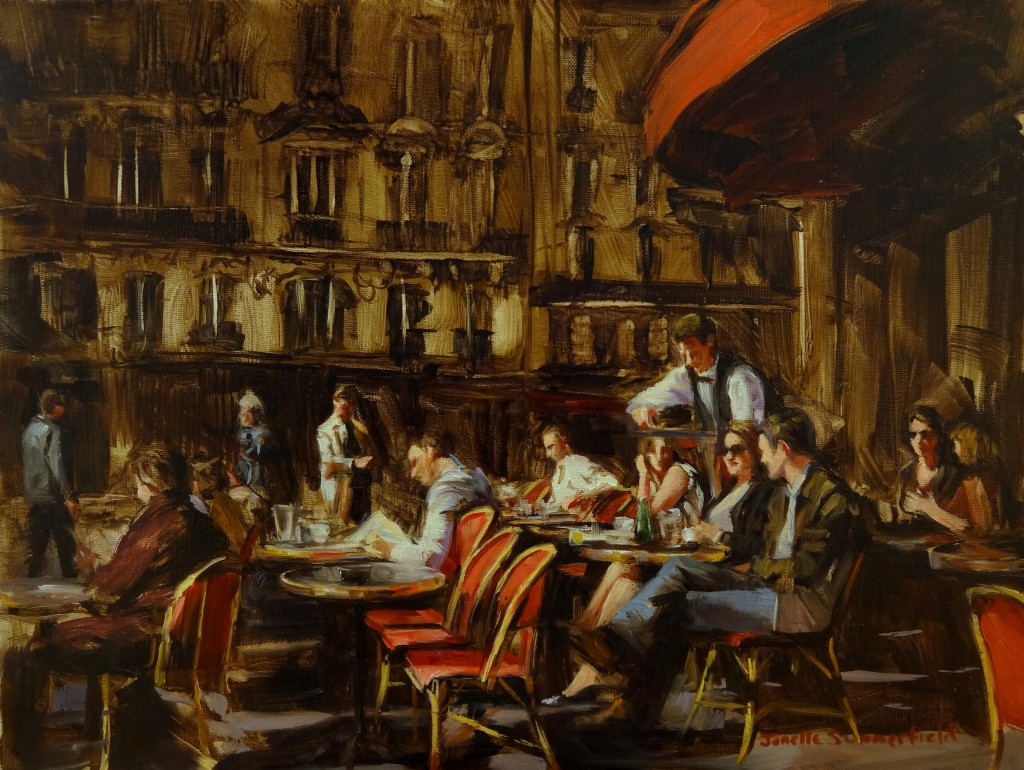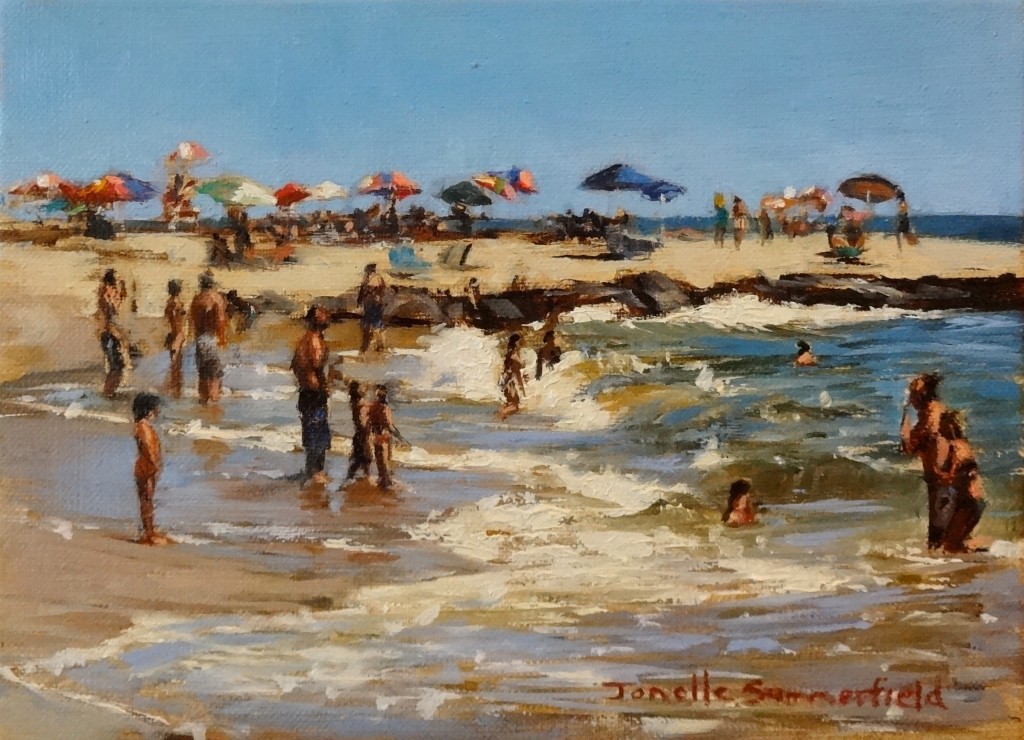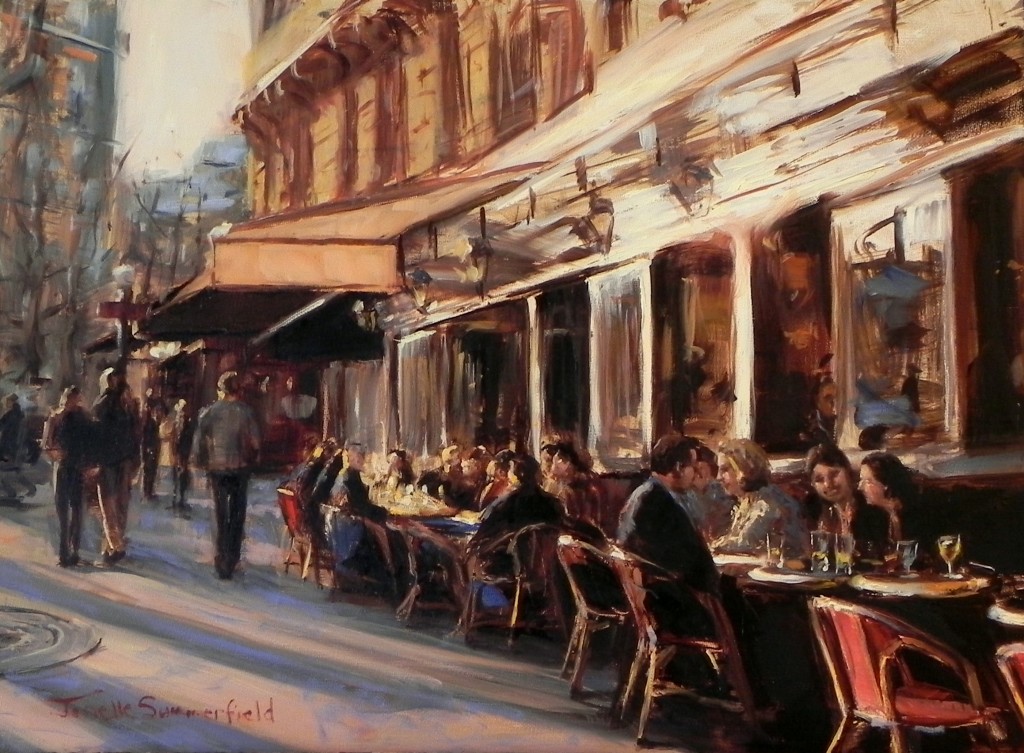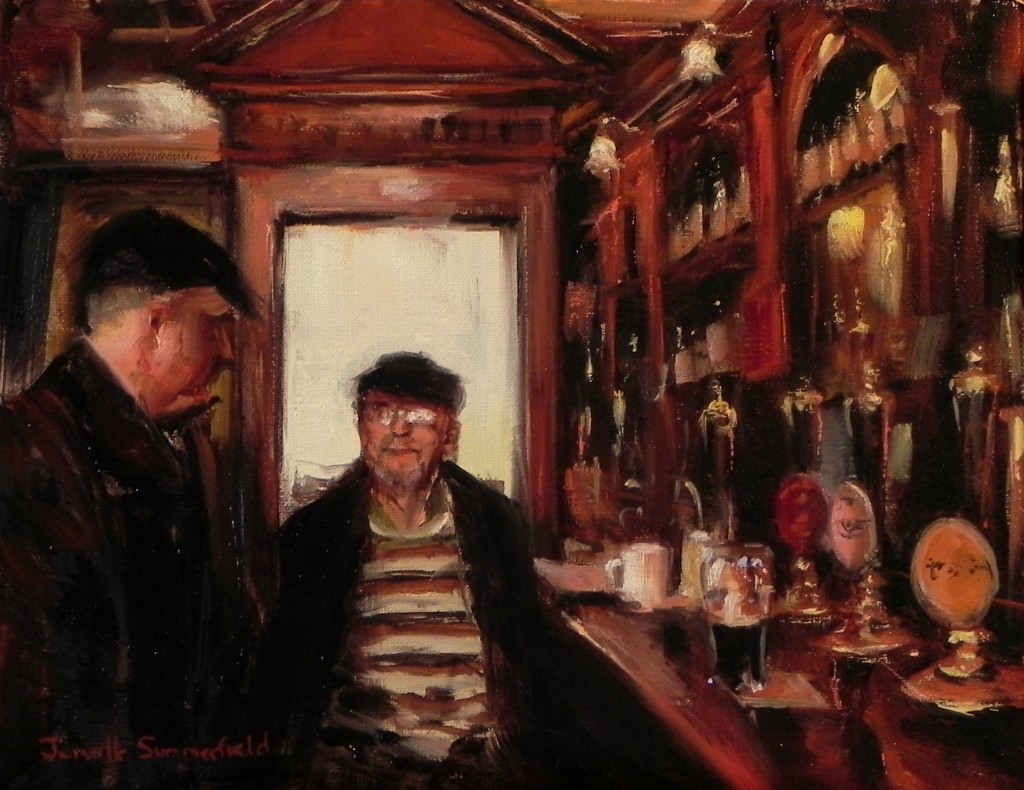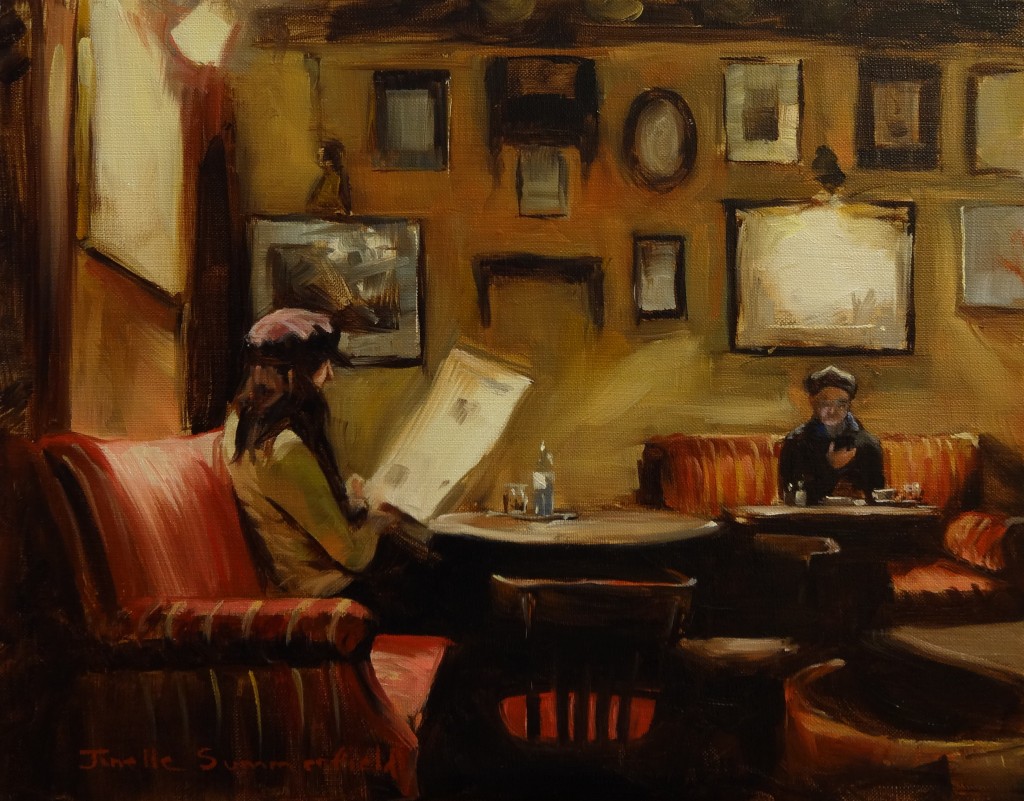 Jonelle Summerfield will be featured in this months Every Writer the Magazine. The magazine (digital) will be released soon. You can see more of Jonelle's work in that issue.
Jonelle has been exposed to art since childhood, as her mother was a painter. Jonelle took a few drawing lessons in high school because she thought it would help with her then aspirations to become a fashion designer. She did not learn to paint until after college. Jonelle graduated from Indiana University of Pennsylvania in 2001 with a Bachelor's Degree in Interior Design. Upon graduation, she worked in the Interior design field until 2012.
When Jonelle first learned to paint in 2001, it was a hobby. But over time, she worked to convert painting into a full time career. Though she did not have formal training, she took various workshops with artists she admired. Beginning in 2003, she began selling paintings on Ebay and at a local annual arts festival. In 2007, Jonelle began selling paintings at Latrobe Art Center in Latrobe, PA. Then in 2010, she worked with her local Arts Council to form an annual Open Studio Tour featuring several local artists. In 2012, Jonelle decided to dedicate all of her time to art.
Travel has been the biggest influence on Jonelle's style and subject matter. In the summer of 2001, she completed an internship in London. While there, she visited London's famous museums, sometimes a few times a week. The classical works there, especially Rembrandt, John Singer Sargent and Vermeer, inspired her aesthetic. Though she paints scenes from her travels to New York, Charleston, SC, the New Jersey shore and Canada, Europe is one of her favorite subjects. She concentrates on sidewalk cafes, busy streets, and the interiors of European coffee shops, pubs and restaurants. Her main focus is to paint peaceful scenes that remind one of the good things in life. However, no subject is excluded from Jonelle's portfolio, as she also paints cats, Pennsylvania townscapes and still lifes.