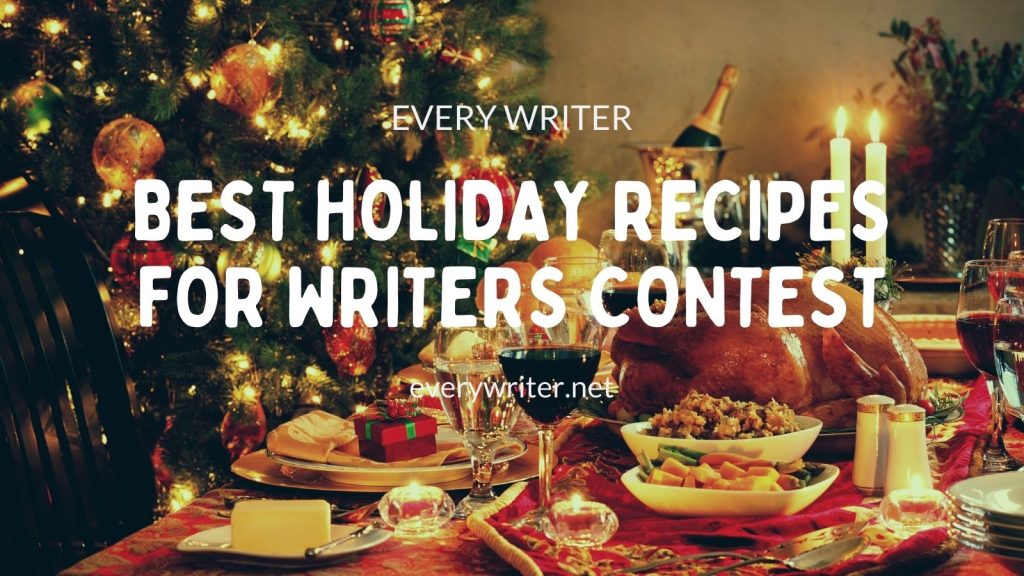 This is a new contest, but we thought it would be nice for our upcoming Holiday issue. We want your best recipes on anything. It could be a pie. It could be cake. I love cake. It could be a casserole. Any recipe will have a chance to be published in our digital/print issue. Writing, for many, is a lonely prospect, and not all writers have people to turn to for great recipes. We think this makes us more of a family.
Rules:
Recipes cannot be copied word for word from other sites
Recipes have to be delicious
Recipes have to be something you'd eat for the Holidays.
Has to be something a writer would eat (I am a writer and I eat anything so….)
Prizes
Your recipe will be printed in our print issue
Your recipe will be promoted on our social networks
You will get a bio and links on our site (if you wish)
One month of promotions. We will give you a months worth of ads on our site to promote your writing related site or book (we will even help you create the ad)
We very much would like your recipe to be posted in our comments. We are asking you to do this because our print issue won't publish until late December, but every writer who comes to this page during the holidays should be able to see and make your recipe. Please post your recipes in the comments below.