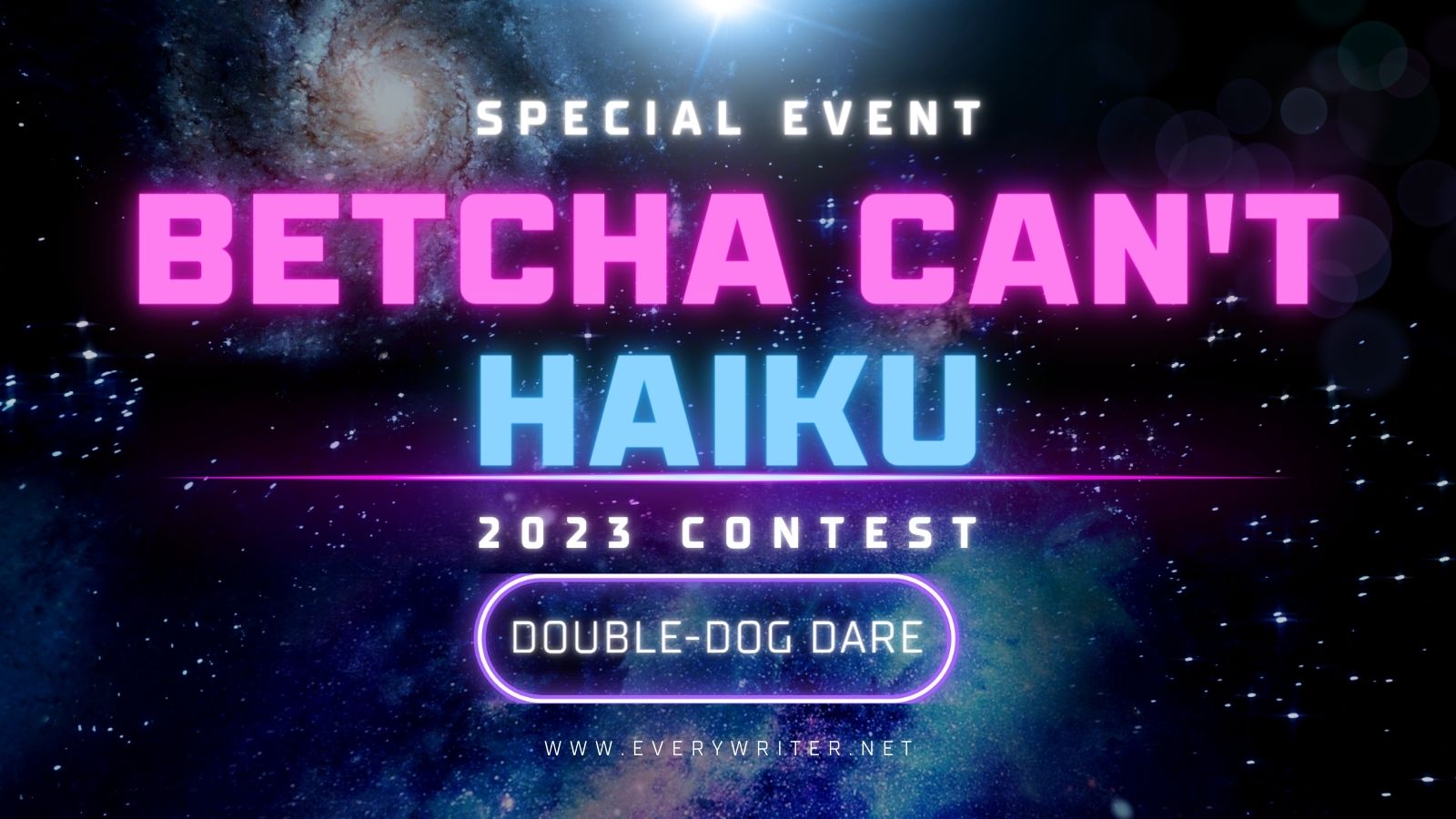 Welcome to our Betcha' Can't Haiku 2023 Contest. We are looking for the best Haiku we have ever read! It can be on any topic or written in any style. We want to read your haikus. We are double-dog daring you to write a haiku, even write 5 haiku and leave them in the comments below. We will read every word written here. We will judge them, and we just Betcha Can't post a Haiku here for us to read. 
The prize this time is not a cash prize. We are giving 1 ad for a month in our sidebars and a post on all of our social media accounts, Pinterest, Twitter, Facebook, and Instagram, an email blast of over 40,000. You can promote anything as long as it is writing-related. We hope you want to promote your book.
We are looking for Haiku poetry from now until June 15. The winner of this contest will get ad space on our site, bragging rights, and more. The Haiku will also be published on Every Day Poems and get a link from our front page.
Rules:
Follow the Haiku form 5,7,5

You can enter as many times as you want

Must be posted below in the comments

It can be on any topic…

The deadline is June 15, 2023

An announcement will be on June 25.
Winnings
Get a winner announcement on our site.

Get social media promos

Get an email blast

Get an ad on our front page for 1 month

Get bragging rights
Some people want to give back for us doing contests with no entry fees. We appriciate it. If you want to help us out, join our mailing list. It is NOT a requirment. 
Post your Haiku below in the comments. I am excited about reading these. Let's have fun!