Call for Submissions: Science Fiction Short Stories, Poetry, Books, and More!
Short Stories and Poetry 
This is our call for submissions for our second print issue of 2023. Our second issue is our science fiction UFO issue. We are looking for science fiction short stories of 1000 words and poetry of up to 6 poems on any subject. We will accept stories and poetry on any topic, but stories and poetry that are science fiction or have a star or sky imagery are preferred. 
Your story or poem will first be published on our website, Every Writer (with over 100,000 visitors per month). Then, your poem or story will appear in our print/digital issue in June. Anyone on our mailing list will get a free digital copy, and print copies will be available for purchase. 
We want this issue to be exciting and full of science fiction and UFO speculation. We already have many stories and poems to publish in the issue, but we want more! 
Send your stories and poems to eds@everywritersresource.com and put June Submissions in the subject line.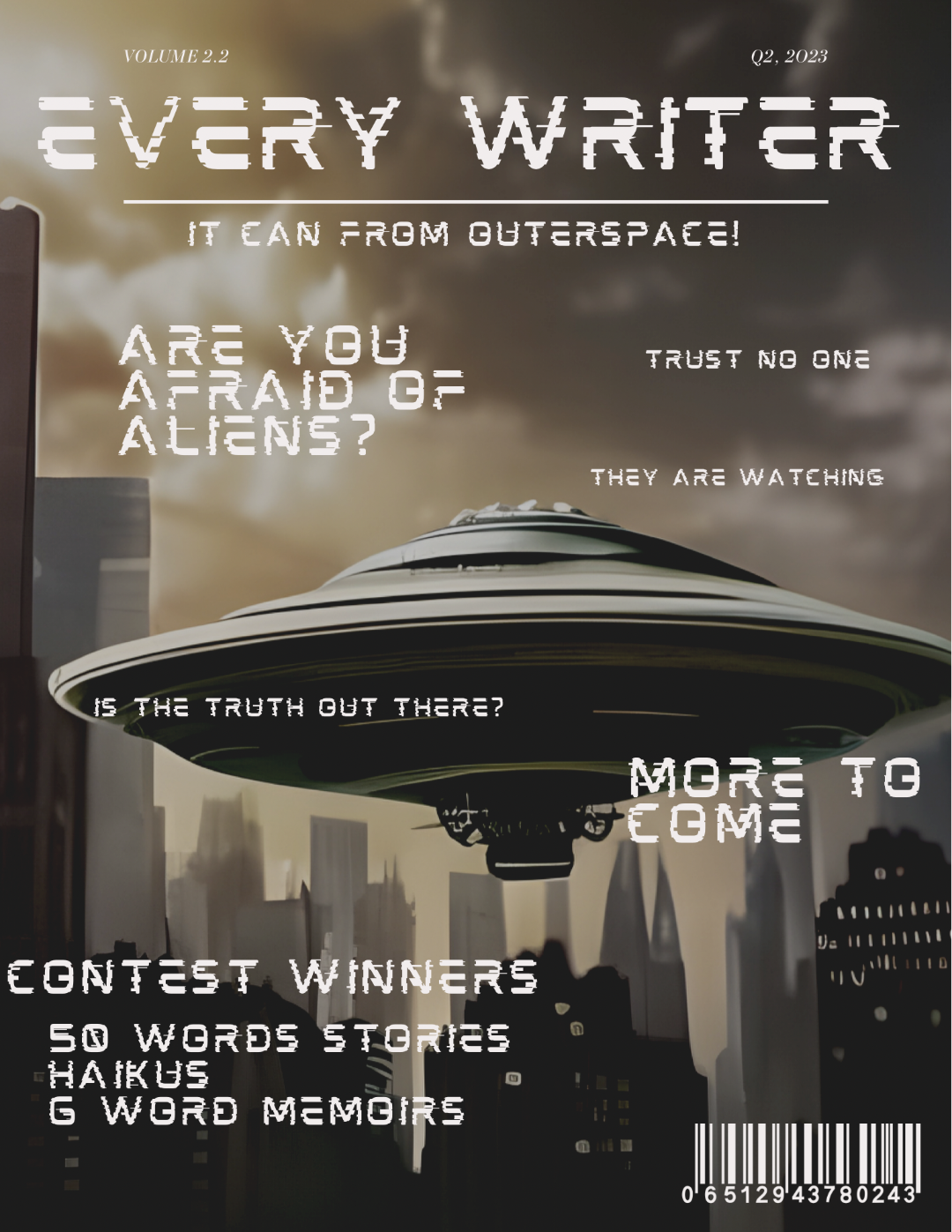 Book Promotions
We are looking for science fiction books to promote in our Science Fiction issue. Your book will be featured on a page of our print issue and our site. You can submit your book here: https://www.everywritersresource.com/selfpublished/submit-your-book/
Art Works
We are also seeking science fiction artwork to feature in our print issue. We will have AI art in the issue, but we would love to have original Artwork from artists. Please send 6 to 8 pieces to eds@everywritersresource.com with Artwork in the Subject line. 
All the writing, promotions, and Artwork featured in our print magazine will be featured on our site. All rights revert to the authors after they are published with us. We do publish work that has been published elsewhere as long as you still own the rights. 
If you would like a digital issue of our first issue Every Writer: Robot Artists Dream of neon Publishing Deals, sign up for our substack. You'll get copies of all our digital issues plus our ebook of Classic Horror Stories for free.