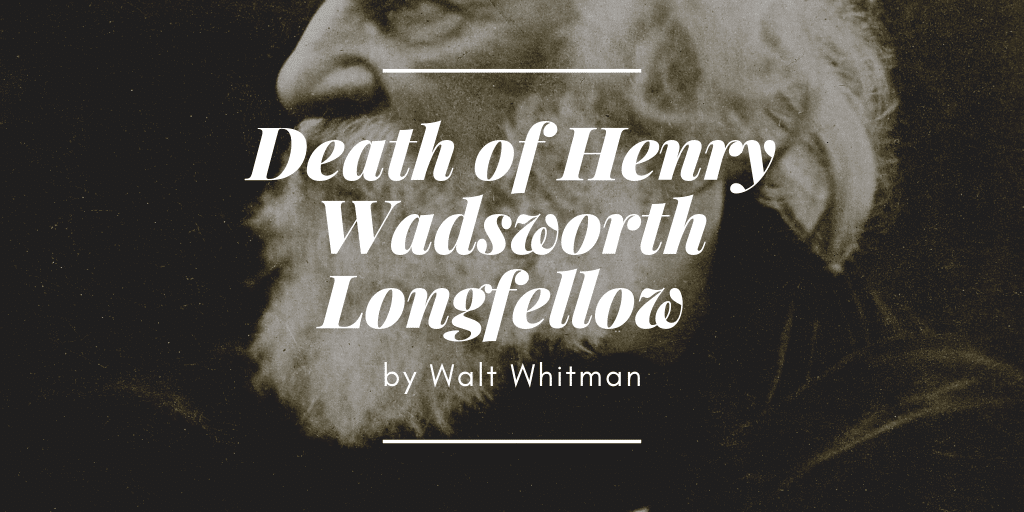 April, 1882.—I have just return'd from an old forest haunt, where I love to go occasionally away from parlors, pavements, and the newspapers and magazines—and where, of a clear forenoon, deep in the shade of pines and cedars and a tangle of old laurel-trees and vines, the news of Longfellow's death first reach'd me. For want of anything better, let me lightly twine a sprig of the sweet ground-ivy trailing so plentifully through the dead leaves at my feet, with reflections of that half hour alone, there in the silence, and lay it as my contribution on the dead bard's grave.
Longfellow in his voluminous works seems to me not only to be eminent in the style and forms of poetical expression that mark the present age, (an idiosyncrasy, almost a sickness, of verbal melody,) but to bring what is always dearest as poetry to the general human heart and taste, and probably must be so in the nature of things. He is certainly the sort of bard and counteractant most needed for our materialistic, self-assertive, money-worshipping, Anglo-Saxon races, and especially for the present age in America—an age tyrannically regulated with reference to the manufacturer, the merchant, the financier, the politician and the day workman—for whom and among whom he comes as the poet of melody, courtesy, deference—poet of the mellow twilight of the past in Italy, Germany, Spain, and in Northern Europe—poet of all sympathetic gentleness—and universal poet of women and young people. I should have to think long if I were ask'd to name the man who has done more, and in more valuable directions, for America.
I doubt if there ever was before such a fine intuitive judge and selecter of poems. His translations of many German and Scandinavian pieces are said to be better than the vernaculars. He does not urge or lash. His influence is like good drink or air. He is not tepid either, but always vital, with flavor, motion, grace. He strikes a splendid average, and does not sing exceptional passions, or humanity's jagged escapades. He is not revolutionary, brings nothing offensive or new, does not deal hard blows. On the contrary, his songs soothe and heal, or if they excite, it is a healthy and agreeable excitement. His very anger is gentle, is at second hand, (as in the "Quadroon Girl" and the "Witnesses.")
There is no undue element of pensiveness in Longfellow's strains. Even in the early translation, the Manrique, the movement is as of strong and steady wind or tide, holding up and buoying. Death is not avoided through his many themes, but there is something almost winning in his original verses and renderings on that dread subject—as, closing "the Happiest Land" dispute,
And then the landlord's daughter
Up to heaven rais'd her hand,
And said, "Ye may no more contend,
There lies the happiest land."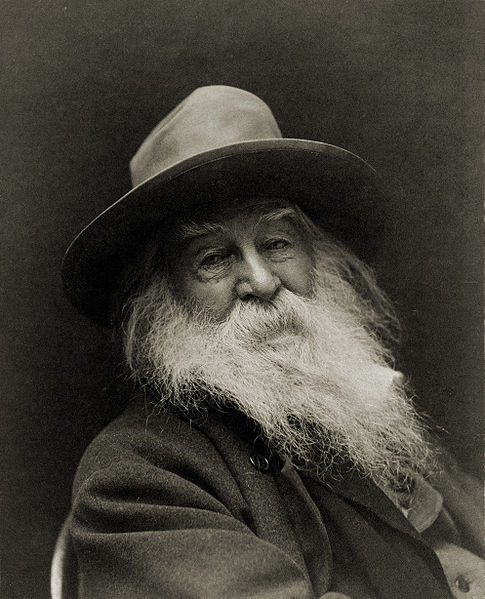 To the ungracious complaint-charge of his want of racy nativity and special originality, I shall only say that America and the world may well be reverently thankful—can never be thankful enough—for any such singing-bird vouchsafed out of the centuries, without asking that the notes be different from those of other songsters; adding what I have heard Longfellow himself say, that ere the New World can be worthily original, and announce herself and her own heroes, she must be well saturated with the originality of others, and respectfully consider the heroes that lived before Agamemnon.