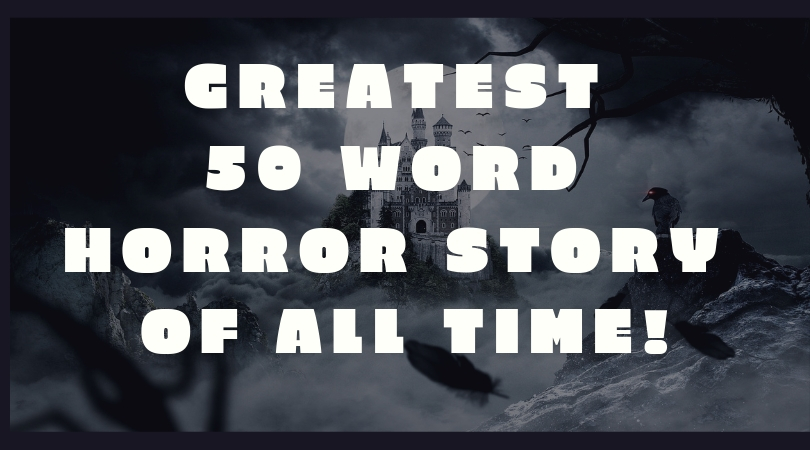 Welcome to our search for the Great 50 Word Horror Story of All Time. This is a user/reader centered contest. We are looking for the great short short horror story, and we want you to write it, and in fact be the one who decides which story is promoted. This IS a contest, like all of our other contest, but it is much different.
Here are the rules for the contest:
Publish any 50 word story below that you have written
It is ok to take stories you wrote from our other contests and put them here
Post as many stories as you want
You must be the author to post
Do not cheat, cheating will be removed
Vote for the best story, you can vote for you own
Vote only one time for each story
Plagiarism will be removed.
The contest will run for 1 year ending on Feb 10, 2020
Stories must be up to 50 words no more!
Must write your story in the comment
Prizes for the winner:
1000$ in promotions on our site
associate contributor to EWR if so desired
Be hailed as the having written the best 50 word story of all time
We will be looking for the best stories, but remember, people are voting on this contest. I will not be in control of the winner.
After 1 year we plan on continuing this contest. Over time, we will surely have The Greatest 50 Word Horror Story Published here.
I am really looking forward to your submissions! Publish as many stories as you want, and vote!!