How to Improve Your Tech Writing Skills
There are two vital skills demanded of technical writers. One is to first be able to comprehend what can often be difficult and specialized language. The second is to possess the ability to translate that technical language in an accessible, coherent matter. Clarity and conciseness are the cornerstones of high quality technical writing.
What sounds simple and straightforward on the surface can be challenging when put into practice. Subject matter experts from specialized industries can find it exceedingly troublesome to translate their knowledge into a document that any outsider or layman would be able to grasp without problems.
Here are a few guiding principles designed to keep you on track and simplify the process for you as you work to improve your technical writing skills:
Your outline is your best friend
Although your readers will never see your outline, it's still the most critical part of the process. Attempting to "wing it" without an outline will cause you more stress than it is worth. Think of it as your roadmap as you navigate the often mysterious landscape of your topic. Your outline, aside from allowing you to organize your thoughts and ideas so they flow pleasantly, will keep you from straying.
Use sections and headings to help direct your reader
As soon as you start writing, decide that you are going to employ ample sections and headings. For example, on a document that is longer than a single page, it's important to organize the content under sections, using headings to break up the information. Together, these tools will help summarize the content for your reader, making it more understandable. This is another way to communicate complex ideas clearly.
Breaking the content into smaller pieces makes the information more digestible as well as more visually pleasing. Looking at huge blocks of text can fatigue the eye.
Keep your sentences short
When you are dealing with complex ideas, the best way to keep from overwhelming your reader is to keep your sentences as short as you can. It can be tempting to pile on clause after clause, but doing so makes it easier for the reader to get lost. Periods are free, so use as many of them as you want.
Another common issue when explaining an unfamiliar concept to readers is the tendency to say the same thing more than once. Although you think you are reinforcing the point, the reader doesn't feel the same way. Redundancies weigh down your copy. Trim them.
This should go without saying, but please avoid jargon in your technical writing. Trying to impress readers with your beefy vocabulary will just obscure your ideas behind fancy words, making your prose dense and harder to get through.
Make lists look like lists
Some writers have an aversion to lists. Lists seem too simplistic to them, perhaps. Often technical writers want to turn a simple list into paragraph after paragraph of prose – that really isn't helping to keep your writing concise and clear.
You don't necessarily have to number your lists. Sometimes bullet points are the way to go. As long as your reader can follow the steps easily, then you've done your job.
Use the active voice
Burdening an already complex topic with pages and pages of the passive voice will wear the reader out. In case you aren't familiar with the active and passive voices, here is an example:
Passive Voice
The car was driven to the drop off point by Dan.
Active Voice
Dan drove the car to the drop off point.
The passive voice, while needlessly complicating the sentence, also adds more words for the reader to have to wade through to get to the subject.
In spite of its technical nature, technical writing should still be engaging for the reader. Maintain a brisk pace and keep moving forward. While there is no need to try to get too creative with the writing, you do want to develop an easy, pleasant voice that readers can relate to.
###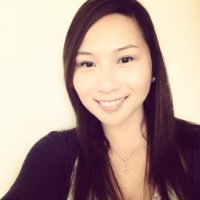 Tess Pajaron is an experienced writer currently working at Open Colleges. She's an incurable book addict with an irresistible impulse to travel.