This interview was moved from another part of our site. This interview is from 2007.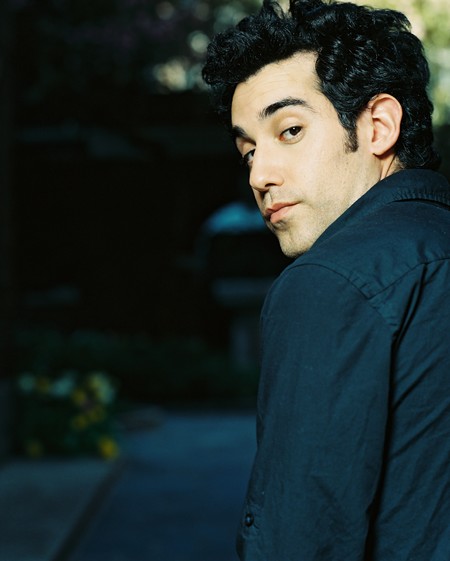 Joshua Radin's music has created compelling emotional landscapes for such television shows as Scrubs,Grey's Anatomy, and North Shore. His song "Star Mile" is on The Last Kiss movie soundtrack. His new album We Were Here received 4 stars from Rolling Stone. For more information on Joshua Radin please visit his website.  He responded to our questions by email.
EWR: When did you first begin writing songs?
 Joshua Radin: I first began writing songs almost three years ago. "Winter" was the first song that came out.
 EWR: How does the inspiration for writing a song usually come to you?
 Radin: Well, this first album came out of a breakup with this girl in New York. I lived with her for six years and the last year or two was really rough. I had no way of expressing myself as I was writing comedy at the time, and so I picked up the guitar and all these songs about falling in and out of love poured out.
 EWR: What method do you generally use for writing your songs?
 Radin: I can't say that I have any method. I usually just keep a little notebook in my back pocket and write down lyrics as they come to me. Then when I feel I have a song, I figure out the melody.
 EWR: Your songs have been featured on the television shows Scrubs, Grey's Anatomy, and North Shore. What is it about your music, do you feel, that makes it such a good backdrop for stories?
 Radin: I guess it's because I think very visually when I write and also because my voice is so soft that you can use it as background without dominating the dialogue.
  EWR: In your song "Winter" you use abstractions to create phantom-like emotions. What do your songs usually begin as, one line, an idea, an image?
 Radin: An image. Usually. Not always.
 EWR: You have been compared to many different bands like Simon and Garfunkel or Iron and Wine. Who are your musical influences?
 Radin: Both of those, obviously. Also, Bob Dylan, The Beatles, Cat Stevens, Elliott Smith and Nick Drake.
 EWR: Are there any musicians who have influenced your work that would surprise your listeners?
 Radin:  Probably not. Ha.
 EWR: What do you love about music?
 Radin: That would take entirely too long to answer in this format. Stay tuned for a novel in 67 segments.
 EWR: Have you been influenced by any writers or poets?
 Radin: Many. E.E. Cummings, Fyodor Dostoyevsky, Thomas Mann, Balzac, Salinger, Pushkin, Hesse, and so many others.
 EWR: What can our readers look forward to from you in the future?
 Radin: Many dates on the road, in this country and others, as well as my next record – but the next record won't be coming out for some time so enjoy this one.