This interview is from Hartford Daily Courant from May 30th 1888. Twain would have been 53 years old. He had just finished a new book.
SHERIDAN'S MEMOIRS.
Mark Twain Has the Book in the Works – The General Completed the Story Two Weeks Ago.
AN INTERESTING INTERVIEW.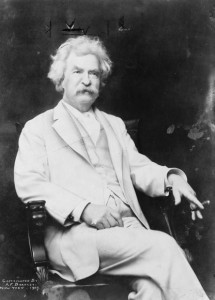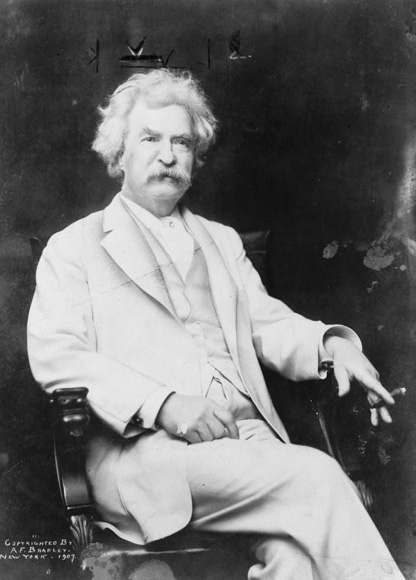 A reporter for THE COURANT found Mark Twain at his home in this city, and asked him about General Sheridan and his relations with him. Mr. Clemens (Mark Twain) said he had known the gentleman for twenty years or more, having first met him in Washington at a reception at General Grant's before the latter was elected president. Their personal acquaintance, however, had been mainly a matter of later years. It appears now that Mark Twain's publishing house of Charles L. Webster & Co., is to stand in the same relation to Sheridan as to Grant the other popular hero of the war, and is to do the world another similar service in giving to it Sheridan's memoirs. The facts are found in the following interview: —
Reporter: There was an item in the Critic several months ago, which stated that General Sheridan had written his autobiography and delivered it to your firm, Charles L. Webster & Co., for publication. Have you an objections to saying whether the report was well founded or not?
Mark Twain: No; it was well founded.
Reporter: Would you mind giving me some particulars — if there would be no impropriety in it?
Mark Twain: There is nothing about the matter which needs concealment. And in fact there are but few particulars. Those are about all. Mr. Webster and I called on General Sheridan at his office in the war department a couple of years ago, and made a contract with him for his autobiography, upon terms satisfactory to both parties. This was no long after we had published the second volume of General Grant's "Personal Memoirs." General Sheridan was as reluctant to try the untried field of authorship as had been General Grant before him; but the desire to secure a comfortable provision for their families prevailed with both. General Sheridan's procedure, after he has once made up his mind, was characteristic of him. He went at his task with all his might, and never called a halt until it was finished. One can see by his manuscript, that he, like General Grant, found authorship easy after he once got started; authorship is always easy when one has something to say.
Reporter: Will it make a large book?
Mark Twain: Two volumes, royal octavo — just a companion to the Grant Memoirs.
Reporter: The work is completed?
Mark Twain: Yes. The first volume has been for some time in the hands of the printers; the manuscript of the second was delivered to us, revised, corrected and completed, a week before the general was taken sick, and is in the safety deposit vaults in New York. The maps and engravings are all finished.
Reporter: Has the general ever published anything in the way of literature?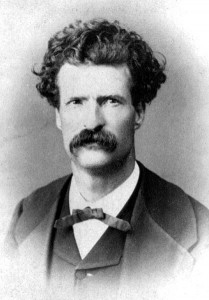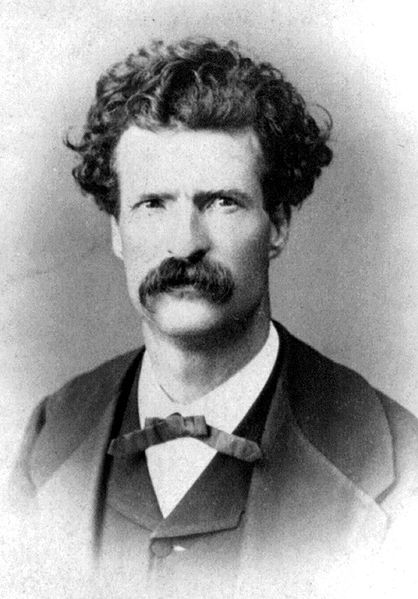 Mark Twain: From remarks which he made at that first interview, I judge that this is his first attempt. I gathered the impression that he would have liked to write a Century war article, but could never quite overcome his indisposition to appear in print.
Reporter: How do you think he has succeeded as an author? I mean is the book —
Mark Twain: I know what you mean: is the book going to be interesting? — for that is the first requirement of all memoirs. Well, I am quite sure that whoever takes it up will not put it down again until he has read it through. But that goes without saying. No man who has filled the work with his name could write an autobiography with dull pages in it.
There can be no doubt that the publication of Sheridan's memoirs will prove almost as important a contribution to history and to literature as General Grant's and that the work will equal it in life and interest. Each is indispensable in an American home.