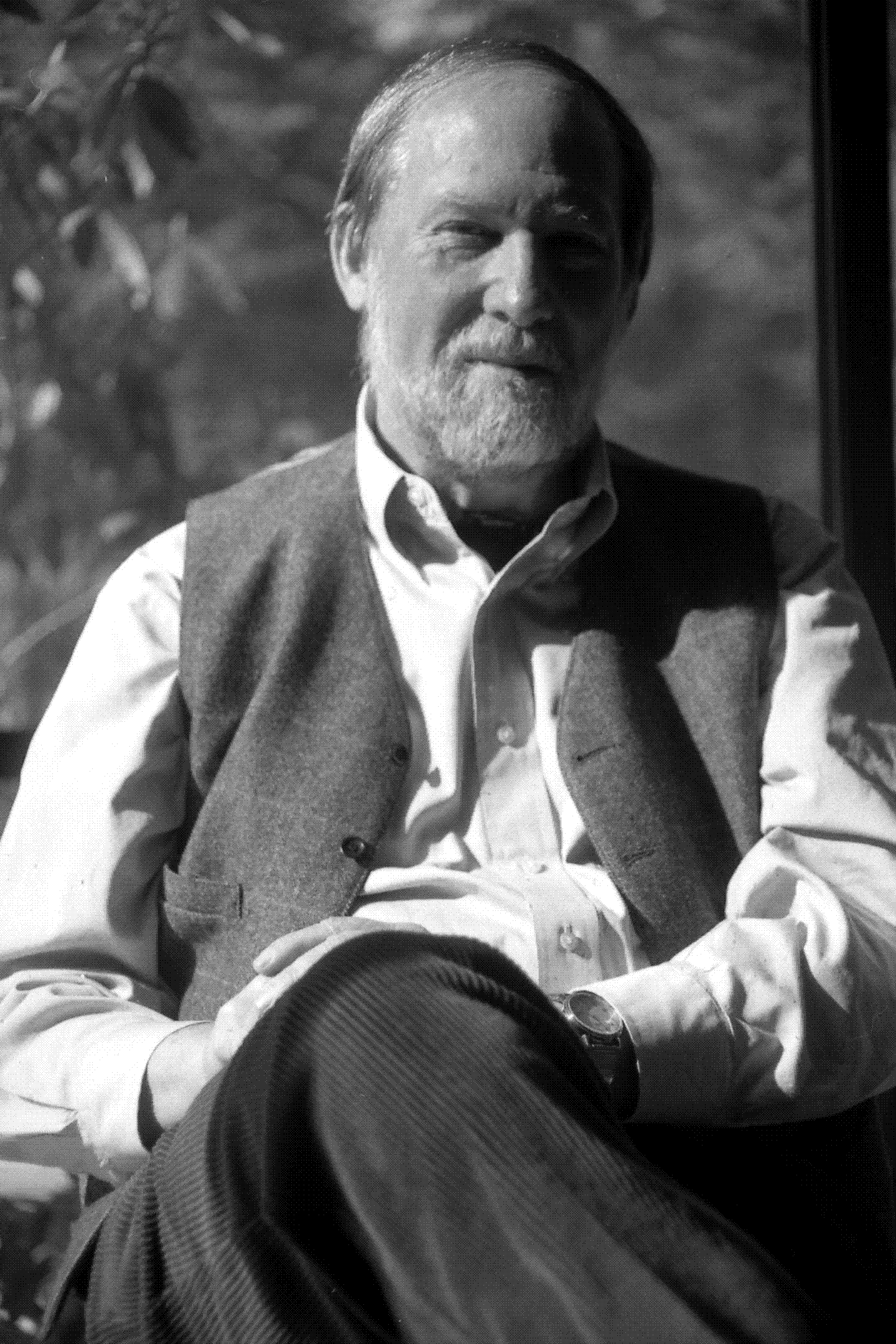 Stephen Dunn is the author of 14 collections of poetry and the winner of the 2001 Pulitzer Prize for his work Different Hours. He is the recipient of many awards including the James Wright Prize, three fellowships from the National Endowment of the Arts and a fellowship from the New Jersey State Council on the Arts. He has also been awarded an Academy Award in Literature from The American Academy of Arts & Letters, fellowships from the Guggenheim and Rockefeller Foundations, the Theodore Roethke Prize, The Levinson Prize, and the Oscar Blumenthal Prize. He is a Distinguished Professor of Creative Writing at Richard Stockton College of New Jersey. His newest collection Everything Else in the Worldis out from
W. W. Norton. Professor Dunn responded to our questions by email. This interview was first published on our HTML pages. It was recently moved to Writing Sense.
EWR: You were a professional basketball player, and you've said you once entertained the idea of becoming a sportswriter. Is there any game in history you would like to go back to, be there physically, and comment on or write about?
Stephen Dunn: It's more accurate to say that I was a college player who played one year of semi-pro basketball. I was a pretty good college player and an insignificant pro player. But if I could go back to any one game (it occurred in a rather good league when I was in my mid-twenties), it would be the game I scored 47 points. I was a better me for an hour or two. But if I were to write about a particular moment or event it's likely I'd choose one of those moments when I failed or came up short. That's when one is more likely to engage self, and when discoveries tend to occur. Moments of accomplishment make us feel too good about ourselves. Good for the scrapbook, bad for the poem.
EWR:  You've talked about how ideas are important to you in other interviews. How do the ideas of your past collections influence your current writing?
Dunn: Ideas, ideally, are what the poem in process helps you find. So I rarely have them before the poem begins. And my philosophical habit is to doubt them when they occur. After all, poets don't often have original ideas; at our best we have original ways of presenting or enacting them. I think of myself as a man wishing to be overheard as he thinks his way down the page, an orchestrator of effects. But to answer your question as you posed it, the answer is I don't know. I suppose that I'm the sum of all I've thought and imagined and experienced, and that informs my writing in some way. Best for me not to know exactly how.
EWR:  If your poems could become "real" and accomplish anything, what would you most like for one of your poems to do in the world?
Dunn: My poems are real, and now and then speak with some persuasion to strangers, or at least some of my mail tells me so. I suppose I'd like a poem of mine to be memorable enough that people would like to say it and show it to others. Very sentient and intelligent others. I'd like my imagination, for a little while, to become theirs.
EWR:  You won the Pulitzer Prize for Different Hours in 2001. It was your eleventh collection of poetry. Does the collection mark any change in your methods of writing?
Dunn: I truly don't know the answer to that, except to say that it was written around the time I was approaching 60, and no male in my family had ever reached that age. So it was written with an acute sense of mortality. As for methods, nothing different, the poems came as they came, and I kept the ones that seemed most genuine.
EWR:  You seem to have an almost intimate voice when it comes to relating to your audience. You've written many poems in the second person. Do you usually have someone in mind as your audience while you write?
Dunn: "Almost intimate" is an interesting way to put it. I like intimacy of most kinds, but am a rather closed personality, someone who often explores intimacy by managing it on the page. I let the reader know only what I consider to be useful to the poem. Your "almost" suggests that you might be perceiving that. I like boundaries – the best intimacies in my experience come about because of boundaries. Someone letting you in, or you letting someone in. Formal pleasures, in a sense. No, I don't have someone in mind as an audience when I write, unless that someone is an ideal reader, someone, who if you said the best thing you could say or made the best move you could make, would see and hear it.
EWR:  You are said to be a very good teacher. Is there any one poem you would like to see taught to, let us say, high school students across the country?
Dunn: No, not really. What I'd like to see are high school teachers teaching poems they truly love. I'd like to see them infusing the classroom with their passion and enthusiasm for poetry, persuading by example that poetry matters.
EWR:   At one time you wrote advertisements for a living. What is something you hate about television commercials?
Dunn: No, I never wrote advertisements for a living. I wrote in-house brochures that went to the sales force of a corporation.  Even with that kind of writing, my soul was in danger, which was why many years ago I quit, and tried to see if I was good enough to take a chance at becoming the kind of writer I wished to be. What I hate about most commercials is what I hate about society-speak and political cant. The debasement of language.
EWR:  In your poem "The Last Hours" you write, "There's some innocence left." What advice do you give to other poets or writers, who might be living or working in a place they do not feel they belong, about keeping their innocence?
Dunn: If you live fully in this world, innocence is neither possible nor desirable. I'd say seek a deepening of experience. Try to make your craft equal to all those slings and arrows that are certain to come your way.
EWR:  You've been interviewed numerous times. Is there any question you've never been asked and wish you could answer?
Dunn: None that I can think of right now.
EWR:  What can our readers look forward to from you in the future?
Dunn: With luck, more poems. Perhaps another book of essays.
EWR: Thank you.
This interview took place in 2007. The page has been updated.