How Late Is Too Late To Become A Writer?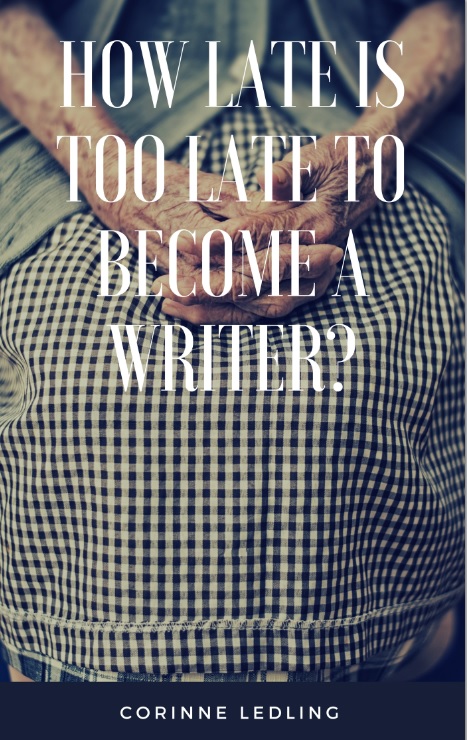 Mary Shelley wrote Frankenstein when she was 19, Zadie Smith wrote White Teeth when she was 24 and F. Scott Fitzgerald's debut novel came out when he was just 23. There are countless examples, much lauded in the press, of writers who got their first big break when they were barely out of high school.
Younger writers are seen as having a new take on things. A new generation looks at the world with a new perspective and creates exciting texts on the back of it. We would be forgiven for presuming that writing is a young person's game and out of reach for those who are getting on in years.
However, this couldn't be further from the truth. How late is too late to become a writer? The answer is, it's never too late. Here are four very good reasons why age isn't a barrier when it comes to writing:
Age Equals Experience
When you're in your twenties you don't know all that much about life. There are many experiences you are yet to have. You may not have fallen in love yet, you may not have become a parent, you may not have lost someone you care about. All of these experiences help writers to create characters and motivations we can believe in. The older you are the more of these experiences you're likely to have had. This can then inform your work and make it chime more effectively with your readers.
Your Priorities Change with Age
When you're younger, you're likely working to raise a family, to pay for a home and to pay off your student loan. A career in writing with all of its uncertainty can't always be justified against these other demands. As you get older, you'll find yourself with more time on your hands and fewer responsibilities. Your children may fly the nest, you may own your home outright and you may reduce your working hours as you head towards retirement. All of this will make writing a more feasible and enjoyable undertaking.
Technology Has Democratised Publishing
Whilst a publisher is unlikely to look negatively upon a writer because of their age, building a relationship with publishers from scratch can take time. If you venture into writing at a more advanced age, the prospect of pitching to publishers can be daunting. With self-publication you don't need to write to impress a publisher. Instead, you can write to appeal to a very niche audience if you so wish. By publishing online you cut out the big publishing houses and save time with endless pitches.
You Don't Need Expensive Resources
Writing doesn't require any fancy equipment. You don't need a state-of-the-art computer to put your thoughts and creativity down on paper. All you need is a pen and a notebook. Whatever your age, there's no practical reason not to spend a little time in your week doing a little writing. And once you have a poem, short story or novel you're happy with, enter it into competitions, contact publishers or publish it yourself. It could be an exciting way to earn money from your writing and get the recognition it deserves.
Writing as a job or as a hobby isn't the sole reserve of the under-25s. Whatever your age, putting pen to paper for the first time is the hardest step in what could be a long and fruitful creative endeavour. Overcome your fears, don't procrastinate, develop your writing skills and, aged 19 or 99, a career in writing could well be yours for the taking.
Corinne Ledling is a businesswoman who's very passionate about her job. mystery books and write short stories.