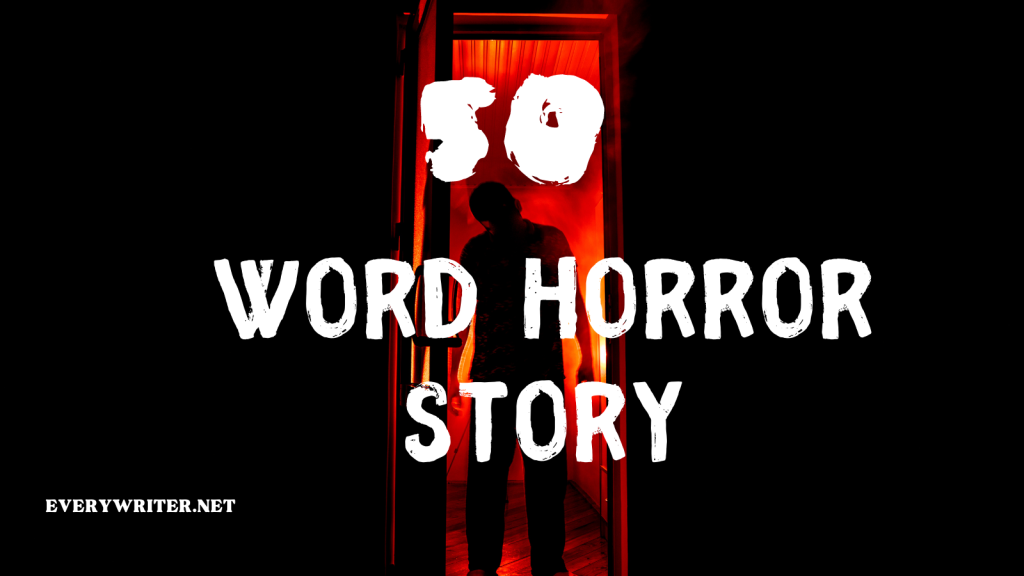 This is not a contest. This is the post where we are asking you to post your 50 word horror stories. There are few reasons for this post. 1. I love 50 word horror stories. 2. I want place to collect them for our readers without our readers feeling judged by rankings. 3. I want to collected these for a future issue of Every Writer, so please use your real email address. We will not use your information in any other way other than to tell you have been selected to have your work in our magazine. This does NOT sign you up for our mailing list.
We are looking for 50 word horror stories:
Must be high quality horror stories
Must be 50 words or under
Must be a complete story
There is no deadline
Post as many as you like
Post your story in the comments below.
Scariest Stories will be selected for publication.
We read everyone of these, and being these are not a contest expect comments back from your fearless editor. Have fun. This will run forever!