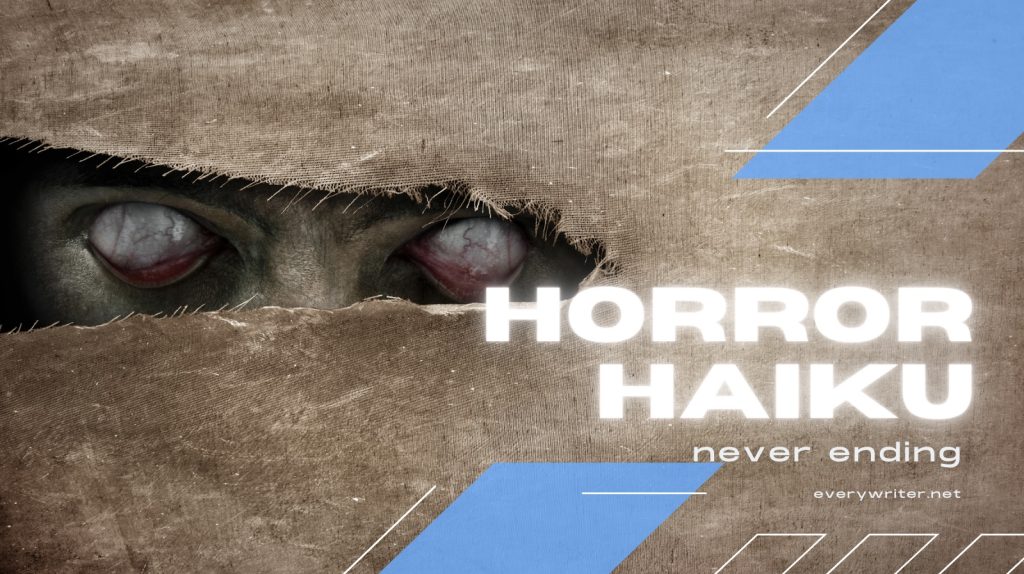 Writing exercise: Can you write a Horror Haiku?  The ones we like most from this page will be selected to publish in an upcoming issue of Every Writer, so please use your real email. We will NOT contact you other than to tell you have been selected. We are looking for horror haiku. I love these, and we read everyone of these published on our site. Feel free to post as many as you like, there is no deadline, and this post goes forever.
Anyway quick guidelines:
Haiku
5 7 5 form
Scary, freaky, ironic, not gross
No deadline
Post the Haiku in the comments below
If you have any questions the only other answers I have is this example. I wrote it. It's not fantastic or anything. Also, I've screwed up the count many times on these things, so if it is off, you let me know in the comments:
Ex-lover
The transformation
left her naked, shivering
beside the remains
I know it's not traditional to put a title with it, but I think it's a nice touch, so feel free.
Write your haiku in the comments below, enter as many times as you like. 1 haiku per comment please.
Have fun!