What You Never Knew About The Inner World of a Successful Writer
When you think about Stephen King, you are probably wondering how exactly he creates his worlds. This is a perfect example as Stephen King is known as one of the most productive writers who produces high-quality novels every time. His inner world is the perfect example of what is going on inside the head of a successful writer. No one knows where he takes this huge number of ideas and how he incorporates them into the flawless novels full of emotions, like anticipation, frustration, fear, love, and sometimes even disappointment in life, but everyone knows that his inner world is some kind of a writing paradise.
Of course, not all writers have inner world this full of ideas but every writer can grow their inner world into something bigger. In this article, we are going to talk about the things that you have never known about the inner world of a successful writer. Perhaps, some of them will be a kind of revelation for you even though you are a writer. So, let's move to the most interesting thing – the inner world of a successful writer.
Creativity and ability to find it in everyday situations
A writer is a creative person, we all know that. But just being creative is not enough to write novels that will be read by thousands of people around the world. The matter is that creativity just gives space to develop ideas. You may be creative, but you may not be capable of developing these ideas and making them work for you. Perhaps, you know many people whom you may call creative, but we bet that not all of them have reached success in some creative field.
The inner world of a successful writer is built on their creativity. However, they never rely only on it. They find some other methods to keep writing well. They look for some creative ideas around them and the outer world actually inspires them more than what's going on in their head.
Of course, every thought that appears in our heads does not appear from nowhere. A successful writer always knows which situations to use to find perfect ideas for their writing. For example, they may observe the behavior of other people, visit some special locations to understand how to create the locations in their writing, or just to find some inspiration.
Creativity for a writer is not a tool but a field that gives a possibility to work. As a writer, you must understand it and never think that if you are creative enough, you will always write something good. It won't ever be enough.
How to build your inner world
We believe you are wondering how exactly you can change your inner world in such a way so as to become a successful writer. We have a couple of ideas for you!
Write positive statements
There is an opinion that a writer should always be depressed. They should write in a dull cold room with no light except for a candle. Perhaps, they should even hate everyone – just to be able to express their hate in words and create a writing piece based on this feeling. In fact, a successful writer is a positive writer. Or at least they try to find this positivity in their life. If you do not feel positive today, tomorrow, or any other day, start improving your positivity with the help of your thoughts. Start to write positive statements. This is the exercise that helps to understand that nothing is that bad and there is always a place for something good in your life.
Mind the outcomes
Do you know what will be the outcome of this week or month? No one knows exactly, but most of us have some ideas about what will happen next. As a writer, you need to build the vision of the outcomes and understand how you can reach them. You should have at least several ideas and implement them to watch how they affect your life. Maybe you won't be able to reach the desired outcome, but you will be able to understand what people really do when they need to find a solution for a problem.
Become a critic
To grow your inner world, you need to improve your expertise. Being a critic is a great tool for understanding some ideas that you have never understood before. For writers, we would recommend to try yourself in proofreading or editing. Why have we chosen this field for building criticism expertise? First of all, you will read thousands of texts in different fields and subjects and it will help you understand some things better. And secondly, the ability to read and see mistakes and incoherent pieces of writing is priceless for all writers. The matter is that every single writer needs someone to proofread their texts. Of course, they can always make use of proofreading service for writers but this is not the only solution. If a writer is capable of seeing their own mistakes, they can always go further with their productivity and overall results. Besides, they may even save money on the proofreading services (however, professional writers always have their own editors and proofreaders that help them preserve the highest quality of their texts).
Pay attention to the details
Details can change any text. By adding details, you make your readers feel like they're right there and you make them believe that everything that is going on in your text could really happen in real life. By paying attention to the details, you learn how they actually affect the outer world. And what is more important, you understand how to introduce these details into your writing.
The inner world of any person is priceless. It hides so many things that can take the whole vision of the life to a new level. Strive to be a good writer and grow your inner world to something bigger. It will definitely help you become successful and reach the fame that you've always wanted. If you have some additional tips, you may share them in the comment section below.
###
Lori Wade is a freelance content writer for Thriving Writer who is interested in a wide range of spheres from education and online marketing to entrepreneurship. She is also an aspiring tutor striving to bring education to another level like we all do. Lori is used to handling many writing orders at the same time and as she likes sharing her ideas and experience, she decided to write a great article for you to show how multiple tasks should be dealt with. If you are interested in writing, you can find her on Twitter or Google+ or find her in other social media. Read and take over Lori's useful insights!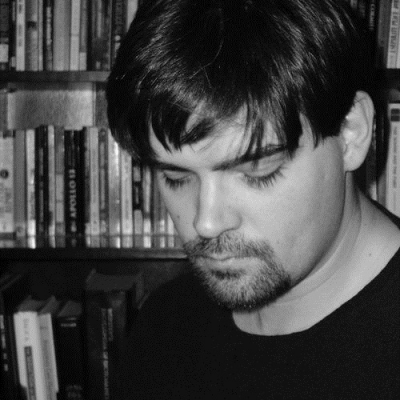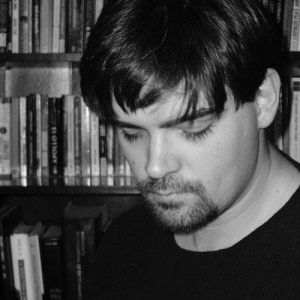 Richard Edwards has a BFA in Creative Writing and Journalism from Bowling Green State University and an M.S. in Education from the University of Akron. Managing editor of Drunk Duck, poetry editor for Prairie Margins, reporter for Miscellany, Akron Journal, Lorain Journal…check our About Us page for more. Also here is info on our On Classic Articles