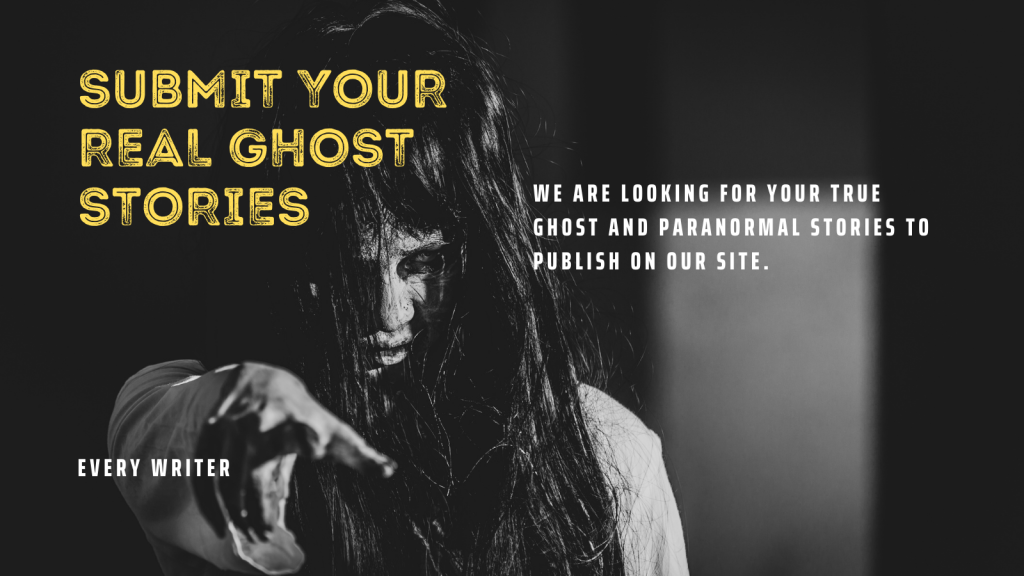 We are looking for the best Written Real Ghost Stories. Any ghost story will do, we want to read them, and we want them to be real. The best ghost stories or paranormal stories (bigfoot, aliens, frog monster, ect) posted here will be published on EWR: Short Stories and on Every Writer as well in a future print addition. We are looking for scary and TRUE ghost experiences, and being we are a writer site, we hoping for them to be well written. Don't worry though, if you're not a writer, we will help you. So just count this posting as a first draft of your story, and if we like the story, we will work with you to fix problems or grammar and any other issues to help you create the scariest best crafted ghost story on the web.
Rules of this page:
Stories must be paranormal or high strangeness
They can be about anything paranormal it does NOT have to be ghosts…Bigfoot, monsters, aliens, any paranormal topic will do.
The story needs to have been experienced by someone in real life. This means someone needs to be able to say, "Yep that happened to me."
The story can be no more than 1000 words long. Please try to get to the point quickly. The shorter the story the better.
We will review your stories here and then contact you about publishing it on our short stories site, and we hope in anthology some time in the future.
Post your Real Ghost Stories in the comments below! We are very excited about this one. I might be posting one myself.