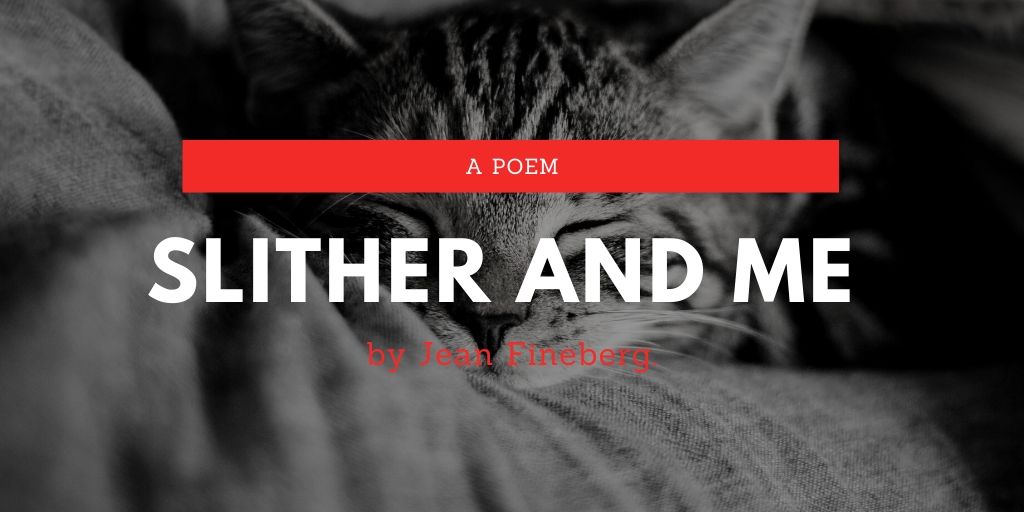 Slither and Me
by Jean Fineberg
"Slither"
doesn't exactly slide off the tongue
but that's what happens
when an eight-year-old names a cat
We don't reveal our ages
lest expectations become inevitability
She still plops down the stairs
her primordial pouch flapping
I still hop up the stairs
everything flapping
My hair turns gray, her whiskers turn white
stark, against her thick black coat
My dark chocolate eyes are now milky
hers, a dimmed party bulb
We still play with our toys
hers mousy, mine digital
We refuse to age gracefully
we plan to go kicking and hissing
Jean Fineberg is a poet and jazz musician with an M.Ed. in Psychology. Her father left a new poem of his every on the table every morning. That was probably Jean's greatest writing catalyst. She recently unearthed a book of poems she wrote when she was eight years old..
Jean has studied with noted poet Kim Addonizio, and her work has been published in Soliloquies Anthology, Vita Brevis, Uppagus and Literary Yard.
She has received seven residency fellowships at art centers around the USA, where she alternates between writing poetry and music.