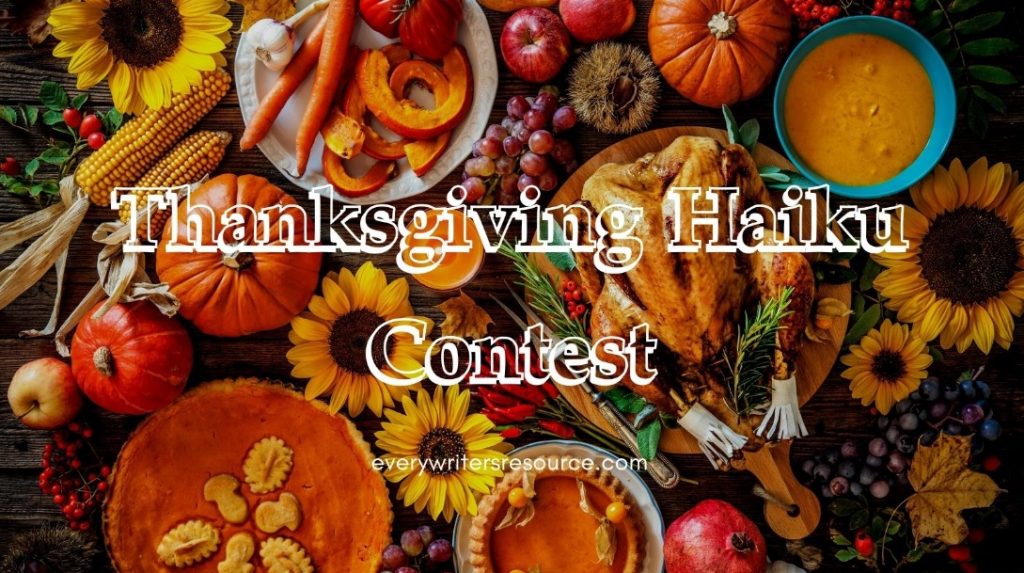 Welcome to our Thanksgiving Haiku Contest! We are looking for the best Haiku we have ever read! It can be on any topic or writing in any style. We just want to read your haikus.
This is not a cash prize. We are giving 1 ad for a month on our front page and a post on all of our social media accounts, Pinterest, Twitter, Facebook, Instagram and an email blast of over 12,000. You can promote anything as long as it is writing related.
We are looking for Haiku poetry from now until November 23rd. The winner of this contest will get ad space on our site. The Haiku will also be published on Every Day Poems and get a link from our front page.
Rules:
Follow the Haiku form 5,7,5
You can enter as many times as you want
Must be posted below in the comments
Can be on any topic….
Deadline is November 23, 2020
Announcement will be on the 25th of November.
Winnings
Get a winner announcement on our site.
Get social media promos
Get an email blast
Get an ad on our front page for 1 month
Get bragging rights
Post your Haiku below in the comments.