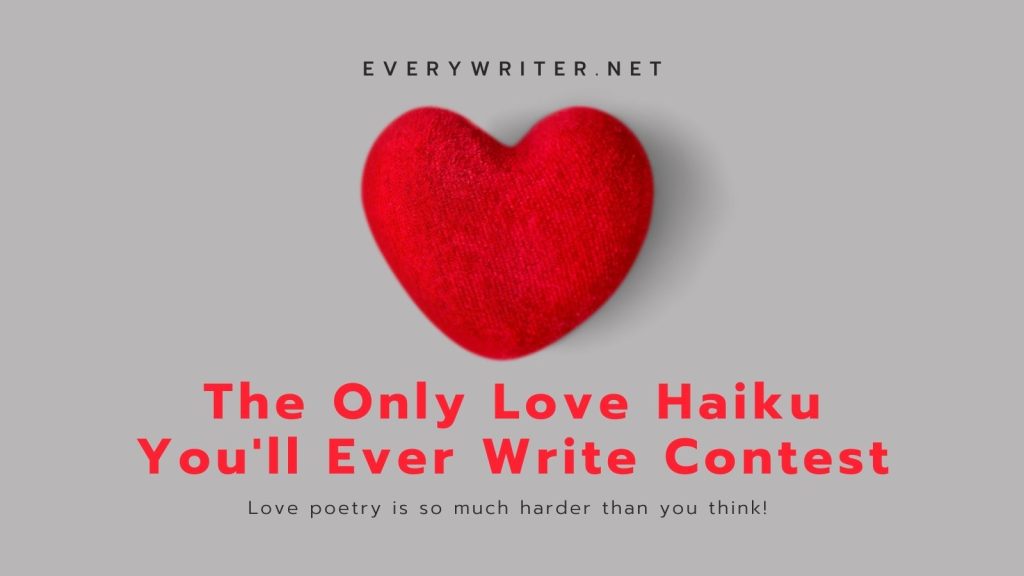 This is a difficult contest. Honestly I don't think a lot of writers will be able to do this one. If we get responses on this one, I'll honestly be shocked. Welcome to our 2022 The Only Love Haiku You'll Ever Write Contest. We call it this for a couple of reasons. 1. Writing love poetry is more difficult than most people think. 2. Writing a Love Haiku isn't something a lot of writers spend much time doing these days. I guess I'm saying not only is it difficult, it's also, in many cases, thankless. Se this contest can be your incentive. We are giving away 1 month of promos to the winner.
You haiku must be warm, moving, and it can even be a little sappy. If I get a tear in my eye from reading it, you've probably won.
-Poem must be 5,7,5
-Poem must about love, warm, moving.
-Haiku must be great.
-Enter as many times as possible.
-Deadline is May 1st 2022.
-Put the Haiku in the comments below.
-Include a title!
Make sure you at least include an email where we can get in touch with you.
The season for love is here, but we are running this until May, so entering early could help. A lot of people will be reading your poetry for the upcoming Love Day. So please write your best haiku. Post it below, and good luck.