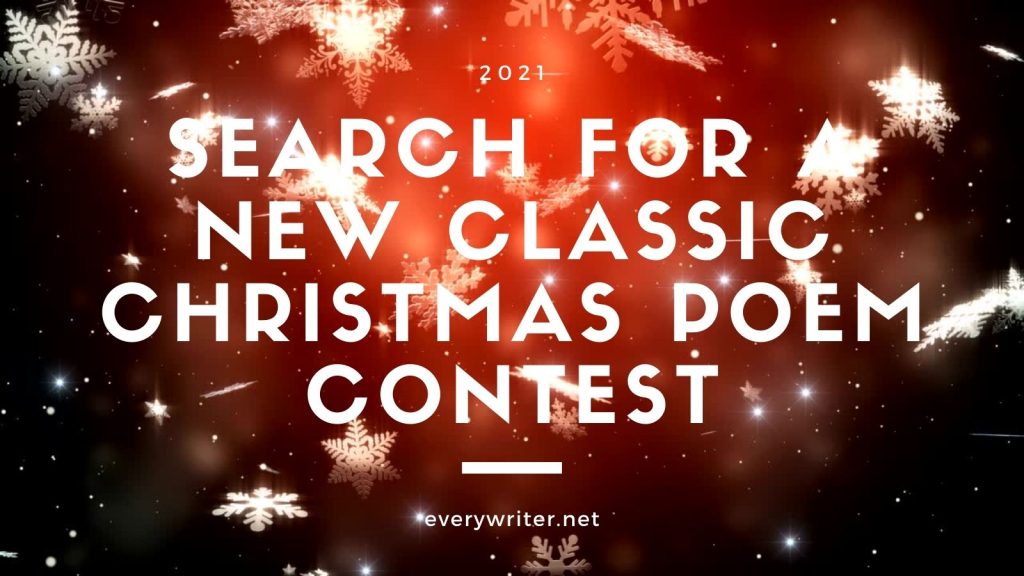 Welcome to our Search for a New Classic Christmas Poem Contest. This contest always seems like the most difficult contest we run. It gets low participation, but that just means you have a better chance of winning and getting published with us. We are asking for a Christmas poem. It can be any length, any subject. It can just be about the holidays in general, but when you go back in history, there are lots of Christmas poems, but only a few that stand out. We are looking for one of those that stand out. So here are the rules:
Must be about Christmas or the holidays
Can be any length
Must EMAILED to us at eds [@] everywritersresource.com
Deadline December 20, 2021
Poem can be published elsewhere
Can enter as many times as you like
Prizes:
Winners get published and featured on our site and in our digital/print issue
Winners get promoted on our social networks
Winners have a choice of ads on our site to promote a book or product that is writing related.
That's it. It seems easy, but it seems like these days many writers have an aversion to writing about Christmas. The odds are good, if you write a poem for this contest you WILL be in our December issue. Send your entries to us by email (eds [@] everywritersresource.com DO NOT put your poems in the comments below. Good luck and Happy Holidays!