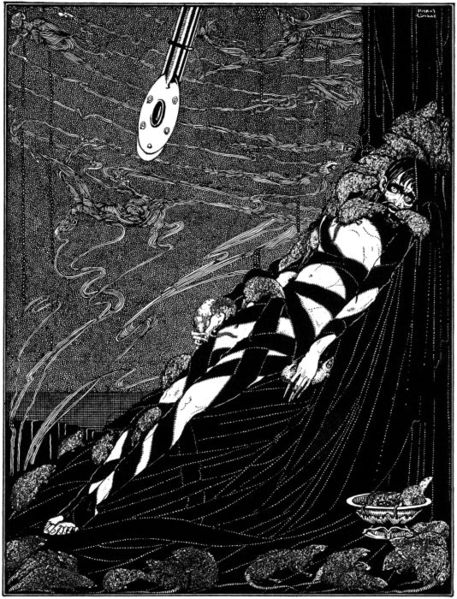 Top 10 Classic Horror Stories on EWR
Here is a count down of the Top 10 Classic Horror Stories listed on our Short Story site. All of these stories are chilling, and list is part of our Happy Halloween series!  We hope you enjoy them.
10. The Bottle Imp by Robert Louis Stevenson
9. Devil and Tom Walker by Irving Washington
8. An occurrence at Owl Bridge by Ambrose Bierce
7. Dracula's Guest by Bram Stroker
6. The Pit and the Pendulum by Edgar Allan Poe
5. The Ministers Black Veil by Nathaniel Hawthorne
4. The Ledgend of Sleepy Hollow by Washington Irving
3.  Vampyre by John William Polidori
2. The Monkey's Paw by W.W. Jacobs
1. The Masque of the Red Death by Edgar Allan Poe
You can sign up and get a short story every day by email from EWR here.