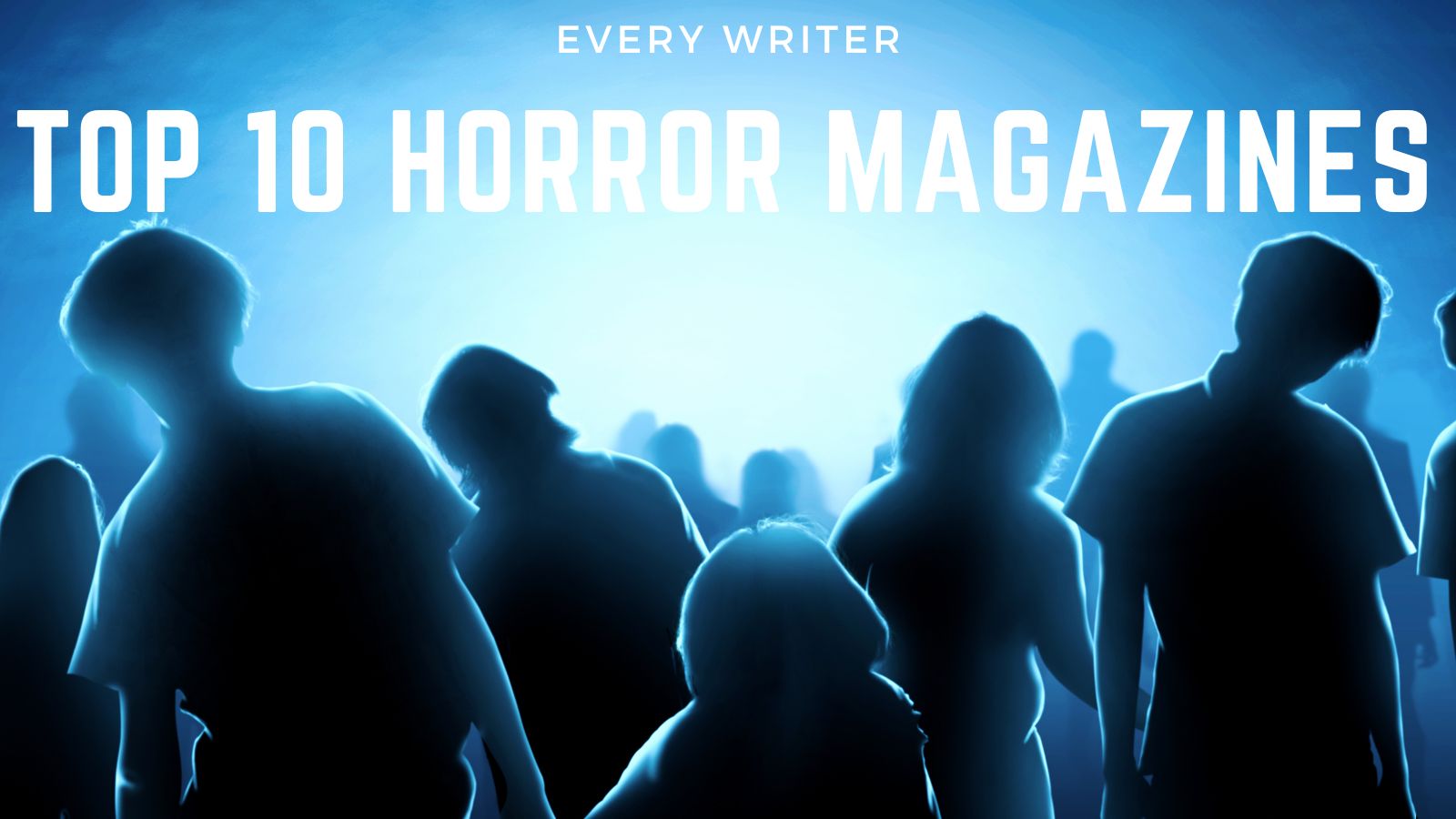 Here is our list of the Top 10 Horror Magazines. Everyone needs a little more horror in their lives, and finding a list of horror magazines on the web is getting more difficult. We have a long list of horror magazines here. These are ever-changing, though, and it's hard to keep up with magazines coming and going. To that end, we have decided to list the top 10 horror magazines published today. 
This list is different from some of our other lists. It's not only for writers; it's for horror lovers. Some magazines may not take submissions, but you should still read them. If you are a horror fan, these are must-reads in horror. 
These lists are a little controversial. Sometimes people do not agree with our rankings. This time I'm just trying to preserve a list of magazines you can refer to repeatedly. Horror magazines start and end every day. 100s have come and gone in the last ten years, so this list is to help horror lovers find magazines that have been and will be here for a while. Some of these magazines take submissions, and others do not. 
Finding great horror news is getting more complicated and challenging, so please support these publications. Even though horror films and fiction are trendy, it isn't easy to keep information and entertainment magazines and websites publishing in the current market. These magazines need your readership and support. Please support them. 
Fangoria is the granddaddy of all horror magazines. In 1979 Fangoria came onto the horror magazine scene and changed everything. When most magazines still featured monsters from the 1930 and 1940s, Fangoria splashed blood across its cover and caught the eye of horror fans like no other magazine. In 2016 the publication ended and was resurrected in 2018. Under new ownership and new editors, the magazine is back and as good as ever. 
Bloody Disgusting has been publishing since 2001, and they have an extraordinary ability to pump out horror news. News stories are sometimes posted hourly. They are the ravenous horror publication on the web today and a must-read. 
Scream started publishing in 2010, and they interview all the big names and are outstanding at bringing you news from horror land. The print magazine and the website are fantastic. Buy a copy today. 
Since 1997 Rug Morgue has had fiction, news, event coverage, and interviews. They are devoted to horror fiction and much more. If you love horror, you need to read a copy of this magazine. 
Diabolique has published horror fiction and news since 2011. They have a great website, and the print publication is terrific. If you are a horror fan, this is essential reading. 
 Horrornews.net has been serving the horror community since 2008, and they have only grown in popularity since it started. The site is high quality and publishes articles and reviews multiple times daily. If you want to keep up on horror news, Horrornews.net is the place. 
Horror News Network has been publishing since 2009. It is yet another outstanding source of horror news. They are updated seemingly hourly. It's a great place to get your horror news. 
Three-Lobed Burning Eye (3LBE) is one of those insider magazines for horror. They have been publishing excellent horror fiction since 1999. The magazine has won many awards. If you are a hardcore horror fan, you've already been reading them. 
Ihorror is another outstanding source of horror news and interviews. They, too, publish horror about every hour. If you want to stay updated, ihorror will keep you informed. 
Horror Asylum publishes new content every day. They have been publishing since 2001 and have great content. They also do giveaways. A must-read for horror fans. 
[DISPLAY_ULTIMATE_SOCIAL_ICONS]