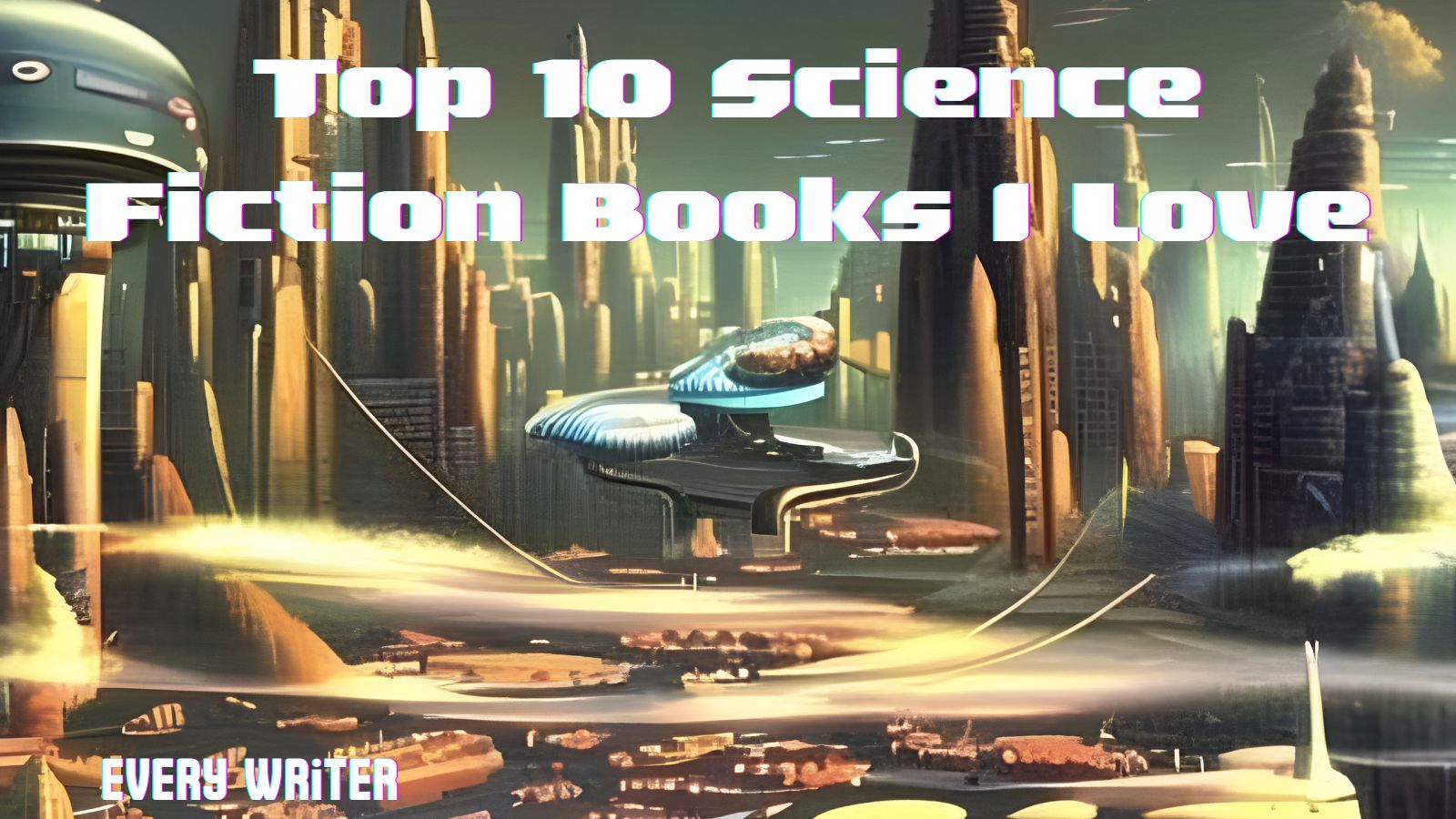 Here are the Top 10 Science Fiction books I love. I'm not making anything other than a personal top 10 list here. I like sci-fi, but I'm not well versed in it like I am with horror or literary fiction. Don't take me wrong. I love sci-fi, but I just haven't ever gotten deep into the genre. It's my loss, I know, but here are 10 science fiction novels I love and have read repeatedly. 
1. Frankenstein 
Being a big horror fan, I would be crazy about what is arguably the first science fiction novel ever written. The story and characters are great. This novel has become even more relevant with the recent explosion of AI. I highly recommend it if you are a science fiction fan but have yet to read Frankenstein. 
2. Ready Player 1
I don't know if this is a deep science fiction novel, but I loved it. The movie was terrible, but the book was one the most fun reads I have ever experienced. I was a little boy in the 80s, so it feels like someone wrote this book for me. The giant robots, Pac-Man, cartoons, and all the references just took me back to my childhood. Science fiction-wise, there are many books I'm sure that do "living in a virtual world" much better than this one, but it doesn't matter. Ready Player One was just an amazing escape from reality for me. 
3. Dune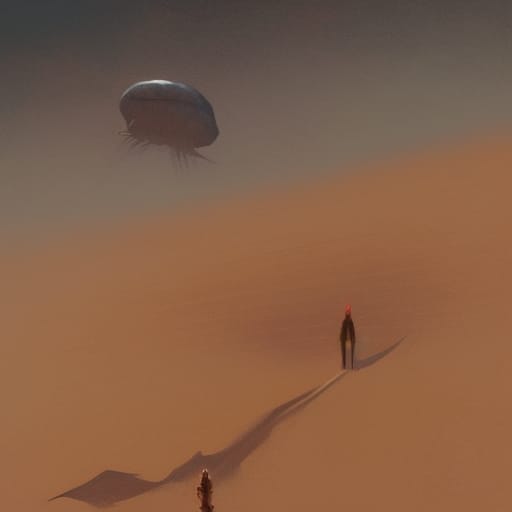 Again I don't have to say a lot about Dune. It was ripped off repeatedly by many science fiction writers, including George Lucas. It's an epic read with inventive and thick characters and writing. It has been an influence on every space opera since its publication. It's not only a book that made history; it's a book that still is in the creative fabric of novels written today. If you love sci-fi, you'll love Dune. 
4. Punch Escrow
This book was a surprise. I picked it up online, just looking for an indie novel, and it sucked me right in. In the not-too-far future, people are using teleporters, and computers are all voice controlled. People believe their particles fly through the air to get to a separate location; in reality, their persons are being incinerated seconds after their doubles are created on the other side. What happens when there is a malfunction and replicas are made? The story is funny and has a good bit of suspense. I enjoyed The Punch Escrow. 
5. Dark Matter
Dark Matter is my favorite book on the list. Dark Matter is a fantastic read. I don't want to give too much away because this book is revealed gradually throughout the novel. I don't want to say what it's about. If you like science fiction, you'll love this book. I've seen a couple of people complain about the ending. The ending is perfect. The book is well written, and I never asked about plot holes or thought characters were too flay or cliché. I highly recommend it. I love this book. 
6. Dr. Jekyll and Mr. Hyde
Dr. Jekyll and Mr. Hyde is a thin, dense, fast read. The first time I read this book, I was in my 20s. I was in college, and it was a quick read, but I" m not sure I was ready at the time to fully understand Robert Louis Stevenson's prose. For instance, "I learned to recognize the thorough and primitive duality of man; I saw that, of the two natures that contended in the field of my consciousness, even if I could rightly be said to be either, it was only because I was radically both." As all good science fiction should, Stevenson is talking about the nature of humans and our struggles with ourselves. If all the worst parts of you became a person, aren't they already a person? There is a lot in this little book. It's early science fiction; I know it's not for everyone, but I really enjoyed it and have returned to it many times. 
7. Cat's Cradle 
Ice-Nine is a world-ending chemical weapon being mishandled repeatedly, and one man's quest to find the truth. Cat's Cradle is one of those books that makes us think deeply about how science can go wrong. Are we trying to destroy ourselves? It's a fun and easy read because the chapters are mostly short. This book was one of the first science fiction books I ever read, and even though it is a dark satire, it still fueled my curiosity to read more. So if you are not a hardcore science fiction fan, this book might be an excellent place to start, IMHO. 
8. Andromeda Strain
An "outbreak of a deadly extraterrestrial microorganism" is being investigated by a group of scientists. I just picked this book up cold. I didn't know what it was about. Michael Crichton blew me away. It's just one of the fun reads, much like the Stand, but more science, less fiction, oddly. I enjoyed it, and it's a much shorter read than some other virus-centered books. 
9. 1984
I had to put 1984 on the list, and though it's not all science fiction, the book set the tone for so many other dystopian novels; I just had to be on my list. The book is a page-turner until you get to the middle, and there is a long explanation of all of the jargon and procedures in society, but other than that, Orwell's creation is ingenious. I return to this book ever-once to see if were are there yet. Lots of predictions in the book are, of course, entirely accurate. Everyone should read this book, if you like sci-fi or not. 
10. Neuromancer
The granddaddy of all cyberpunk novels and influencer of The Matrix movies and countless other futuristic dystopian minds in the machine stories, Neuromancer is addictive and necessary. I won't say a lot about it other than that. It's on every top 10 science fiction novel list, so I would say go ahead and read it. You won't be disappointed. 
Please remember these are my Top 10 Science Fiction books that I love. I'm not a science fiction expert. I hope you find a couple of books on this list to read that you enjoy. 
Please list your favorite science fiction books in the comments. I'm always looking for a good read! This article will be in our June 2023 issue of Every Writer the magazine. Check out our newsletter for more sci-fi articles. Sign up for our mailing list to get free copies.