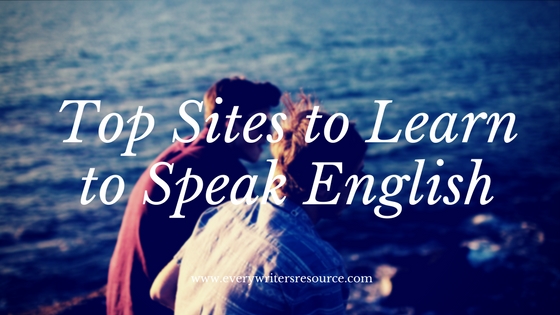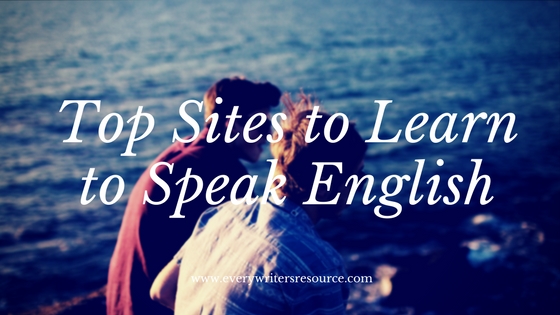 Top Sites to Learn to Speak English
We searched the web over for Top Sites to Learn to Speak English. These sites are the best sites that we have found. We have submissions from writers all over the world, and I have had a few of those writers ask for help speaking English. Many are very good writers, but they just want some help speaking. So we gathered up 10 sites to help you learn to speak English.
Learning English can very difficult. Most of these sites are for people learning to speak English as a second language, and a couple on the list are for school children. We've just picked the best sites we could find. This used to be the 10 Best Sites to Learn to Speak English, but this time we found 14. We just dropped the number.
In truth, it is difficult to see young children or adults struggling because of the language barrier. I see it just about every day. This page loosely goes along with Every Writer, but I feel it is needed.
Best site we've found. It has tons of audio for you to lis1. ten to, vocabulary, phrases and conversations. They have multiple options for learning and speaking English.
Lets Talk in English give you the chance to talk in English. They have many many resources for writers.
BBC has a ton of resources on how to speak and learn English. A must for someone struggling.
A good site. They have a ton of resources for people who are just starting to speak English.
This is a pretty fun site. It allows you to create an avatar of yourself and share it with others. You can practice speaking this way. It is more targeted toward Elementary school age children, but the site is so neat, we had to list it.
A large resources for someone just starting to learn English.
Basically Listen and Write allows you to hear the language and then asks you to fill in the words by typing them. It is a helpful site. It will test you.
Bab.la has many options for translating the site into many different languages. It's got multiple articles and games to play. It is a very useful site.
This site has many videos that can be slowed and sped up, and the videos give you options to read the words and fill in the blanks while watching. It's very helpful.
May be the best site on this list. You can learn many different languages on this site. It starts with your home language, but lets you hear and read and learn a second language. It's outstanding.
This is a social networking site of sorts. It isn't for children. It is like several other sites on this list, and a new thing in English learning sites. It allows you to meet real people from other countries and speak to them.
Speaky is very much like Babel Village. This site also lets you meet people from other countries and speak to them.
Is the last English learning social network on our list.
Voa news Learning English has a multitude of videos that aid in learning English.