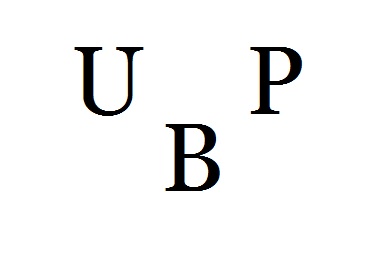 University book publishers are at the heart of the academic publishing world. At one time they were the pillars of the literary magazine world. Universities, before the internet and new technology were really the only organizations that could afford to produce a high-quality literary publications. There were always exceptions, but for the most part university presses were the only ones who could get free labor and affordable printing to produce small print run magazines.
These days just about anyone can create a literary magazine in print or online, and depending on their level of skill and professionalism can produce something that competes with the quality of university presses.
University presses also publish many works of fiction and poetry that would never be published by the the big 6. University book publishers strive to keep great and artistic writing alive, even if it is unpopular.
Many literary presses have small sprint runs for their poetry and fiction publications, but this doesn't mean they do not have an impact on the writing of today. The people who buy books from those small print runs can be very influential writers. Generally being published with a university press is considered prestigious. It's the biggest influence university presses have.
If you have a well-written book that is non-genre specific, you might be interested in shopping it around to a university to see if you can get it published. It's true that these university presses will not bring riches, but they can bring a reputation for being a good writer.
Many university literary magazines are still among the very best magazines out there. University presses are interested in, many times, those works like short stories and poetry that other large publishing houses will not touch.
If you are looking for a publisher and you write non-specific genre fiction, or poetry, it might be a good thing to check out some of these publishers. Here is a list of over 100 university presses:
Academy Chicago Publishers http://www.academychicago.com/
Auckland University Press http://www.auckland.ac.nz/aup/
Bottom Dog Press http://smithdocs.net/
Catholic University of America Press
Central European University Press http://www.ceupress.com/
Columbia University Press http://www.columbia.edu/cu/cup/
Copenhagen Business School Press http://www.cbspress.dk/
Cornell University Press http://www.cornellpress.cornell.edu/
Csiro Publishing http://www.publish.csiro.au/
CSLI Publications http://cslipublications.stanford.edu/
Duke University Press http://www.dukeupress.edu/
Edinburgh University Press http://www.eup.ed.ac.uk/
Fairleigh Dickinson University Press http://view.fdu.edu/?id=1145
Gallaudet University Press http://gupress.gallaudet.edu/
Georgetown University Press http://press.georgetown.edu//
Harvard Business School Publishing http://www.hbsp.harvard.edu/
Harvard University Press http://www.hup.harvard.edu
Indiana University Press http://www.iupress.indiana.edu/catalog/
Intercollegiate Studies Institute Books http://www.isi.org/books/
Johns Hopkins University Press http://www.press.jhu.edu/
Kent State University Press http://upress.kent.edu/
Liverpool University Press http://www.liverpool-unipress.co.uk/
Louisiana State University Press http://www.lsu.edu/lsupress/
Manchester University Press http://www.manchesteruniversitypress.co.uk/
Marquette University Press http://www.mu.edu/mupress/
McGill-Queen's University Press http://www.mqup.mcgill.ca/
Melbourne University Publishing http://www.mup.unimelb.edu.au/
Michigan State University Press http://msupress.msu.edu/
Minnesota Historical Society http://shop.mnhs.org/mhspress.cfm?bhcp=1
MIT Press http://mitpress.mit.edu/main/home/default.asp
New York University Press http://www.nyupress.org/
Northern Illinois University Press http://www.niupress.niu.edu/niupress/
Oberlin College Press http://www.oberlin.edu/ocpress/
Ohio State University Press http://www.ohiostatepress.org/
Ohio University Press & Swallow Press http://www.ohioswallow.com/
Oxford University Press http://www.oup.com/
Penn State University Press http://www.psupress.org/
Research Publishers http://www.research-publishers.com/
Rockefeller University Press http://www.rockefeller.edu/RUPress/
Rutgers University Press http://rutgerspress.rutgers.edu/index.html
San Diego State University Press http://www-rohan.sdsu.edu/dept/press/
St. Augustine Press http://www.staugustine.net/
Stanford University Press http://www.sup.org/
Syracuse University Press http://www.syracuseuniversitypress.syr.edu/
Temple University Press http://www.temple.edu/tempress/
Texas A&M University Press Consortium http://www.tamu.edu/upress/
Texas Tech University Press http://www.ttup.ttu.edu/
Truman State University Press https://tsup.truman.edu/
U.S. Naval Institute Press http://www.usni.org/press/press.html
University of Akron Press http://www3.uakron.edu/uapress/
University of Alabama Press http://www.uapress.ua.edu/
University of Alaska Press http://www.uaf.edu/uapress/
University of Alberta Press http://www.uap.ualberta.ca/
University of Arizona Press http://www.uapress.arizona.edu/
University of Birmingham http://www.is.bham.ac.uk/menu/index.htm
University of British Columbia Press http://www.ubcpress.ubc.ca/
University of Calgary Press http://www.ucalgary.ca/ucpress/
University of California Press http://www.ucpress.edu/
University of California Press http://www.ucpressjournals.com/
University of Chicago Press http://www.press.uchicago.edu/
University of Delaware Press http://www2.lib.udel.edu/udpress/
University of Georgia Press http://www.ugapress.uga.edu/
University of Hawaii Press http://www.uhpress.hawaii.edu/cart/shopcore/?db_name=uhpress
University of Illinois Press http://www.press.uillinois.edu/
University of Kentucky Press http://www.kentuckypress.com/
University of Maine Press http://www.umaine.edu/umpress/
University of Massachusetts Press http://www.umass.edu/umpress/
University of Michigan Press http://www.press.umich.edu/
University of Minnesota Press http://www.upress.umn.edu/
University of Missouri Press http://www.umsystem.edu/upress/
University of Nebraska Press http://nebraskapress.unl.edu/
University of Nevada Press http://www.nvbooks.nevada.edu/
University of New Mexico Press http://www.unmpress.com/
University of North Carolina Press http://uncpress.unc.edu/default.htm
University of North Texas Press http://www.tamu.edu/upress/unt/unt.htm
University of Notre Dame Press http://www3.undpress.nd.edu/main.php
University of Oklahoma Press http://www.oupress.com/
University of Pennsylvania Press http://www.upenn.edu/pennpress/
University of Pittsburgh Press http://www.upress.pitt.edu/upressIndex.aspx
University of Rochester Press http://www.urpress.com/
University of South Carolina Press http://www.sc.edu/uscpress/
University of Tennessee Press http://utpress.org/
University of Texas Press http://www.utexas.edu/utpress/
University of Toronto Press http://www.utpress.utoronto.ca/
University of Virginia Press http://www.upress.virginia.edu/
University of Wales Press http://www.uwp.co.uk/
University of Washington Press http://www.washington.edu/uwpress/
University of Wisconsin Press http://www.wisc.edu/wisconsinpress/
University Press of Arkansas http://www.uapress.com/
University Press of British Columbia http://www.ubcpress.ubc.ca/
University Press of Colorado http://www.upcolorado.com/
University Press of Florida http://www.upf.com/
University Press of Georgia http://www.ugapress.uga.edu/
University Press of Kansas http://www.kansaspress.ku.edu/
University Press of Mississippi http://www.upress.state.ms.us/
University Press of new England http://www.upne.com/index_new.html
University Utah Press http://www.uofupress.com/
Utah State University Press http://www.usu.edu/usupress/
Vanderbilt University Press http://www.vanderbiltuniversitypress.com/
Wayne State University Press http://wsupress.wayne.edu
West Virginia University Press http://www.wvupress.com/
Wilfrid Laurier University Press http://www.wlupress.wlu.ca/
Yale University Press http://yalepress.yale.edu/yupbooks/home.asp