Here is a long list of literary journals and magazines published by universities. The University Literary magazines tend to be some of the best literary magazines in the country. This is one of our older list. We are working to give you a description of each. This page was moved from out old html site. We are working to expand and better explain each entry.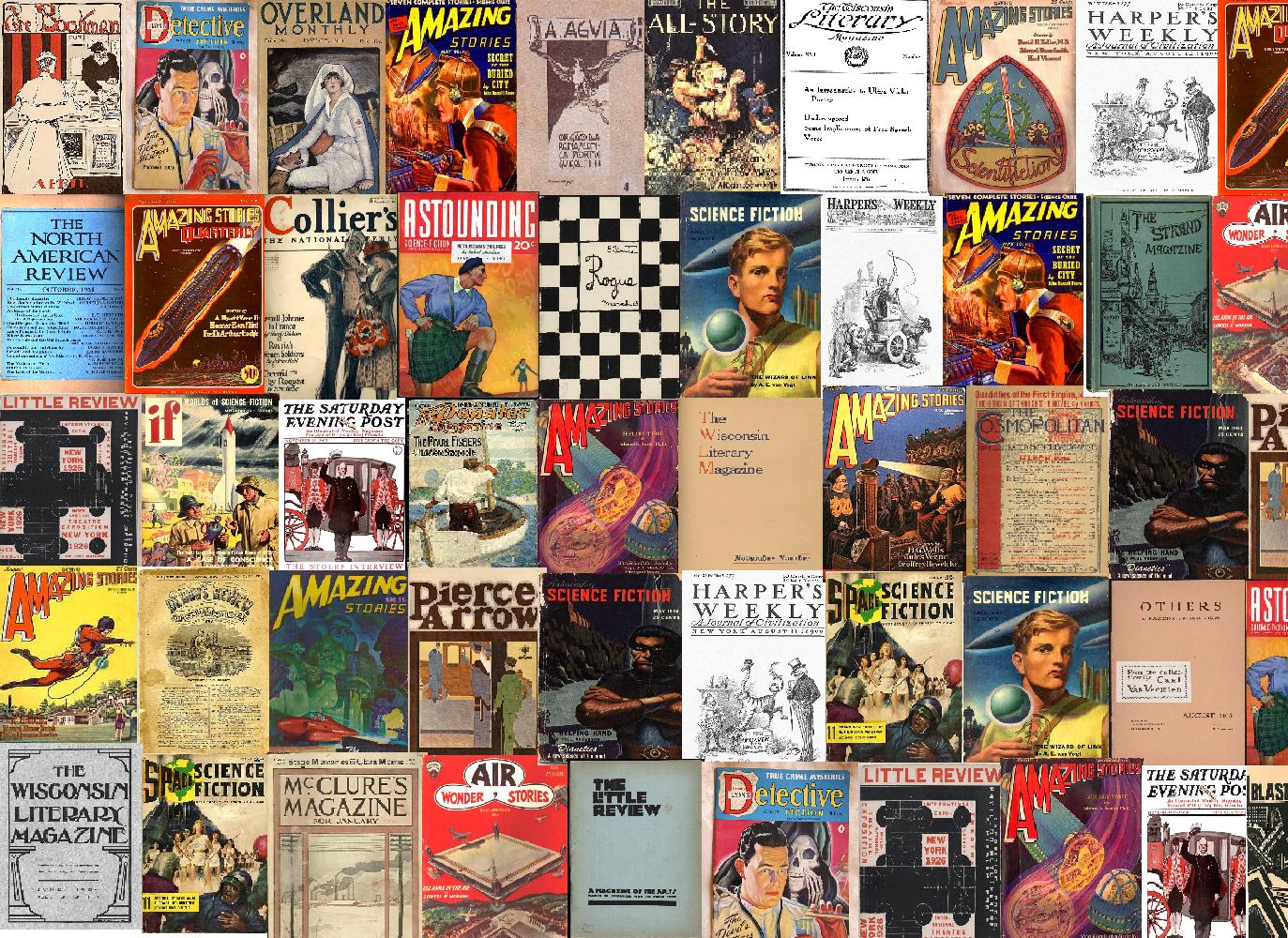 A lot of the literary magazines on this list moved and didn't even send us a postcard! Can you believe it? The truth is this list is much much shorter than it used to be. We use to try to list every single journal and magazine we could find in each category. It was difficult. It took a long while (about 3 hours) but we cut this list down and made sure all the links are working.
The web is changing. Google doesn't like long lists like this. They call this "thin content." I'm not really sure about it to be honest. I do want to know what you think. Do you like long lists like this?  Is this something that you enjoy going through? Please leave a comment and let me know what you think about this list, please!
Also, keep in mind you can find a directory of literary magazines:
Complete and searchable listings of literary magazines
 If you are the editor of a literary magazines, please go here and submit your magazine.
14 Hills http://14hills.net/
African American Review http://aar.slu.edu/
Alaskan Quarterly Review http://www.uaa.alaska.edu/aqr/
Amazonian Literary Review http://www.smith.edu/calc/alr.html
American Literary Review http://www.engl.unt.edu/alr/
Anitoch Review http://review.antioch.edu/
Artful Dodge http://www.wooster.edu/artfuldodge/
Arts&Letters http://al.gcsu.edu/
Ascent http://www.readthebestwriting.com/
Berkeley Fiction Review http://www.ocf.berkeley.edu/~bfr/
Big Muddy http://www6.semo.edu/universitypress/bigmuddy/index.htm
Blackbird http://www.blackbird.vcu.edu/v4n1/index.htm
Blue Mesa Review http://www.unm.edu/~bluemesa/
Borderlands http://www.borderlandsejournal.adelaide.edu.au/
Brilliant Corners http://www.lycoming.edu/BrilliantCorners/
Callaloo http://xroads.virginia.edu/~public/callaloo/home/callaloohome.htm
Carolina Quarterly Review http://www.unc.edu/depts/cqonline/
Chain http://www.temple.edu/chain/
Cold Mountain Review http://www.coldmountain.appstate.edu/
Columbia Review http://columbiareviewmag.com/
Corona http://www.montana.edu/corona/
Cutbank http://www.umt.edu/cutbank/default.htm
Dotlit http://www.dotlit.qut.edu.au/
Euphony http://www.euphonyjournal.com/
Faultline http://www.humanities.uci.edu/faultline/
Field http://www.oberlin.edu/ocpress/field.html
Flint Hills Review http://www.emporia.edu/fhr/
Flyway http://flyway.org/
Georgetown Review http://georgetownreview.georgetowncollege.edu/index.htm
Georgia Review http://www.uga.edu/~garev/
Gettysburg Review http://www.gettysburgreview.com/
Gihon River Review http://grr.jsc.vsc.edu/
Green Mountain Review http://greenmountainsreview.jsc.vsc.edu/
Greensboro Review http://www.uncg.edu/eng/mfa/gr/index.html
Idaho Review http://idahoreview.org/
Iowa Review http://www.iowareview.org/
Kenyon Review http://www.kenyonreview.org/
Louisville Review http://web.lsue.edu/la-review/
Michigan Quarterly http://www.umich.edu/~mqr/
Mid-American Review http://www.bgsu.edu/studentlife/organizations/midamericanreview/
Midwest Quarterly http://www.pittstate.edu/engl/mwq/MQindex.html
Minnesota Review http://theminnesotareview.org
Missouri Review http://www.missourireview.org
Mudlark http://www.unf.edu/mudlark/
New England Review http://www.nereview.com/
New Orleans Review http://www.neworleansreview.org/
Nimrod http://www.utulsa.edu/nimrod/
North Dakota Quarterly http://www.und.edu/org/ndq/
Ohio Review http://www.ohiou.edu/theohioreview/
Partisan Review http://www.bu.edu/partisanreview/
Potomac Review http://www.montgomerycollege.edu/potomacreview/
Prairie Schooner http://prairieschooner.unl.edu/
Puerto del Sol http://www.nmsu.edu/~puerto/welcome.html
Seattle Review http://depts.washington.edu/seaview/
Seneca Review http://www.hws.edu/senecareview/
Shenandoah http://shenandoah.wlu.edu/
South Dakota Review http://www.usd.edu/sdreview/
Texas Review http://www.shsu.edu/~www_trp/
Thin Air http://www.nau.edu/~english/thinair/
Thirdcoast  http://www.thirdcoastmagazine.com/
Tinfish http://epc.buffalo.edu/ezines/tinfish/
Virginia Quarterly Review http://www.vqronline.org/
WestBranch http://www.bucknell.edu/WestBranch/
Xavier Review http://www.xula.edu/review/
Yale Review http://www.yale.edu/yalereview/