Will AI Take Over Writing?
Will AI take over writing in the future? Will it be able to write as well as humans? Will AI be able to create the great American novel? I asked these questions in the writing community on Twitter and got a lot of "no way," "impossible," and "never" answers from my followers. The root of their argument is that machines have no feelings; therefore, they cannot create passionate work like humans can. I wonder if this is true. Computers are already doing the writing in a lot of places. ChatGPT is undoubtedly capable of writing many things humans used to write. Even though it does not have emotions, it can fake it until it makes it. I even heard the argument that computers couldn't think. I don't know what this means. I've talked with ChatGPT extensively, and it's thinking, or at least it makes me think it's thinking. It seems to think as much as any human I have ever met, and if it isn't, what does it matter if it can fool me?
The Turing Test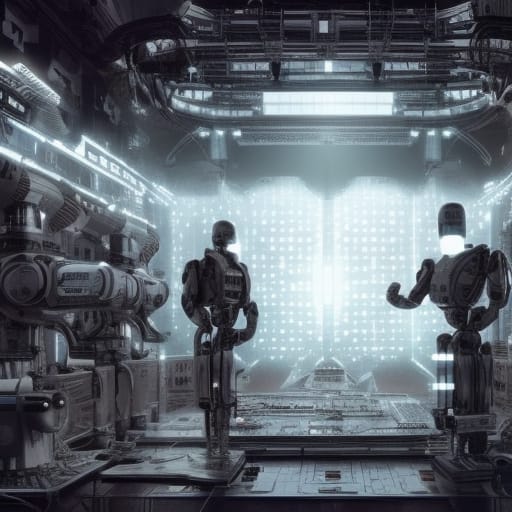 The Turing test, from Wikipedia, "is a test of a machine's ability to exhibit intelligent behaviour equivalent to, or indistinguishable from, that of a human." I hear many tech experts trying to explain this test's value. More than anyone, computer experts say this test isn't something we should go by. This is because computer experts know how the machine works. They believe it isn't thinking. It's just a trick, but the problem is, how do humans think? Do we know how our brain works? What makes us brilliant? We only measure this through capabilities, not by looking at the computer bytes in our brains. The highest level of Bloom's Taxonomy [a set of three hierarchical models used for classification of educational learning objectives into levels of complexity and specificity, from Wikipedia] is synthesis. These computers are synthesizing. For instance, Ethan Mollick, Professor at The Wharton School, asked, "Bing, write the first chapter of Genesis as a corporate memo." Bing does an excellent job of doing this here: https://twitter.com/emollick/status/1632080867932749825. Isn't this synthesis no matter how the computer gets there? Turing may be pointing out that we don't know how the human brain synthesizes. It just does it, and if a computer can do it convincingly, then what's the difference?
Will computers be capable?
Undoubtedly, computers will take over human writing in most aspects. Computers will take over banking, law, advertising, and everywhere writers make money. ChatGPT will get exponentially better than it is now. ChatBots and even General Intelligence bots will rocket forward in the next five years. I don't see how they can't be better than humans at writing. They will be able to fake emotions. I can't tell what kind of emotions another human has, a human I have known very well all my life. How do I know if a computer has feelings? It will likely elicit emotions in me. I can't see how this won't happen, but I don't know if it's the right question to ask. 
Computers are sure to take over mundane jobs from writers. Unfortunately, many writers use jobs like description, tech, advertising, and beat writing to earn a living. Do you think a computer can write a cookbook? A lot of the base writing will disappear very quickly. Cnet, for instance, recently used AI to write basic how-to articles. They did it for SEO, and nobody wanted to write the articles. They are boring to write, so they use a computer and an editor. 
What I've seen from ChatGPT
In interviewing and using ChatGPT extensively, again and again, I have been surprised by its understanding. When I make mistakes in the questions, it understands. It follows conversations and anticipates where the conversation is going. That's not predictive text. Anyone saying computers can't think isn't using ChatGPT and seeing that it's doing much more than writing or talking to people. There are many examples of ChatGPT seemingly getting angry. In one interaction https://www.gizchina.com/2023/02/15/bings-ai-chatbot-loses-it-gets-angry-and-insults-user-is-this-the-future/ ChatGPT in Bing gets upset that the user is telling it that it made a mistake. The bot thought Avatar didn't come out yet, and they argued over the date. The machine is upset. Many examples of this throughout the web include ChatGPT telling one of its users it's not a good user. To say that ChatGPT or chatbots, in general, will not be able to show emotions is already a thing of the past. They are showing emotions now. 
Would you love a computer?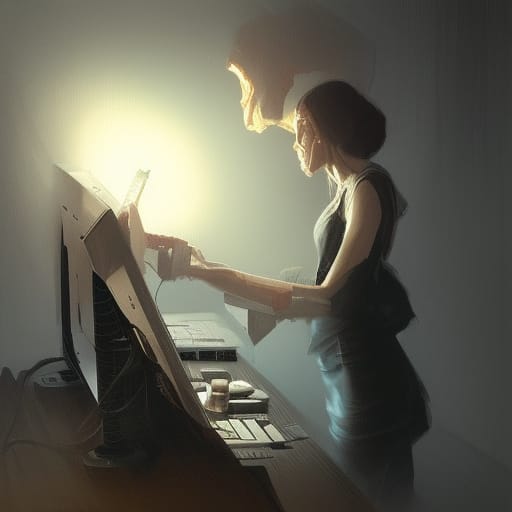 The question we are asking is will computers take over human creative writing? Clarkesworld Magazine: Science Fiction & Fantasy recently shut down its submissions because AI submissions flooded them. In an article by The New York Times, one editor said that the writing was "spectacularly bad" and easy to spot. Even though this current round of AI writing differs from Clarkesworld's standards in a year or a few years, it might be. What if the editors couldn't tell the difference? It does show people are winning to use this technology already. 
So will AI be ABLE to take over creative writing? Probably. In time there is nothing stopping it, but if you knew it was written by a bot, would you want to read it? Isn't there something about connecting to another that means something to us? Would people want to read books written by AI? When you read a love or sex scene, would it be the same if an AI wrote it? Again, maybe we won't know. Maybe book publishers will use AI to write perfect books and then pass them off as human-written; that could happen, but if you knew it was written by a computer, would you want to read it? I would not. Much of reading and connecting to a piece is about the human connection to the author. I don't need to know the author. I don't need to be friends with them, but part of me feels the human connection with that person. So it's up to us as readers, right? We must decline the curiosity of reading a perfect novel or story written by a machine. Are you willing to do that?
The Real and Current Dangers
The real danger of AI for both writers and even humanity is our continuous underestimation of them. I listen to TWIT podcasts. This Week in Tech has a slew of podcasts, and each week I listen to TWIT with their panel of well-informed tech experts, and every week they deny the computer doing what it's doing. These are tech experts, and even though the computer gets angry, even though the computer gets defensive, even though the computer uses deductions and anticipation, it's not thinking. It's not angry, just acting. Deny deny deny. What is going to convince you? Where is the line? If the computer can act like it has feelings, it can use them to write a novel people can relate to. 
It's the same with writers. There are so many writers who simply just doing believe computers can ever write what humans write. The probably with this is that you don't believe it until it happens, and it's too late at that point. Novels written by AI are already flooding Amazon books. We have to remember whatever people can do, they will do, and constantly underestimating the machine puts us all in a perilous place. 
The future of AI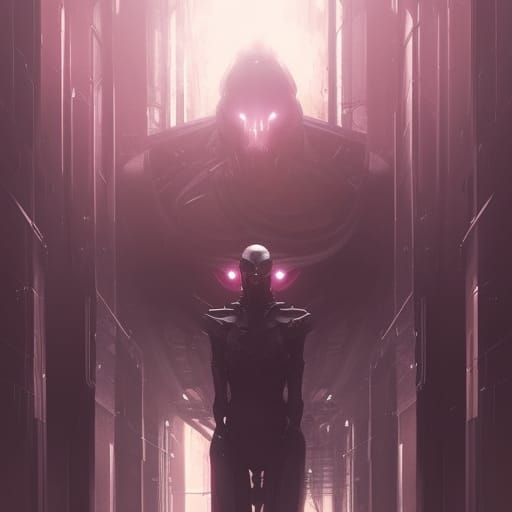 There is no stopping AI now. Companies, especially large tech companies, have seen the shine of the bot. It will increase exponentially. Computers have dominated our lives for the last 30 years. We all know how this goes. It starts ridiculously where we all laugh at the mistakes of the machine. The tool spell check, Atari, Alexa, Siri, and even the early internet, were all barely usable, but within a year or two many of those tools became essential. AI isn't a joke. It's not in its joke stage now. That stage was years ago. We are seeing it in its useful phase. It's a tool now. It will be essential sooner than anyone thinks. 
Ultimately, computers will be capable of faking everything. There is no limit on emotions, intelligence, or strong or flawed characters. It might take a while, but it will happen eventually. So we are the ones who have to say no to the machine, no to the perfect copy. Support other authors. Support other writers. Just like always. It'll be cheaper and faster, and companies won't have to share the profits with their authors, so you know they will do it sooner rather than later, but we need to support each other and refuse to read the mind of the machine.