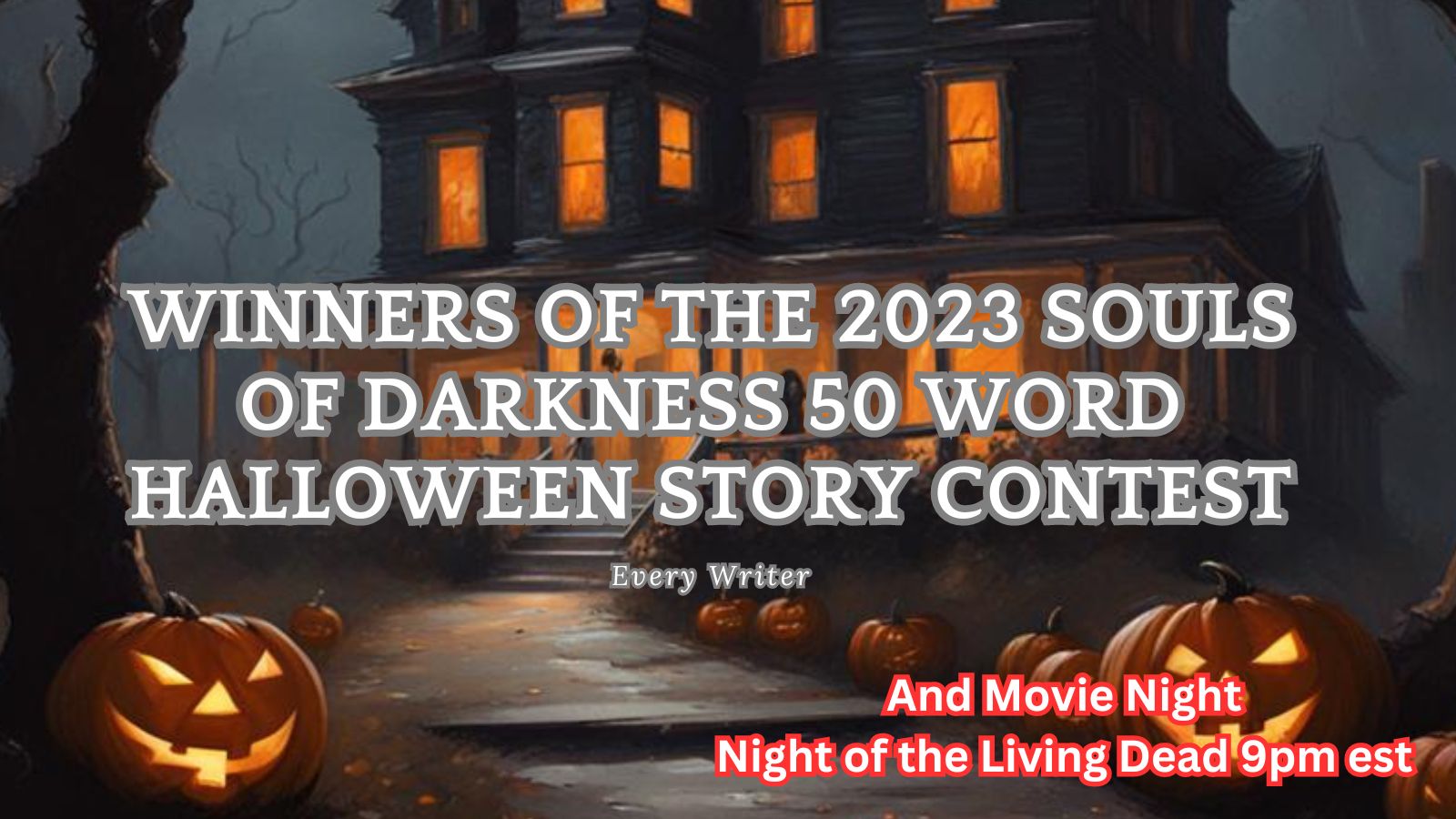 Winners for the 2023 Souls of Darkness 50 Word Halloween Story Contest
Congratulations to our top 3 contest winners! Here are our Winners for the 2023 Souls of Darkness 50 Word Halloween Story Contest
1st place 
Christa Planko says
"Tell me again why I'm here?" Martha glanced around, skeptically.
"Told you I wanted a girl with brains," Timmy replied.
"You've never looked at me twice," Martha cocked an eyebrow. "What changed?"
"Remember Tommy?"
"Didn't he…"
Before she could finish, a cold hand grasped her as a voice garbled, "BRAINS!"
2nd Place
Mr Remoraman says
I know she and Greg are not at the office like she said. That's ok, because she thinks I'm working late too.
But instead I'm hiding in the closet, waiting. The long axe handle feels hard, strong, like I wish I could be.
I hear them coming in, laughing.
Soon
3rd Place
Melinda Care says
Dinner plans for six had been banjaxed going on two weeks now. Rotten food covered the table. The stench of decaying corpse filled the air as flashing lightning revealed the Gremlin on the table, carefully studying the shotgun he had ripped off the wall in the den two weeks earlier.
All of these stories will be published in our digital print issue. Christa Planko has won a promotional package from our site.  We want to say thank you to all the writers who submitted their work. This year had fewer entries, but many were very high quality. 
Happy Halloween! 
Join our editor and watch Night of the Living Dead at 9PM est on Halloween! We can chat about the winners or the movies.