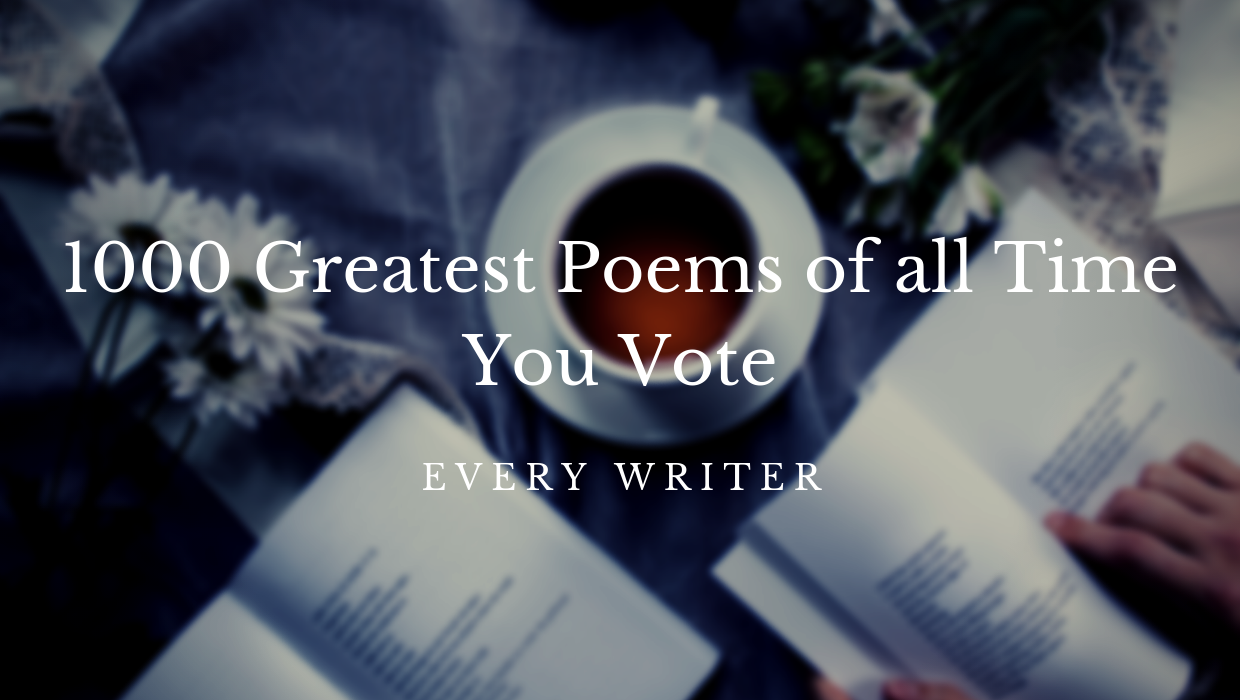 Here is our list of the 1000 Greatest Poems of All Time. You can't believe the hate mail I get from putting together a list like this. People get a little crazy about their poetry. I'm happy they are so passionate. I understand how much people care about writing, so this is not a definitive list. It is an evolving list, and we are asking for your help.
Our readers really love 2 things about Every Writer. They love publishing work and listings with us, and they love telling us about mistakes that we've made. I get emails about typos and grammar problems and all kinds of issues. I really like those emails. I'm not perfect and being that I'm pressed for time most of the time, I make mistakes (many many). I've learned not to fight this beast.
In order to make more readers happy I'm putting up a list that is incomplete and that needs to be edited. Many of our readers seem to really enjoy this, so we are going to build this list of 1000 poems together. The way you can help is list the misspellings and errors in the comments and also suggestions. We are working to the 1000 Greatest Poems of All Time. You don't have to send emails, just post a comment, and I will address it. If you don't want a poem on the list, tell me. If you have a suggestion, list it. I will add your suggestions to the list. We are starting with a little over 100 poems, so please help.
We will add links to poems eventually (poems in the public domain only). Make your arguments in the comments. I can't wait to hear them. Here is our list of 1000 Greatest Poems of All Time, help please!
Here is how this works. Please leave your suggestion, 1 poem per comment below. Then vote for the poems. We are allowing YOU to pick the greatest poems. It will be done by vote. Add as many poems as you like BUT MAKE SURE THERE IS ONE POEM PER COMMENT, SO PEOPLE CAN VOTE.